Hogs: QB Austin Allen not nonchalant or the assumed starter; Hatcher returns; notes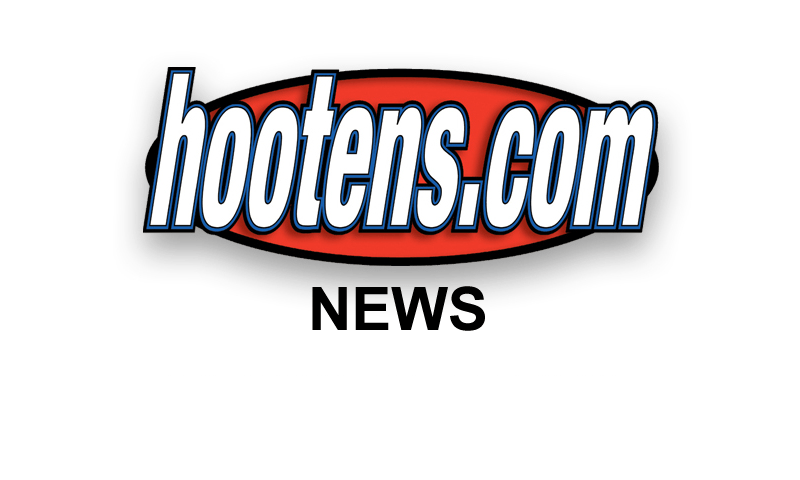 | | |
| --- | --- |
| | |
| | HOG hc BRET BIELEMA |
FAYETTEVILLE - Nonchalant would not describe Austin Allen's first practice Tuesday as he attampts to emerge from his brother's shadow at quarterback in the first of 15 Arkansas spring football practices.

Austin, the more happy-go-lucky brother of graduated three-year starting quarterback Brandon Allen, learned "nonchalant" wasn't a term of endearment from Arkansas coach Bret Bielema when the then-sophomore backup QB threw an interception during one of the December practices for the Liberty Bowl victory.

"I remember I got on him pretty heavy in bowl practice where he kind of nonchalantly threw one into traffic, and it didn't go our way," Bielema said. "I just said to him like 'Hey Bro, it doesn't work that way, you know."

Austin hasn't forgotten.

"I might act like I am nonchalant about it, but it pisses me off inside," Austin said. "I get fire inside. Sometimes I don't show it, but yeah, I still remember that pick in practice. I got pulled after that one. It wasn't too good."

Apparently all went well in Tuesday's practice, the first of two this week not in full pads, until the Razorbacks do some scrimmaging Saturday.

"Today (Tuesday) was clean," Allen said. "I thought the offense looked pretty good today and we can always get better."

Allen quarterbacked as a first-teamer during some portion of bowl practices that excluded the veterans like Brandon. Two years ago with the game on the line he played the second half for his injured brother in a SEC victory over Ole Miss.

But Tuesday marked the first time since his junior and senior years at Fayetteville High to be the official first-teamer.

"That was a long time ago for me," Austin said Tuesday. "Just trying to follow in his (Brandon's) footsteps. He led the nation in QBR (Quarterback Rating) last year. Why wouldn't you want to duplicate those statistics and the way he led the team?"

While the first-teamer, Austin is not the assured starter. Third-year sophomore Rafe Peavey, redshirted freshmen Ty Storey and Ricky Town, the transfer from Southern California, chomp at the quarterback bit.

Does that increase Allen's springtime quarterback urgency?

"Every day you just want to be prepared and not have mental mistakes and be good with the football and not turn the ball over and know where to go with it," Allen said.

BIELEMA CAN WAIT
While the QBs compete for first-team supremacy, Bielema says it's not a supreme concern for one to finish spring drills as THE one quarterback above all others heading into the summer.

"I really believe in the quarterback position you need to have one guy," Bielema said. "But when that guys comes - be it 10 days out from our opener (Sept. 3 against Louisiana Tech in Fayetteville) - I will be all right. I want the best guy in that position, and I want the second-best guy behind him and the third-best behind him and see the chips kind of fall out where they will."

KEON, RAWLEIGH RETURN
Senior receiver Keon Hatcher said Austin has assumed command.


"Austin looked good today," Hatcher said after Tuesday's practice "Working with him during the off-season, he's throwing the ball pretty well."

Tuesday marked a significant occasion for Hatcher, his first official practice since a broken foot ended his 2015 season at two games and 13 catches creating the hardship year allowing his fifth-year senior return in 2016. Rawleigh Williams was aso back after the sophomore running back's career was threatened by a season-ending neck injury in 2015.

Williams will practice in a green non-contact jersey but is cleared full go for the fall providing there are no complications.

"I've been healthy two months now," Williams said. "I don't meet with the doctors again until right before fall camp. I've been cleared to do everything. They just want to check up and make sure everything's still normal."

Hatcher went through winter off-season drills but said it was special for a real practice. "Man, it felt great," Hatcher said. "Just getting out there and being able to run around with my guys, it felt really good."

STOUTER REED STILL FAST
Allen said Hatcher didn't miss a beat and that Dominique Reed, the pencil thin speedster from Camden Fairview, lost no speed while adding eight pounds.

"You kind of notice him in that No. 3 (Reed wore No. 87 last year)," Allen said. "He fills out his his jersey a little bit better, but he is the fastest guy I have ever known, and he still is."




"