Hogs: New staff wants even bigger D line, moves personnel at LB & in secondary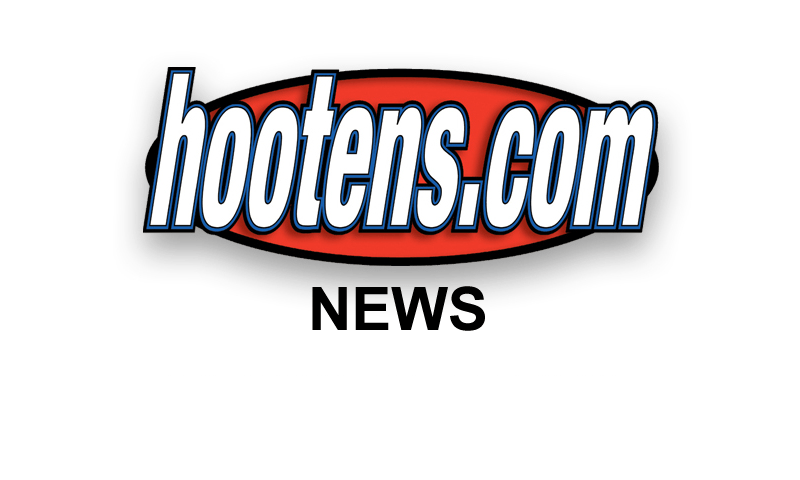 FAYETTEVILLE - Many new staffs would tell 300-plus pounds defensive tackle Byran Jones to lose weight.
| | |
| --- | --- |
| | |
| | DT Byran Jones 54 |
Arkansas' new staff, including head coach Bret Bielema, defensive coordinator Chris Ash and defensive line coach Charlie Partridge, told Jones to get bigger.

The 6-2 senior from Junction City, who always did what the Bobby Petrino and John L. Smith regimes told him, is following the new staff's orders.

"My weight has been going up," Jones said after Thursday's practice. "Coming out of last season I was 305 and I have put on 10 pounds of good weight. I am 315 and looking to gain five or 10 more pounds."

How about his quickness? "My quickness has been the same," Jones said. "Everything has been the same."

Partridge, accompanying Bielema and Ash from Wisconsin, was asked why bigger is better in the defensive line.

"We want to get those guys as much good weight as they can carry without sacrificing any movement skills," Partridge said. "Those guys are taking on double-teams 70 to 80 percent of the time. We want to put them in position to be successful and that good weight helps. I think Byran is moving well and getting used to the weight cardiovascularlly, and that will come. I am excited with his progress."

The D-line with senior tackles Jones and Robert Thomas and senior defensive end Chris Smith and junior defensive end Trey Flowers may be the team's most experienced unit.

"Those guys are all talented players," Ash said. "They've played a lot of football around here. Those guys have done a great job. When you look at the strength of the whole football team, you would probably point out the defensive line as one of the strongest position groups. I really liked how those guys worked, and think they can be playmakers for us."

It will be their first time with just one position coach, Partridge. Under Petrino and then under Smith, the D-line coaching was divided with a defensive tackles coach and defensive ends coach.

"I think there was some excitement with them all coming together," Partridge said. "They all work together. There are times they are really playing off each other, and the room has been really good."

SECONDARY MOVES; LOWE GONE
Safety Defonta Lowe, a heralded signee out of Bearden who played as a freshman last season, is no longer with the team. "Right now Defonta is not with us," Ash said. "That is something you will have to talk about with Coach Bielema."

Bielema is expected to address media after Saturday's scrimmage.

For now the Hogs have lost a corner but gained a safety. Davyon "Sleepy" McKinney, recruited out of Forrest City as a receiver in 2011 but lettering at cornerback last year as a redshirt freshman, now works at safety.

"He's a guy we are trying to evaluate where he can fit in and help us," Ash said. "He's been at corner. He's a great looking kid. He's got good height and long arms and long legs. He can run, and he's a physical kid. We've had him at safety for the past couple of days and he's done a nice job. Will he stay there? I don't know but he will stay there for now."

Linebackers coach Randy Shannon, formerly the defensive coordinator and head coach at Miami, relayed a position-change story about All-Pro linebacker Ray Lewis.

"In my third or fourth year, when Ray Lewis stepped on the University of Miami campus, I put him at weakside linebacker, and I'm like, 'Man, this guy's not very good,'" Shannon said. "A guy got hurt at the middle linebacker position, and we put him (Lewis) at middle linebacker. The next week he was a starter and he has started ever since. Sometimes you never know who's going to play what position, but when somebody clicks at a position, then you know that's the position for him."

Ash commented on three junior college transfers, defensive backs Carroll Washington and Tiquention Coleman, and linebacker Myke Tavarres.

"I have been really happy with those two (Coleman and Washington) guys," said Ash, who coaches the secondary along with cornerbacks coach Taver Johnson. "They have been great students of the game. Obviously they probably study the game more than anybody we've got on defense right now. They are out here all the time and working nonstop to get better. They are very coachable."

And Tavarres?

"Myke has done a lot of good things," Ash said. "Another junior college kid who has a long way to go understanding the fundamentals of defense and playing linebacker at this level, but Myke is like the other two guys, very coachable. He's learning to use his hands and play with his knees bent and good pad level and he's getting better because of it."

Linebacker seems the defense's thinnest position, so thin that true freshmen A.J. Turner and Otha Peters were starters by midseason last fall.

"Honestly they had no business being out there, but they were because of the situation," Ash said about the injuries to last year's linebackers. "I think it has made them better players today because of what they went through last year. They are smarter, and they understand concepts and know how to communicate. Still a long way to go, but I do like the improvement they have made so far. The situation they were forced into last year has helped them to to this point."

The Razorbacks will meet Friday, then conduct their closed-to-the-public scrimmage Saturday morning.




"