Spring ball: Hogs go public Friday w/scrimmage; Tank Wright loves MLB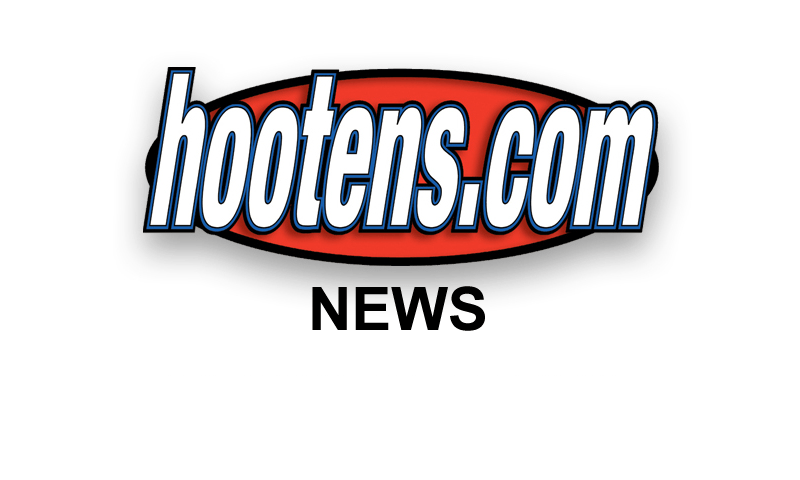 FAYETTEVILLE - After closed workouts Tuesday and Wednesday, the Arkansas Razorbacks go public in pads Friday at Reynolds Razorback Stadium capped by a scrimmage.
The practice, at about 3:45 p.m., feeds into the scrimmage, says UA offensive coordinator Paul Petrino.
| | |
| --- | --- |
| | |
| | MLB Tank Wright |
"Usually Friday is a half practice, half scrimmage," Petrino said. "What Coach (Bobby Petrino) usually likes to do is practice them really hard for about an hour and get them tired and then scrimmage. See who is going to do what they're coached to do when they're tired. That's usually what that day has been."

Defensive coordinator Paul Haynes, coaching his first spring for Bobby Petrino, was asked after Wednesday's workout what he wants to see defensively Friday.

"Effort," Haynes said. "That's the key thing, is effort. When you start saying the word 'live,' the first thing that goes is the technique and fundamentals. So that's the one thing that we've got to make sure we buckle down on the fundamentals and technique. Communicate. Get lined up. Talk. Run to the ball."

TANK LOVES LINEBACKER
He certainly didn't want it at the expense of Alonzo Highsmith's nightmare, but Tenarius "Tank" Wright confesses, "it's a dream come true" playing linebacker again.

Wright played linebacker in high school, but he lettered at defensive end from 2009-2011 after redshirting in 2008 because of a preseason injury after he clearly made the varsity team. The fifth-year senior has four spring practices back at linebacker.

With returning inside Will linebacker Highsmith injured for the entire spring the night before the March 14 spring drills began, and 2011 Mike linebacker Jerry Franklin graduated after leading Arkansas in tackles since 2008, Wright's move from end to linebacker turned from his half joking part-time plea to a full-time necessity.

"I've been asking about it, playing around with it throughout the whole workout before spring ball started," Wright said after Wednesday's practice. "I was joking around with coaches asking them 'Can I play middle? Can I play middle with Jerry leaving? Can I play middle? It just so happened that Highsmith got hurt. I didn't wish anything on Highsmith getting hurt, but all I can do is try to be the best Mike linebacker that Arkansas has had. It's a dream come true."

Highsmith tore a pectoral muscle during the bench press tests the night before spring drills. It is presumed Highsmith will return healthy for August drills but appears increasingly presumed that Wright will be teamed with him as an inside linebacking tandem.

"We can always move him back," defensive coordinator Haynes said of moving Wright back to end. "But if he can sit there and become our Mike, it'd be good for us. I think those guys (Highsmith and Wright) are interchangeable a little bit with Mike and Will just because those guys are kind of similar in what we're do in our scheme. So both could go back and forth at Will or Mike."

Meanwhile the ends still look strong because touted JC transfer Austin Flynn joins Chris Smith, Trey Flowers and Colton Miles-Nash who played a lot last year during spells when Wright and graduated All-SEC end Jake Bequette were injured.

"We still feel good about the depth at our ends with those four guys rotating," Haynes said.

And he loves Wright's (6-2, 252) presence at middle linebacker.

"I think the big thing is in your Mike backer you want a thumper," new coordinator Haynes said, perhaps unaware that "Thumper" was the nickname of one of Arkansas' all-time linebacking greats, Wayne Harris of El Dorado. "You want a guy who can sit there and take on the Iso. I think you also want a guy who's a great leader. He sets it for us. He calls the defense for us and everything. Those are the things you look for out of a Mike backer and that was one of the reasons why the move happened because Tank gives us that."

Taver Johnson, also from Ohio State, is the linebackers coach brand new to Arkansas but always familiar with players like Wright who naturally surface anywhere.

"The good thing about Tank is he's a natural football player," Johnson said. "So, he had to just get used to the fast pace when he's on his feet and a little bit of the conditioning with some of the pass plays coming at him. Overall he's a good player. He does a good job for us."

After successive days in pads and only 11 practices remaining of the 15 allotted by the NCAA, the Razorbacks take today off before their Friday scrimmage.




"