Hogs sharp in first day in pads; O tackles battle; receivers improve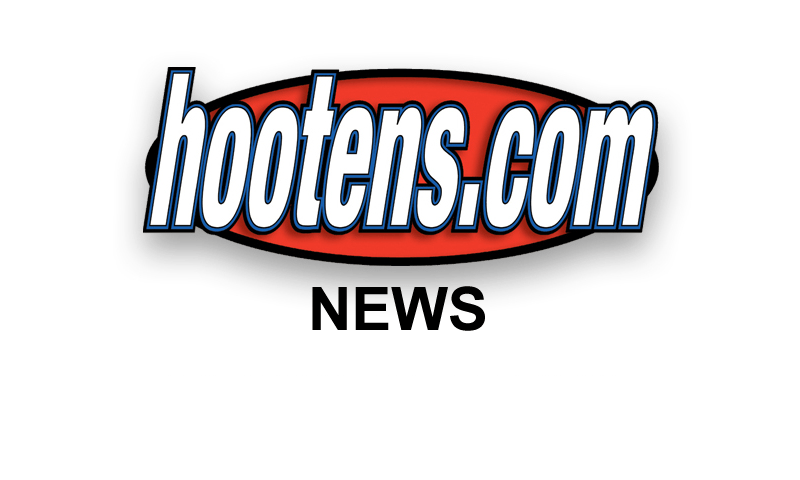 FAYETTEVILLE - Considering the Arkansas Razorbacks had a full week of spring break between their first two practices, Tuesday's closed-to-the-public first day in pads apparently went reasonably well.
"It was pretty good, actually," Arkansas offensive coordinator Paul Petrino said. "We put in some new stuff. The guys did a good job studying. We make insertion books and we have tapes. So they did a good job of studying and knowing what was going in today. I thought we executed well. Did a good job."
| | |
| --- | --- |
| | |
| | Tyler Wilson |
Arkansas senior starting quarterback Tyler Wilson concurred.

"I thought today was a very crisp practice," Wilson said. "I think we made a step forward today, and that's what we have got to continue to do. Make those big strides and get better each day."

The Friday afternoon scrimmage will be open to the public, but Wednesday's practice will be closed. The Razorbacks are off Thursday and have 12 practice dates left of the 15 allotted by the NCAA.

On Tuesday, Paul Petrino said, "there wasn't a whole lot of just full all-out contact." But what the coach said wasn't much still seemed plenty to some.

"Whew!" redshirt freshman offensive tackle Grady Ollison (Malvern) said after his first-ever UA spring practice in full pads. "I am going to be sore tonight I can tell you that. It went good though, for the first day in pads."

The younger players, of which Ollison is one, had some extra hitting at the practice's end, Paul Petrino said.

UA head coach Bobby Petrino and offensive line coach Chris Klenakis will watch a lot of film of Tuesday's offensive tackles since incumbent (weakside) tackle Jason Peacock is under indefinite suspension (theft of property charge on March 16) and 2011 starting strongside tackle Grant Freeman has graduated.

David Hurd, a former walk-on, and Ollison are working one-two at quick tackle. Sophomore Brey Cook of Springdale Har-Ber, healthy again after missing the latter part of last season with mononucleosis, and redshirt sophomore transfer Chris Stringer worked one-two at strong tackle.

"They've all been competing," Paul Petrino said. "They've been going at it. It's kind of an open spot right now. We're just kind of splitting them up. They've just got to keep working hard and getting better."

Wilson, the fifth-year senior quarterback and second-year starter off a first-team all-SEC 2011 season, likened the young tackles' current spring to his first first-team shot in the spring of 2009 while Ryan Mallett (now in the NFL) was rehabbing from a broken foot.

"Obviously it's a tough loss and we can't have that," Wilson said of the tackles minus Peacock. "We have got to continue to get better. Some guys will step up and guys will get an opportunity like you mentioned with me a couple of springs ago. That's well needed for those guys. Hurd looked pretty good. Ollison the same way."

Receivers tend to stand out when the practices are noncontact, and defensive backs aren't jolting, but the Hogs' receiving corps kept up the good work Tuesday in pads.

Other than senior wideout Cobi Hamilton and senior tight end Chris Gragg, it's a young crew with 2011 seniors Joe Adams, Greg Childs and Jarius Wright awaiting next month's NFL draft.

"You know, I thought the last practice we had before break Julian Horton had an awesome practice," Paul Petrino said. "He flew around and made all kinds of plays. I looked around today and (Javontee) Herndon and (Marquel) Wade made a lot of plays and did good things. Those guys did some good things for us."

Tight end Demetrius Dean, a 2011 signee now UA enrolled as a freshman, continues attracting attention from the Petrino brothers and Wilson.

"I think there are a number of them that have gotten better, especially in the three practices," Wilson said. "Javontee has done well. Marquel has done well. Demetrius Dean, he continues to get better. And I think we have got a bunch of guys that are going to shine."

Wilson said he connected on deep passes Tuesday with Hamilton, Wade and running back Knile Davis.

All-SEC in 2010 and out all 2011 with a broken ankle, Davis appears back in top form.

"Knile looks fast out there," Paul Petrino said. "He's making good cuts."

Wilson said, "Knile is great. He has been a great leader and he has been working hard. He's running the ball really well. He finishes runs. That's what has been impressive to me. Even in practice he will sprint down the field 30 or 40 yards and hit full speed. I think that catches everybody's eye including the coaches."

Paul Petrino said Bobby Petrino and the staff still discuss how much contact Davis will have this spring including Friday's scrimmage.




"