Hogs: Bielema praises rookie receivers but Cowan out & Dean off team; more notes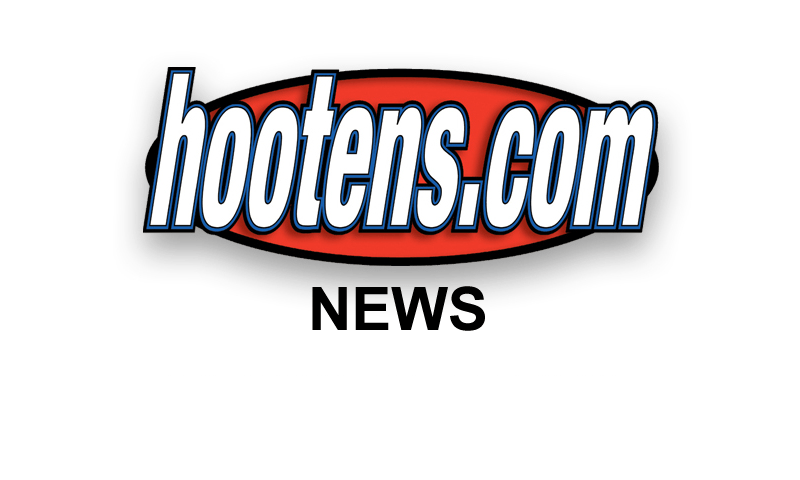 | | |
| --- | --- |
| | |
| | Hog HC Bret Bielema |
FAYETTEVILLE - Junior wide receiver D'Arthur Cowan will not practice with the Razorbacks this spring, Arkansas head coach Bret Bielema said Friday after his squad completed their first three spring practices.

"D'Arthur is going to take the rest of the spring to concentrate on his studies," Bielema said. "He had put himself in a situation that I felt if we didn't give him some time purely away from the practice element that he wouldn't get to where he needed to be academically. He actually is spending spring break here as well to get going on his academics. That is something I have done routinely in the past with guys I felt were concerned."

The University of Arkansas began its annual spring break at the conclusion of Friday's classes. The Razorbacks also will be off and won't resume spring drills until April 1, practicing those April Tuesdays, Thursdays and Saturday until completing their allotted 15 spring practice dates with the annual Red-White game April 26 at Reynolds Razorback Stadium.

Missing spring drills is a major setback for Cowan after injuries limited him to just six games last season when he caught four passes for 26 yards.

"Well, because he missed a significant amount of time in the fall that obviously concerns you," Bielema said. "You get better with reps but on the same account I need him to be eligible and be here so that's my priority for him right now."

Junior tight end Demetrius Dean of Fayetteville is not practicing and no longer on the squad, Bielema said.

Senior safety Alan Turner for the remainder of the spring has resolved the class conflict that kept him from practicing Thursday, Bielema said. "He should be with us the rest of the spring. He set up a schedule with a teacher that allows him to do that, so he should be back with us."

Bielema said the first three days of practice went well.

"I thought yesterday (Thursday) was a great culmination of a couple of days of work," Bielema said. "The first two practices are limited to helmets only because of NCAA rules. So to get out there in pads yesterday was awesome."

Bielema was asked if he were concerned the practice momentum would wither with the spring break layoff.

"I think in the long run it helps us more than not," Bielema said. "It's something I started doing after my second year at Wisconsin. It allows you to get more players back that you may lose possibly lose to injury and it allows us to put a teaching day between each practice day and allows the body to get better recovery and be able to perform better. I think as far as mental recall it only enhances it and doesn't deter it. "

Two rookie receivers January enrolled, junior college transfer Cody Hollister and true freshman Jared Cornelius, are showing quick aptitude for the learning curve so far, Bielema said.

"I would say that if you watched practice yesterday that you could see Jared Cornelius and Cody Hollister are going to play a lot of football for us," Bielema said. "They're very, very talented. They catch the ball extremely well. They run very efficiently. So those two are going to have an immediate impact at wide receiver."

Third-year junior college transfer Demetrius Wilson was perhaps the most eye-catching receiver in Thursday's practice. Wilson may not participate in full-scale scrimmages until August because of the severe knee injury last summer that caused him to redshirt in 2013.

| | |
| --- | --- |
| | |
| Jr RB Jonathan Williams | |
"Yesterday he made some fantastic catches," Bielema said. "We were joking because on Tuesday's practice he started talking a little bit of smack to the DBs, and that was the old Demetrius that he knew, just that confidence and bravado. So I am very excited about him."

Running back continues to be a strength with junior Jonathan Williams (150 carries for 900 yards in 2013), Alex Collins (190 for 1,026) and sophomore Korliss Marshall of Osceola, who split time at safety last year, all returning.

"I've been blown away with J. Will," Bielema said. "He's faster. He's smoother. He's stronger."

Bielema said there is an emphasis on Collins to run inside.

"We made a consistent effort of (Collins) on certain plays to hit it up in there no matter what he sees," Bielema said. "He did a good job of that yesterday. A guy who has really jumped out is Korliss Marshall, an incredibly explosive player. For the first time, he's really been fully engaged in the running back position."

Much has been made of the defensive players trying to prove themselves to new coordinator Robb Smith, defensive line coach Rory Segrest and secondary coach Clay Jennings. But does second-year coach Bielema, though an impressive 68-24 from 2006 through 2012 at Wisconsin, feel he needs to prove himself to the team after last year's 3-9 record that included 0-8 in the SEC.

"Me prove myself with the kids?" Bielema said. "No. I haven't seen anything but a trust and a faith from our guys. The fact they do what we ask them to do now more than ever - last year there was resistance - so this year there hasn't been anything but unwavering support, and that has been a lot of fun to be around."

"