Hogs: OC Enos having lot of fun; soph Liddell takes charge at safety; notes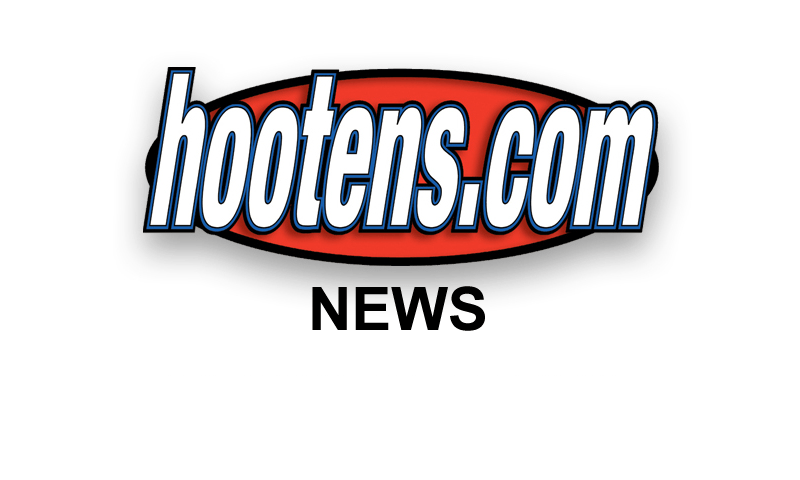 | | |
| --- | --- |
| | |
| | Hog HC BRET BIELEMA |
FAYETTEVILLE - Arkansas coach Bret Bielema will address his Razorbacks Friday morning in a meeting he deems more important than Thursday's first spring practice in pads.

After the Hogs worked their mandatory two non-contact days Monday and Tuesday with a Wednesday break before Thursday's contact drills, they take off after Friday's classes for the UA's spring break.

"Friday morning at 7 a.m. we'll have a spring break 1-on-1 meeting," Bielema said, "I'll bring to light certain things that have happened as of late. We have a high-profile player in our conference (Mississippi State quarterback Dak Prescott was ambushed and beaten up) that was put in a bad situation. I ran the list this morning of ESPN college football web page. The first 11 stories, nine of the 11 are about negative scenarios involving college football players."

Spring break lasts until Monday, March 30. The Razorbacks on March 31 space the remaining 12 of their allowed 15 practices on Tuesdays, Thursdays and Saturdays through the April 25 Red-White intrasquad game.


Most coaches dislike the spring break continuity breakup to spring ball and schedule all their practices after spring break.

However, Bielema has followed this spring format since his first Arkansas spring of 2013, and his seven Wisconsin head coaching years before that.

"I think our kids know that spring break comes right in the middle of spring ball, and if you want to have a great spring ball, you've got to be conscious about what you do," Bielema said. "So that's put there for a reason."

Also, Bielema said anyone injured during the first week of spring ball enhances chances to return before spring ball ends with a full week's recovery time.

Bielema and coordinators Dan Enos and Robb Smith met with media Wednesday rather than after Thursday's closed practice. Most Arkansas media will be preoccupied with Thursday night's Arkansas vs. LSU baseball game, the Arkansas vs. Wofford NCAA Men's Basketball Tournament game Thursday night in Jacksonville, Fla. or traveling to Waco, Texas, for Friday morning's Arkansas vs. Northwestern NCAA Women's Basketball Tournament game.


ENOS' PLAN
New offensive coordinator Enos said he was pleased with the "energy" going into Thursday's contact drills.

"They are in good shape physically and mentally," Enos said. "There's a lot of good attitudes. There are young guys trying to make a statement. There are veteran players trying to get better. From my standpoint, I've been around a lot of guys who are very eager to learn. They are very coachable. It's been a lot of fun for me."

Enos explained his practice philosophy, which includes squeezing "as many reps as we can" into every workout.


"The run game is about precision, landmarks, reading things and getting guys in the right spots," Enos said. "The passing game is no different. It's about spacing and timing. It's about the drop mesh and the routes and the route adjustments and all of those things. You
| | |
| --- | --- |
| | |
| | Jr LB BROOKS ELLIS |
have to spend time on those things. The other thing is that in practice, we are going to play everybody. We are going to run guys in and get them reps, and get them reps, and get them reps."

NOT LOST IN SPACE
On defense, you'd think junior linebacker Brooks Ellis was an astronaut for all the questions about him in space posed to defensive coordinator Smith.

Ellis, a two-year starter, moved this spring from middle linebacker where he played the past two years to the weakside linebacking position, which graduated 2014 senior Martrell Spaight. Spaight led the SEC tackles.

"I tell you he's a natural athlete in space," Smith said. "He runs very well. I think he is an extremely smart football player and in space that's important. That's why they call it playing in space, right? You have got to be able to make high speed decisions in a large area. He's very precise in the decisions he makes, and I think that should bode well for him at the Will linebacker position."

LIDDELL TAKES CHARGE
Smith lauded sophomore letterman Josh Liddell of Pine Bluff Dollarway for taking command as the defense's quarterback from the free safety position. Now graduated Alan Turner of Junction City did that well the past three seasons.

"I tell you what Josh has been a great communicator for us," Smith said. "You need somebody back there who can direct traffic. With different things we do within our package there is a lot of stress we put on our safeties of getting us in the right coverage at the right time and getting guys aligned and he has really kind of embraced that role back there being a leader and a communicator. It's very, very important to him."




"