Hogs: improved receivers impress & upstart linebacker surprises Bielema; more Wed. notes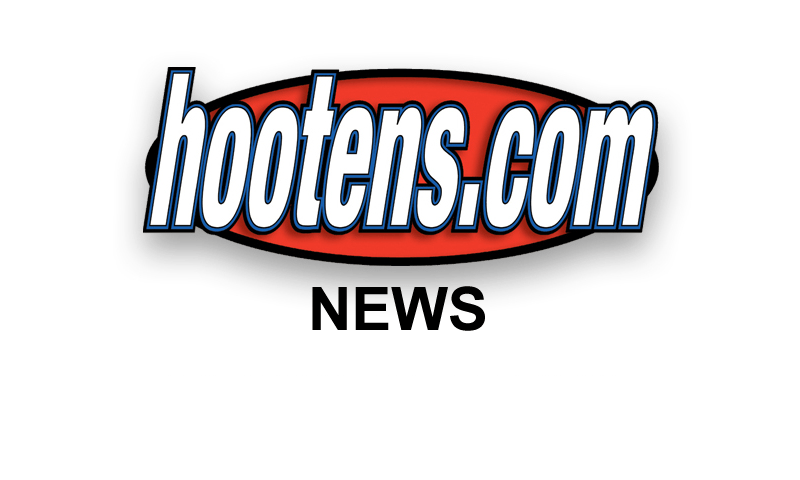 | | |
| --- | --- |
| | |
| | Sr WR KEON HATCHER |
FAYETTEVILLE - After two days of spring drills, Arkansas head coach Bret Bielema says "wide receiver is probably the most standard improvement for me" over last season.

Unfortunately, he has one less receiver to work with than initially planned.

Kendrick Edwards, a 6-6 sophomore from Miami, Fla. who caught four passes last year for 70 yards, has been "removed" from the team and granted permission to talk with other schools about transferring, Bielema said.

Bielema addressed the media Wednesday, reviewing the Razorbacks' Monday and Tuesday mandatory non-contact days in shorts.

"I removed him late last week and put him on indefinite suspension," Bielema said. "He won't be with us in the spring. I've given him permission to talk with other schools. The issues with him here are not talent-based. They're performance-based off the field. Nothing legality-wise, nothing in trouble. Just a matter of doing things the way we want them done."

Redshirt freshman Jojo Robinson, another receiver from Florida with whom Bielema had disciplinary issues, practiced Monday and Tuesday and will be in Thursday's first practice in pads. The Razorbacks were off Wednesday.

"JoJo has had a really nice two days," Bielema said. "JoJo had continued to do some really good things on the field."

HATCHER, DUWOP EXCEL
Senior Keon Hatcher, who paced the Razorbacks last season with 558 yards on 43 catches, is leading this spring on and off the field.

"I think Keon Hatcher has led that group all winter to get to where they are today," Bielema said. "Keon had been a standout really the first two days."

Bielema also cited returning letterman receivers Drew Morgan, Jared Cornelius, Cody Hollister and Damon "Duwop" Mitchell, a third-year sophomore recruited from Egg Harbor, N.J., as a quarterback before moving to receiver last spring

"Duwop has had a tremendous semester, really I think has refocused himself on having success and really excited to see him," Bielema said.

Bielema was asked if Mitchell, recruited as a scrambling QB, has the raw speed to be the game-breaking, deep threat wideout the Hogs have lacked.

"I think he's got good vertical speed," Bielema said. "Now, as maybe that difference-maker we've been talking about, I'm not going to throw him into that category."

That doesn't discount Mitchell's ball-carrying ability after catches, and that Bielema says visiting coaches from other staffs watching Mitchell always seem impressed.

"To a T, almost every coach that came in would say 'Who's 7? Who's No. 7? Where's he at? What's he doing?'," Bielema said. "I told Duwop that tells me that the naked eye sees you as a very talented football player. He's been an incredible breath of fresh air."

New offensive coordinator Dan Enos also praised the receivers.
| | |
| --- | --- |
| | |
| Sr QB BRANDON ALLEN | |
"The wide receivers have been a good group," Enos said. "Keon, Jared, Drew, Cody, and Duwop is a guy who looks very explosive to me and a natural at that position. All of that group has had moments when you look out there and think that's good. JoJo has had two really good practices and looks like a guy who runs really crisp routes and is explosive."

ANOTHER YEAR, ANOTHER COORDINATOR
Bielema praised the philosophical fit of Enos with fifth-year starting QB Brandon Allen.

Enos quipped that Allen should be used it.

"I think I'm his fourth coordinator so you should ask him if this is old hat for him," Enos said. "But he's very bright. He's got a good football mind."

Allen apprenticed as a redshirt freshman in 2011 under Coach Bobby Petrino and offensive coordinator Garrick McGee, Coach John L. Smith and Paul Petrino in 2012, Bielema and Jim Chaney in 2013 and 2014 and now Bielema and Enos.

"One thing with Brandon having different coordinators talking to him through the years, he's seen a lot of schemes. He's seen a lot of concepts," Enos said. "As we talk through concepts, he's able to relate a lot of them."

HE CAN HACKETT
Defensively, Bielema has been surprisingly impressed by Khalia Hackett, lettering last year mainly on special teams as a true freshman, but running first-team strongside linebacker this spring.

"I would say the surprise guy out of the group has been, without a doubt, Khalia Hackett," Bielema said. "Switched him to No. 27 and he's like a new man."

Or even like the old man, Martrell Spaight, who led the SEC in tackles last season as a senior.

"Martrell came in my office on Monday, and he said he had popped by to do some workouts late Saturday night about 9 o'clock and Khalia Hackett was up here watching film," Bielema said. "That shows the light switch is going on with him."

After Thursday's practice, the Razorbacks are off during the UA's spring break until classes resume March 31.




"