Hogs not resting on 7-win season; Ellis welcomes shift to OLB; more notes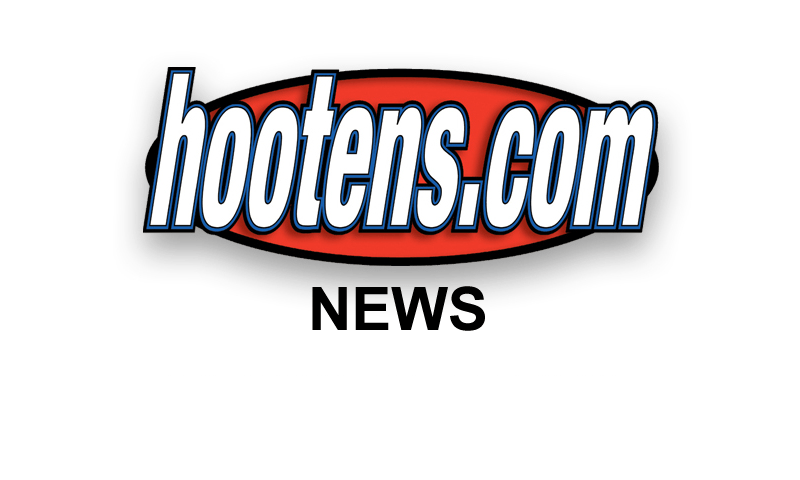 | | |
| --- | --- |
| | |
| | Sr C MITCH SMOTHERS |
FAYETTEVILLE - Much of the Arkansas' defense returns intact, but it's a new position and a new coach for junior linebacker Brooks Ellis.

Randy Shannon, the only position coach Ellis had the past two seasons, has moved to Florida as the Gators' co-defensive coordinator.

Vernon Hargreaves has succeeded Shannon. Even before Coach Bret Bielema hired Hargreaves he and defensive coordinator Robb Smith had Ellis set to start his junior year at weakside linebacker instead of middle linebacker where Ellis mostly played since he was a true freshman starter in 2012.

Martell Spaight, the SEC's leading tackler as a weakside linebacker in 2014, has graduated to this spring's NFL draft, leaving Fayetteville High grad Ellis with the most big-play experience among all 'backers.

Ellis did play a little weakside as a 2013 freshman and sometimes swapped places with Spaight last year to create a different look. So the new position wasn't entirely new when the subject was broached.

"Coach Smith asked me if I wanted to be a Will to replace Spaight," Ellis said after the Razorbacks' second non-contact spring Tuesday. "and I was like, 'Let's do it. I'm all for it.' That's what happened. I liked Mike but Will's a pretty attractive position for all the tackles Spaight made last year, so I was excited for it."

What's the attraction?

"Just being out in space a little bit more, and you just make a few more plays," Ellis said. "Obviously Spaight took advantage of that and made all the plays he should have made. That's why I like it."

Josh Williams, backing up Ellis in the middle last season as a junior college transfer, mans first-team middle linebacker in spring drills now.

"He has a lot of potential," Williams said. "You know he was out there last year. We kind of switched out a little bit. And when I was hurt a little bit, he was out there making plays. I think he has a lot of potential at that position."

Ellis was asked about Hargreaves, who coached linebackers at Oklahoma State.

"He's a little more in your face, which is a change of pace," Ellis said. "But I mean it's getting us right. We're getting better, and it's fun to be around him."

SMOTHERS LAUNCHES
Though improved from the 3-9 season of 2013 to last year's 7-6 campaign capped by 31-7 Advocare Texas Bowl rout of the Texas Longhorns, third-year Arkansas coach Bret Bielema prefaced spring practice by saying last year's improvement is "a launching point not a landing point."


After two days of spring workouts, the Razorbacks seem to have taken that to heart.

Especially those upperclassmen, recalling the 11-2 Cotton Bowl championship season of 2011 in Bobby Petrino's last year before all went south with Petrino's firing and the 4-8 year of 2012 under John L. Smith. Bielema arrived in 2013 to rebuild the program, and the Razorbacks posted the first winless conference record in school history.


"We definitely haven't arrived," fifth-year senior center Mitch Smothers of Springdale said Monday. "We've got a lot to improve on. From where we were at the beginning of the 2013 season to where we are now, it's been a day and night improvement. We're just going to keep going up from there."

Smothers asserts his struggle with stamina, in part leading him last year to share the center spot with then true freshman Frank Ragnow, has so improved that he can handle the load with Ragnow starting at right offensive guard. Two-year starting junior right guard Denver Kirkland now is the left tackle.

"We had a great off-season with Coach Herb (strength coach Ben Herbert) and really worked on the conditioining and stamina," Smothers said. "Being a fifth-year senior and having all that experience and knowing what to expect, that helps a lot, too."

Smothers has additional expectations. The 2011 true freshman everybody tried to help when Petrino prematurely started him as the season-opening offensive tackle, Smothers now is the old hand helping center Zach Rogers, one of three scholarship freshmen offensive linemen graduated from high school in December and participating in spring practice.

"Over the off-season I helped Zach out a lot with his plays and technique," Smothers said.

ROOKIES SMART COOKIES
Arkansas' other senior starting offensive lineman, left guard Sebastian Tretola, has been amazed by the knowledge of rookie linemen Rogers, Jalen Merrick, and Josh Allen.

"They are rolling," Tretola said. "Jalen definitely has dog in him. Josh and Zach are coming along just like we want them to and they are looking good out there."

Better than Tretola figures he would have looked as a December high school graduate thrust into a college spring football practice.

"I can only imagine," Tretola said. "Coming in here as a freshman in the spring with guys as big as we are and how fast they are rolling. I can only imagine, but they are handling it way better than I would.


The Razorbacks are off Wednesday. They hold their final practice of the week Thursday in full pads before taking off with the rest of the UA for spring break until March 30.

"