Hogs: RB Williams on his new OC and RB coach; O lineman Tretola gains by losing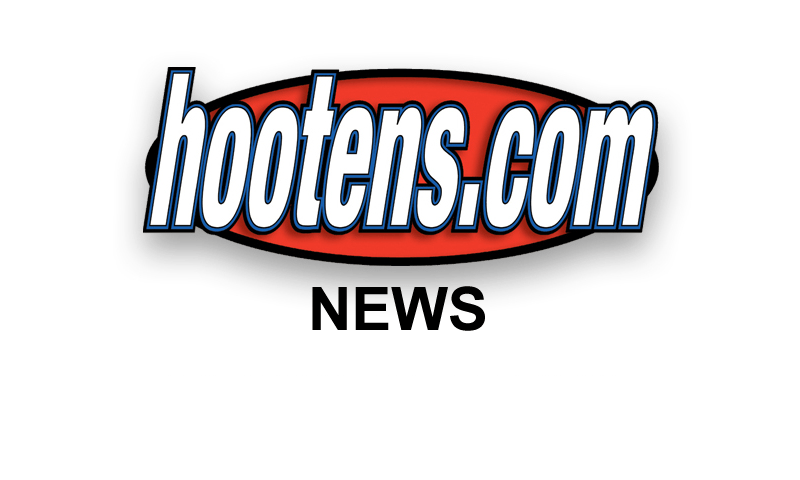 | | |
| --- | --- |
| | |
| | RB JONATHAN WILLIAMS |
FAYETTEVILLE - Scrimmages for senior tailback Jonathan Williams will involve even less contact than Monday's first day in shorts or sweats that opened Arkansas' spring practices.

After turning down an opportunity to enter the NFL draft, Williams will follow the spring training path that Coach Bret Bielema and strength coach Ben Herbert charted last year for All-SEC defenseive end Trey Flowers. Flowers returned for his senior season to improve his draft stock.


"On Saturday scrimmage days I''ll do a workout with Coach Herb and keep preparing for the summer on Saturdays for Coach Herb," Williams said after Monday's first of three practices this week that include another non-contact day Tuesday and a harder workout Thursday.

How much contact does he expect?

"I'm not really sure," Williams said. "In practice, it will be real physical and probably the most contact I get will be the weekdays, Tuesday and Thursday."

Even if he isn't hitting much, Williams, an 1,190-yard rusher last season, likely will do plenty of drill work given how new offensive coordinator Dan Enos and running backs coach Jemal Singleton were involved in Monday's practice.

"He's a real energetic guy," Williams said of Enos. "He runs around. Sometimes he's even in the weight room with us, lifting and doing pushups with us. He's a real fiery guy and I like him and his energy.

And Singleton is a former Air Force Academy assistant coach and a public relations officer among other things while serving in the Air Force.

"Coach Singleton is a funny guy," Williams said. "He was trying to give me some advice about what to say walking in here. He definitely stresses ball security. We have got a couple of ball security drills today that we weren't really used to so he is definitely preaching that."

Were there any fumbles from the 'backs for Singleton to preach about?

"Oh, yeah, a couple of times," Williams said. "He has a couple of different ball-security drills that are kind of tough to hold on to, but it will just make us better."

Junior running back Alex Collins, coming off an appendectomy, is allegedly limited in this week's initial practices to be buffered by next week's spring break before the UA resumes class. Collins (1,100 yards in 2014) wore a green restricted jersey but was able to what everyone else did in Monday's non-contact setting, Williams said.


GAINING BY LOSING
This time last spring Sebastian Tretola was home gaining weight while finishing the classes he needed to fulfill transfer requirements to the UA from Iowa Western Junior College.

Now, the one time 369-pounder keeps trimming, which he first did dramatically last fall while performing well for the 7-6 Hogs.

"I am 322 pounds," the 6-5 Tretola said. "So I have lost 47."

How did he do it?

"Just eating right," Tretola said. "Obviously we work our tails off every day so we do a lot of sweating. You have got to be able to hydrate and make sure your eating stays right. That's really what I have been focusing on is just taking care of me."

Between his play in the trenches and the novelty of being a 350-pound passer throwing a touchdown pass off a trick play against Alabama-Birmingham, Tretola lauded national notice last year on line coach Sam Pittman's crew already renowned for mammoth junior tackles Denver Kirkland and Dan Skipper, two-year lettermen who started in 2013 as freshman guards.

What's Tretola's goal now?

"More," Tretola replied. "I strive to be the best one in the nation. Weights, practice, everything I do I strive to be the best offensive lineman in the nation hands down, undisputed. So I grind every day just like that."

Think Enos will let him quarterback once like Bielema and former offensive coordinator Jim Chaney did last year?

"That'd be nice," Tretola said. "Maybe I need to get out there in pre-practice a little bit and show him the arm. You never know. We'll see."

Does Enos know about the Tretola TD toss?

"That was actually the first thing he said to me. I was walking in to meet Coach Pitt, and he walked up to me and said 'Sam, this is the quarterback, this is 73 the QB. He brought that up to me the first time we met."

Kirkland, the right guard last year, shifts to left tackle, while Skipper moves from left tackle to right guard.

It's a sizable challenge for any D-line simultaneously coping with 1,000 pounds of Kirkland, Skipper and Tretola.

So any way Pittman sizes it up fits Tretola.

"Skip's my boy, and we did a lot of damage on that side," Tretola said. "And Denver has come in and is rolling right along with it. And it's going to be equally if not uglier on that side this year so I am excited."




"