Hogs: Tank Wright at home at LB; the next D.J. Williams; practice notes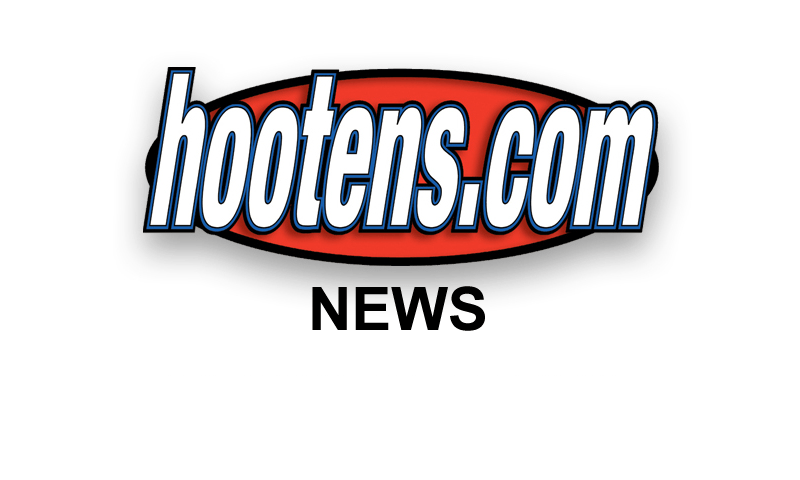 | | |
| --- | --- |
| | |
| | Tank Wright |
FAYETTEVILLE - Tenarius "Tank" Wright arrived in 2008 as a linebacker, but he has starred as a defensive end for the Razorbacks.

On Thursday, Wright stood behind the line instead of flanking it.

Arkansas coach Bobby Petrino moved his fifth-year senior back to inside linebacker in Thursday's spring practice after returning starting linebacker Alonzo Highsmith tore a pectoral muscle Tuesday night and will miss all of spring drills.

Minus Highsmith, who should be full speed for August drills, the Razorbacks are far deeper at end than linebacker. Petrino had some ends do some linebacker drills Tuesday and decided Wednesday it was "time to take a look at Tank at linebacker."

"The defensive staff liked what they saw out of Tenarius," Petrino said. "He's played there before. He's much faster now than when he did play there. He has a want-to. He'd love to do it. So we'll take a look at it and see how it works out. I did like what I saw."

It's a lot to see with Wright playing a standup 'backer at his 6-2, 252 defensive end size.

"He did get tired," Petrino said. "It's a lot different, the amount of running, and running down field and everything is a lot different. So we'll have to get him in shape."

Petrino was asked if Wright's eyes lit up at the chance to play the linebacker position where he starred at Memphis Whitehaven and was making great strides as an Arkansas freshman before an injury forced him to redshirt.

"Yeah, he's excited about it," Petrino said. "He's always been a great team player for us. But I think in his heart that's what he wants to play anyway."

Petrino said Wright's move to linebacker was made easier by the depth at defensive end. Junior Chris Smith and sophomore Trey Flowers, Wednesday's first-teamers, both had starts during the 2011 portion that Wright and graduated 2011 All-SEC senior Jake Bequette missed with injuries. Midterm junior college transfer Austin Flynn already is creating a presence.

"I like what we have there," Petrino said. "You've got guys with experience, plus you've got a junior college player that is real fast and strong. He obviously has a lot to learn, but he has great talent."

Although it's difficult to ascertain much in two days of practice without pads, Petrino said the defense improved Thursday over Wednesday and "ran to the ball better."

PRACTICE NOTES
Linebacker Terrell Williams, working second-team tandem inside with Braylon Mitchell, and second-team cornerback Davyon "Sleepy" McKinney both picked off Brandon Mitchell passes during Thursday's team sessions.

Unofficially, first-team All-SEC quarterback Tyler Wilson completed nine of 11 the first session of team drills, while redshirt freshman Brandon Allen was three of three, and Mitchell three of four.

In the second go-round of team, Wilson completed seven of 11, including a deep touchdown to Cobi Hamilton. Allen completed seven of nine and Mitchell three of five with the two picks.

Sophomore cornerback Tevin Mitchell, beaten deep on Wilson deep ball that Hamilton dropped, came back with a nice breakup of a would-be Wilson deep ball to Hamilton.

Tevin Mitchell has fared well both days.

KNILE LOOKS NICE
There is not a whole lot of running game to work on without pads, but Petrino said junior 2010 all-SEC running back Knile Davis appears fully recovered from the broken ankle that sidelined him the entire 2011 season.

"You see Knile's cuts and the running back's cuts and his vision looks good," Petrino said. "We'll know a lot more about the running game when we get the pads on."

THE NEXT D.J. WILLIAMS?
Petrino raised eyebrows during his Tuesday press conference, noting January enrolled freshman tight end Demetrius Dean: "I think he has D.J. Williams talent."

Again it's without pads, but Dean lived up to the billing of Arkansas' graduated 2010 Mackey Award winning tight with his Thursday performance. Dean caught four passes of various lengths from Allen, his old Fayetteville High teammate, and Brandon Mitchell.

"I think he's a real special talent when you see the way he can run and move after the catch," Petrino said. "I am really impressed with the way he can open his hips and stay running down field and catch balls behind him. He makes it look easy. He's got great hands. So we're excited."

NEXT PRACTICE
Starting after UA classes today, the Razorbacks are off for spring break. They start the final 13 of their 15 allotted spring practices with a March 27 practice in pads that is closed to the public.




"