Spring preview: New OC Enos will rep QB Brandon Allen a lot; O line shuffles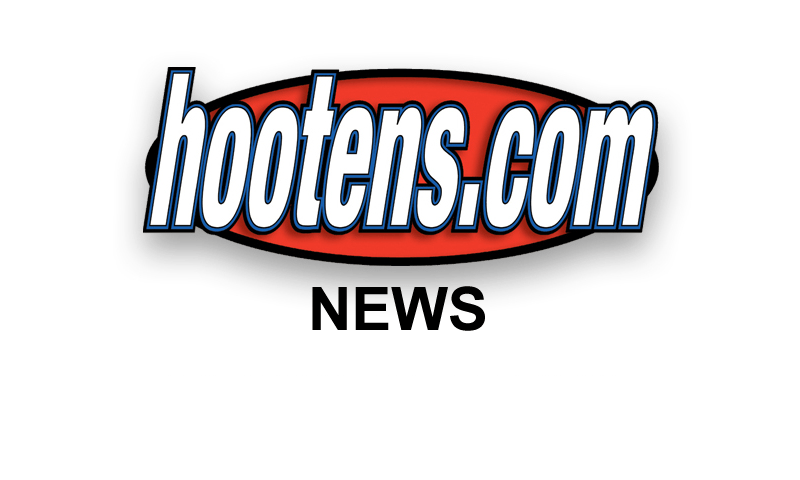 | | |
| --- | --- |
| | |
| | Jr LB BROOKS ELLIS |
FAYETTEVILLE - The Arkansas Razorbacks open spring practices Monday with some familiar faces in different places.

The offensive swaps include two-year starting right guard Denver Kirkland's shift to first-team left offensive tackle. Dan Skipper, the starting left guard in 2013 and starting left tackle in 2014, goes to first-team right tackle. And sophomore backup center Frank Ragnow jumps to first-team right guard, Coach Bret Bielema said during his pre spring ball press conference.

Defensively, Bielema confirmed what he had publicly pondered: that 2014 starting middle linebacker Brooks Ellis moves to the weakside Will linebacker vacated by 2014 Martrell Spaight, the graduated All-SEC first-teamer. Josh Williams, Ellis's backup last year, steps up to first-team in the middle.

On the interior defensive line with All-SEC second-team tackle Darius Philon turned pro early, Bielema announced Taiwan Johnson, last year's noseguard, moves to Philon's spot. Sophomore Bijhon Jackson, the high school All-American at El Dorado, now mans the first-team middle.

In the secondary, Santos Ramirez, perhaps the most touted by the coaches of the freshmen redshirted last season, begins spring ball contesting at the corners with returnees Jared Collins, Henre Toliver and D.J. Dean. But Ramirez could move to the safeties and contend with Rohan Gaines, Josh Liddell and De'Andre Coley.

Bielema also announced that next week's three practices (NCAA mandated non-contact Monday and Tuesday) will not include receivers Jojo Robinson, a redshirt freshman, and sophomore fellow Floridian Kendrick Edwards.

"The reason I'm suspending those two through the first week of spring ball is that little thing right there," Bielema said, pointing to his watch. "When you're supposed to be somewhere at 4 o'clock, and they show up at 4:10, it ain't going to do it. I'm not going to stand for it. It's just plain and simple, accountability factor has to be there. Until they learn that it's an everyday thing, it's not an option, they will not be a part of our two-deep, and if they keep doing it, they won't be a part of our program."

Other than returning senior leading wideout Keon Hatcher, nothing is etched at the receivers spots. Returning lettermen Jared Cornelius, Cody Hollister, Drew Morgan and Duwop Mitchell will get more reps with Robinson and Edwards out early.

Davyon "Sleepy" McKinney, the senior safety from Forrest City, sophomore defensive back Kevin Richardson of Jacksonville, cornerback Cornelius Floyd and defensive ends Brandon Lewis and Mitch Loewen are sidelined for spring ball while recovering from postseason surgeries, Bielema said.


Bielema expects all to practice in the August preseason.

Junior running back Alex Collins (appendectomy) and linebacker Randy Ramsey (hamstring) won't practice next week but should ready for the final 12 practices, Bielema said.

Three new assistant coaches, offensive coordinator/quarterbacks coach Dan Enos, linebackers coach Vernon Hargreaves and running backs coach Jemal Singleton, supervise their first Arkansas practice Monday.

Bielema said he sees signs of Enos impacting the offense in his first year like Robb Smith did with the defense as a first-year coordinator in 2014.

"I can't express how happy I am with Dan," Bielema said. "Obviously, we haven't won a game yet, but a lot of things I heard a year ago at this time from the defensive players during my interviews with them and coaches have now kind of regurgitated with our offense. Just the words like 'simplicity.'"

Enos inherits four quarterbacks, Brandon Allen, the proven fifth-year senior starting his third season as the starter, and three young QBs vying to be his backup. Sophomore Austin Allen was the backup as a redshirt freshman last year. Rafe Peavy redshirted as a freshman last year. Charleston's Ty Storey graduated in December from high school and got in a couple of December on-campus bowl practices with the Razorbacks before they routed Texas in the Advocare Texas Bowl.

Brandon Allen, the son of Razorbacks director of high school relations and former defensive coach Bobby Allen as is Austin Allen, would seem to require fewer reps than the young QBs.


Not so, says Enos.

"Brandon will need every rep he can get," Enos said. "I am a firm believer that your starter, no matter how many snaps he has played that football is a game of changes. Every play it's spontaneous, quick decisions. So Brandon is going to need his reps. But those other three guys, they are going to get a lot of reps.

"We are going to formulate a plan to get them a lot of different looks and equal looks and try to see where they go in the first couple of weeks of spring. And then we will move on from there with the number of reps they are all going to get."

Following next week's spring practices, the Razorbacks are off with the UA's spring break commencing from the conclusion of March 20 practices until March 30. Bielema will space the remaining 12 of 15 allowed practices through the Red-White game to conclude drills April 25.




"