Harsin begins to install new schemes as ASU opens spring camp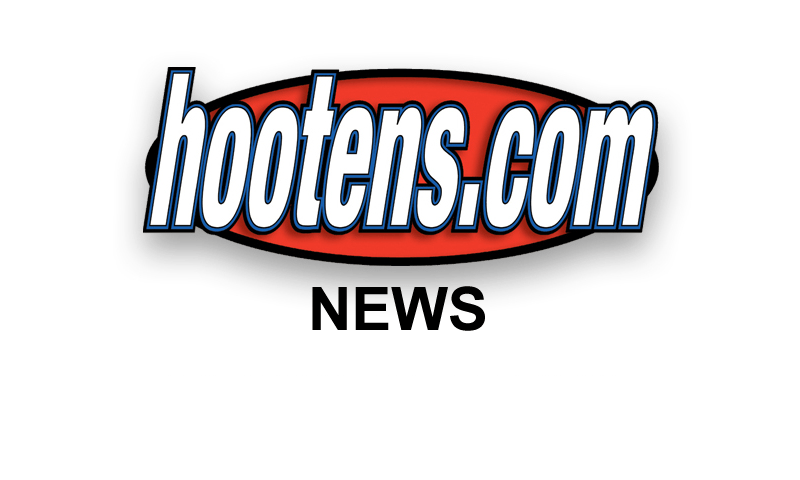 JONESBORO - Arkansas State worked in shorts and helmets on a cool Monday afternoon for its first spring practice under new head coach Bryan Harsin at Liberty Bank Stadium.
"It was good to watch guys and for the staff to get out there - just for everybody to get out there and start working," Harsin said. "That was the exciting part of it, and I thought the operation today was pretty good. We had some new drills, new techniques and just different things, so I thought the guys did a pretty good job transitioning from drill to drill and trying to learn it and adapt to what we're doing.
"As the team periods started to pick up in the second half of practice, I thought they started to compete. You saw that out there. It was just a fun day to watch them go out there and kind of fly around a little bit. We still have a long way to go in what we're trying to get done, but I'm happy with the progress we made today.
"We were trying to be efficient from drill to drill, trying to create that tempo in practice. I think tempo is a word that so many people use. We're trying to be efficient, that is something we have to do. So, we're trying to be as efficient as we can. We're trying to move around and use our practice as our conditioning as well."
The Red Wolves began their spring camp just over two months after winning the GoDaddy.com Bowl, and will hold two additional practices this week before Arkansas State University's spring break week. The workout counted as the first of 15 this spring for A-State, including its Spring Game on April 13.
Arkansas State began the initial on-field stages of installing Harsin's offensive, defensive schemes and special teams' schemes. Quarterbacks coach Bush Hamdan and running backs coach Eliah Drinkwitz are in their first season operating as co-offensive coordinators, while John Thompson returns for his second year as ASU's defensive coordinator.
The offense returns seven starters, including First Team All-Sun Belt Conference running back David Oku and 2012 Freshman All-America choice J.D. McKissic at wide receiver. Harsin said he hopes to have about a quarter of the offense installed before spring break, but that the team will be pushing it from that standpoint.
"We want to get in as much as we can before spring break and allow our guys an opportunity to come back and review that," said Harsin. "What will happen with what we're doing offensively will be based off how our team and offense responds to what we're doing. We've got a large amount of offense, but right now we're picking pieces and parts of that which really fit with the personnel we have. What that will tell us is where we are going next. Our players will help us create what we're going to do offensively. "
A-State's defense returns five starters, including first team all-conference selection Ryan Carrethers and GoDaddy.com Bowl Defensive MVP Qushaun Lee. The Red Wolves also return 2012 Lou Groza Award semifinalist Brian Davis at kicker. Also moving over to the defensive side of the ball this year will be junior Frankie Jackson and sophomore Rocky Hayes.
Harsin said the coaching staff talked to Jackson about moving from running back to a nickel back this year. Jackson recorded 670 rushing yards and 10 touchdowns on 156 attempts his first two seasons while playing on offense.
"That's a position for us - that wolf position, nickel position - we talked about where we need to have some depth," Harsin said. "As we looked at the roster and what's best for our team, we looked at who on the offensive side could fit that bill and do that for our team. We talked to Frankie about it, and he's a guy who is willing to do whatever we need to do as a team to be successful. So, he's making that transition right now. We know it's going to be a little bit of a learning curve for him, but we feel like he's got the ability to go in there and contribute and will have an opportunity to compete for the starting job."
Hayes will move to corner after completing his true freshman year as the team's second leading rusher with 538 yards on just 58 attempts. Harsin said while Hayes is moving to defense, he will still have some involvement with the offense.
"We'll have him on defense to start, and he'll remain there," Harsin said. "His primary position is playing corner. He'll also be in packages on the offensive side. We've got ideas and things we want to do with him, so we won't remove him from touching the football. What we want to do is allow him the opportunity to really dive into the defense - learn it, understand it, and really just get better at his technique. Then he can come over to offense and do the things we're going to ask of him with the ball in his hands."
Harsin also discussed other possible position changes this spring, saying the coaching staff will evaluate that as spring progresses.
"There will be some changes I'm sure as we go, and that will probably be dictated a lot by special teams," said Harsin. "Where these guys fit in, and especially on special teams, will go a long way in determining where they might get more reps. But as far as offense and defense goes, I think we're pretty locked in to what we're doing. As we get through spring break and our first scrimmage, then we'll go back and reevaluate our personnel. "
A-State went through numerous individual drills Monday, while also working in several team and special teams periods along with various other drills. A lot of players received a lot of reps as the new coaching staff had its first opportunity to see the players go through practice this spring.
"To get out there and see their mannerisms, how coachable they are - those things are all what you want to find out about them," said Harsin. "You can see them run around and play, and now as you get them into tougher situations and into team periods you can see how they respond. Today was good, but it's going to get harder. The more volume you put in offensive and defensive wise, the harder it gets mentally. So, that's where we have to be smart in what we want to see from our players. We want to see how much they can handle, and when it gets to that point where it's getting difficult for them is when we've got to make sure we're smart as coaches as well."
"