Next BEING Bret Bielema" episodes air in April"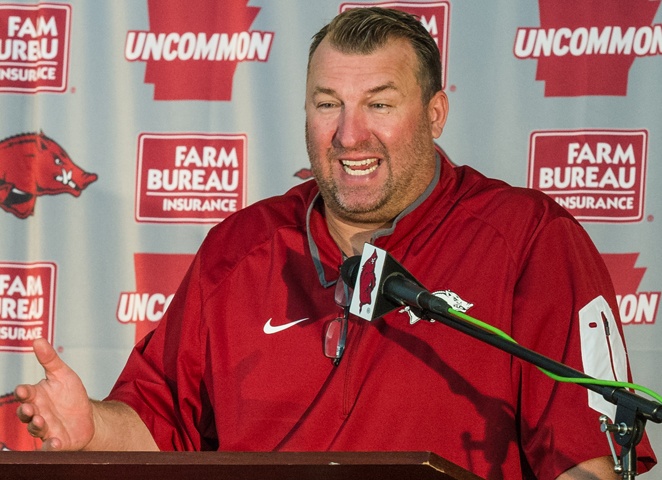 | | |
| --- | --- |
| | |
| | UA coach BRET BIELEMA |
FAYETTEVILLE - The "BEING Bret Bielema" series features unprecedented, behind-the-scenes access and a candid look at Arkansas head football coach Bret Bielema.

Each episode is 8-10 minutes in length and delves into Bielema's personality on and off the field. Episodes include commentary from several national sportswriters and sportscasters, Arkansas governor Asa Hutchinson and UA director of athletics Jeff Long.

Each episode will be posted at 12 p.m. on BeingBretBielema.com, Facebook.com/BeingBretBielema, and on YouTube via Sports Talk with Bo Mattingly.


"BEING Bret Bielema" release schedule:
Episodes 1 & 2 - February 25 & March 3rd
Episodes 3 & 4 - April
Episodes 5 & 6 - July
Episodes 7 & 8 - August

For updates on "BEING Bret Bielema" and new release dates, follow @BEINGBretB on Twitter and on Facebook at facebook.com/BeingBretBielema.

"You've never seen Bielema quite like you will in this series. I think viewers will find it to be insightful and entertaining." Mattingly said.




"