Hogs' 2012 schedule brings LSU to Fayetteville, Ole Miss to Little Rock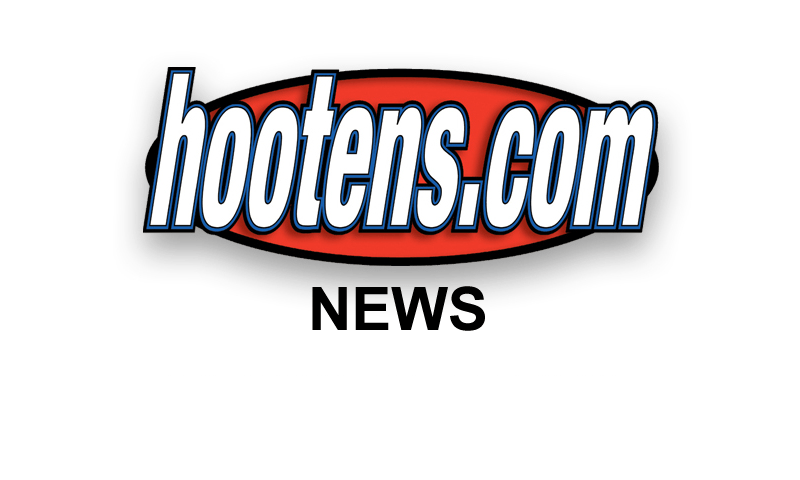 FAYETTEVILLE - Arkansas will play Rutgers in a home-and-home non-conference football series set to begin on Sept. 22, 2012 at Donald W. Reynolds Razorback Stadium. The two-year series will see the Razorbacks travel to Piscataway, N.J., to play the Scarlet Knights on Sept. 21, 2013. The series will mark the first time Arkansas and Rutgers have met on the football field.
"We are pleased to add a quality non-conference opponent like Rutgers to our 2012 football schedule," Vice Chancellor and Director of Athletics Jeff Long said. "The additions of Texas A&M and Missouri and the delay in the release of the conference schedule posed some specific scheduling challenges for the 2012 season. We know that many other events around the state are contingent on the Razorback football schedule and we appreciate the patience of our fans as we worked through this process. In the end, we believe we have put together a competitive 2012 schedule for our nationally ranked football program and some exciting games for Razorback fans."
Arkansas' 2012 schedule features eight in-state games. In addition to the Rutgers game, Arkansas will host Jacksonville State (Sept. 1), Alabama (Sept. 15), Kentucky (Oct.13), Tulsa (Nov. 3) and LSU (Nov. 24) at Donald W. Reynolds Razorback Stadium in Fayetteville. LSU will return to Fayetteville for the second time after playing the Razorbacks on campus in Arkansas' first SEC season (1992). The Arkansas-LSU game is expected to be moved to Friday (23rd) when preliminary television selections are made later this month.
"Donald W. Reynolds Razorback Stadium will host some outstanding games in 2012," Long said. "In addition to three non-conference games, we will host three SEC games on campus including matchups against the two teams who played for this year's national championship.
"Playing the LSU game at Donald W. Reynolds Razorback Stadium directly benefits our program in a number of ways including most importantly providing an additional 20,000 Razorback fans an opportunity to cheer on our team and in this great rivalry game. By re-arranging the rotation and playing the regular season finale in Fayetteville, it will also prevent our team from a competitive disadvantage of traveling three straight weekends in the most crucial part of the season. Playing on campus will also allow our football program the recruiting advantage of hosting prospects for a game that has traditionally carried conference and national implications."
The Razorbacks will host Louisiana-Monroe (Sept. 8) and Ole Miss (Oct. 27) at War Memorial Stadium in Little Rock. Arkansas has hosted Ole Miss in Little Rock on 15 previous occasions including the first meeting in 1913 and the most recent meeting at War Memorial Stadium in 1992.
"We are excited about the opportunity to renew our tradition against Ole Miss in Little Rock," Long said. "We have a rich history playing against the Rebels in Central Arkansas including in some of the most significant games in our history. Since joining the SEC in 1992, we have rotated nine different SEC opponents in War Memorial Stadium. Accordingly, we will continue to review the assignment of home games and could make adjustments in the future. I appreciate the cooperation and support of Kevin Crass and the War Memorial Stadium Commission as we continue to work together in the best interests of our program and its success."
Since joining the SEC, Arkansas has played nine of the 11 SEC members (prior to the additions of Texas A&M and Missouri) in Little Rock including Alabama, Auburn, Kentucky, LSU, Ole Miss, Mississippi State, South Carolina, Tennessee and Vanderbilt. Only Florida and Georgia have not played at War Memorial Stadium since Arkansas joined the SEC.
"For Razorback fans, the Arkansas-Ole Miss game in Little Rock has a long and storied history," War Memorial Stadium Commission Chairman Kevin Crass said. "War Memorial Stadium is excited to host the 2012 matchup, which will mark only the second time the Rebels have visited Little Rock since Arkansas joined the SEC. I am grateful to Jeff Long for his communication with the Commission and his efforts to bring this game to Central Arkansas. I urge all fans to make sure all season ticket packages for Little Rock are sold and that War Memorial Stadium is full of Razorback fans for the Louisiana-Monroe and Ole Miss games."
"I am excited about the announcement of our 2012 schedule," Arkansas football head coach Bobby Petrino said. "I anticipate our opponents will present a competitive challenge, which will be a great motivator for our program throughout the months ahead. I've always enjoyed the atmosphere our fans have created and their willingness to support what is necessary to give our team the best opportunity to succeed. Due to our November schedule this year, it is to our advantage to play LSU on campus. In Fayetteville, Little Rock or away from home the passion and pride of our fans always lifts our team."
"