National recruits Storey and Gragg headline hootens.com Top 50 for 2015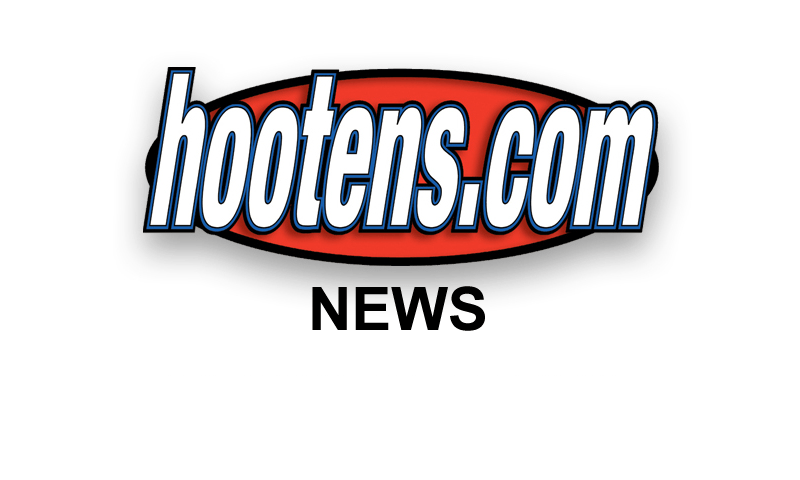 Charleston junior QB Ty Storey (left) and Pine Bluff junior tight end Will Gragg at the 2014 Under Armour All-American Combine at Tropicana Field in St. Petersburg, Fla.

With 2014 signing day delivered, it's time to focus on the 2015 recruits. The in-state crop appears bumper compared to the past two seasons. As many as 30 players could land Division I offers.

The 2015 recruiting class in Arkansas features two of the country's top players in their respective positions. Charleston's Ty Storey, who has committed to the Razorbacks, enters 2014 as the No. 5 quarterback in the country based on composite recruiting service rankings. Pine Bluff's Will Gragg holds scholarship offers from Alabama, Arkansas, Louisville, LSU, Ole Miss and Tennessee, and Gragg ranks as the fourth-best tight end in America.

Storey (6-3, 216) passed for 4,241 yards and 52 TDs last season, leading the undefeated Tigers to their fourth state title in nine years. Charleston coach Greg Kendrick says Storey's best qualities are his work ethic and leadership. "He spends more time in the film room than any kid I've been around," the coach says. "In terms of leadership, he's working on being a servant and putting others before himself." The junior has passed for 8,701 yards and 101 TDs in his career, putting him on pace to finish as one of the top three passers in state history.

Gragg (6-4, 240) helped the Zebras reach the Class 6A championship game in 2013 for the second straight season. The junior led Pine Bluff with 31 catches for 321 yards and five TDs in an offense averaging 273 yards rushing per game. Gragg's brother, Chris, played for Warren and the University of Arkansas before the Buffalo Bills drafted him last summer. Pine Bluff coach Bobby Bolding calls Will Gragg a "great kid with a beautiful frame who's easy to coach and hungry to learn."

Hootens.com Top 50 junior recruits:
1. Ty Storey, QB, Charleston - committed to Arkansas
2. Will Gragg, TE, Pine Bluff - Arkansas, Alabama, Auburn, etc. offers
3. K.J. Hill, WR, North LR - Arkansas, Alabama, Auburn, etc. offers
4. C.J. O'Grady, TE, Fayetteville - Arkansas, Ole Miss, Oklahoma, etc. offers
5. Colton Jackson, OL, Conway - committed to Arkansas
6. Daytrieon Dean, DE, FS Northside - Arkansas offer
7. Jamario Bell, DL, Junction City - committed to Arkansas
8. LaMichael Pettway, WR, Nashville - Alabama, Ole Miss, Nebraska, etc. offers
9. D.J. Brown, RB, LR Catholic - A-State offer
10. Dre Greenlaw, DB, Fayetteville - committed to A-State
11. Rickey Dobbins, DL, Springdale Har-Ber - visiting Alabama
12. Deon Stewart, WR, Highland - A-State, Louisville, Tulsa, etc. offers
13. Nick Houston, OL, Greenwood
14. Jaqwis Dancy, RB, Junction City
15. Avery Johnson, WR, Highland - A-State offer
16. Ean Pfeifer, OL, Bentonville - A-State offer
17. Cameron Davis, OL, Bryant - A-State offer
18. Darvion Brown, WR, Warren - A-State offer
19. Khairan Stafford, LB, Newport - visiting Arkansas
20. Kylin Washington, DT, FS Northside - A-State offer
21. Carlos Burton, RB, Glen Rose - La. Tech showing interest
22. Devante Lovett, OL, Strong
23. Osvaldo Espericueta, K, Batesville
24. Ian Jackson, LB, FS Southside
25. Emmanuel Cooper, DL, Arkadelphia
26. Jake Ferguson, DB, Cabot
27. Starnes York, DE, Ashdown
28. Ernest Reed, DL, El Dorado
29. Jaylon Marshall, WR, Warren - A-State offer
30. Cornelius Page, WR, Camden Fairview
31. Javier Carbonell, DT, Bentonville
32. Kendrick Edgerson, RB, White Hall
33. Keyshawn Williams, RB, Dollarway
34. Blake Power, WR, Fayetteville
35. Daniel Sprinkle, DL, White Hall
36. Lafoy Smith, DE, Warren
37. Chaderious Avery, LB, Dollarway
38. Tra Doss, QB, Sylvan Hills
39. Zach Morris, ATH, Wynne
40. Kirk Baugh, QB, White Hall
41. Kenton Crawford, DB, Batesville
42. Kilay Cox, RB, Warren
43. Jamond Young, QB, Bearden
44. Jessie Simmons, OL, Newport
45. Parker Witt, DL, Dardanelle
46. Immanuel Turner, DE, Magnolia
47. Brett James, OL, FS Southside
48. Deandre Rachal, ATH, Hamburg
49. Cole Sears, QB, Hoxie
50. Taylor Mason, DL, Junction City

"