Arkansas lands solid class with two blue-chippers from Florida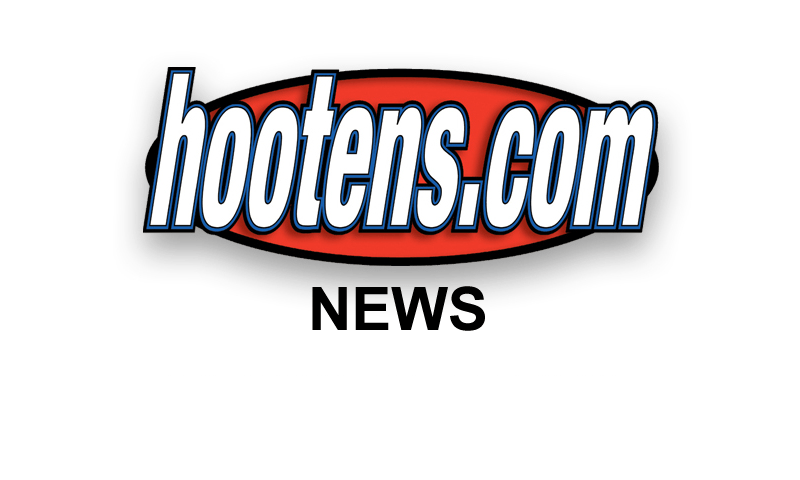 FAYETTEVILLE - Previously undecided offensive tackle Denver Kirkland of Miami, Fla., and undecided quarterback Damon Mitchell of Egg Harbor, N.J., signed with Arkansas on Wednesday's start of the 14-day national signing period.
Razorback HC Bret Bielema

They join 16 of the 17 previously verbally committed to sign with new UA coach Bret Bielema. Five junior college recruits signed in December with Arkansas.

Rivals ranks Arkansas' signing class No. 26 nationally, 12th in the Southeastern Conference.

"There are kids in this class that have 5 stars and some that have 2 stars, but what happens two or three years from now is going to be the proof," Bielema said. The head coach noted that one of his Wisconsin recruiting classes ranked ninth in the Big 10, but in their senior year formed the nucleus of a Big Ten championship team.

Alex Collins, a 5-star running back from South Plantation, Fla., was the only committed player not to sign with Arkansas as of Wednesday afternoon. Collins' mother obviously wants him playing closer to home. She confiscated her son's letter of intent, though Arkansas remains strongly in the picture.

Verbal commitments are non-binding until the letter of intent is signed.

By NCAA rules, Bielema could not mention Collins by name at his Wednesday afternoon presser, but Bielema did say, "We have 22 that could grow by one in the next 24 hours."

Hired in December, Bielema said this was a class "recruited in transition" on the "past relationships" of the staff he assembled.
TE Hunter Henry

Officially signing with the Razorbacks from Arkansas were defensive end Tevin Beanum of Forrest City, athlete Korliss Marshall of Osceola, tight end Hunter Henry of Pulaski Academy, athlete Drew Morgan of Greenwood, and from state champion Fayetteville: quarterback Austin Allen, athlete Alex Brignoni and linebacker Brooks Ellis.

From Florida, the Razorbacks also signed safety De'Andre Coley of Miami Northwestern and defensive tackle Ke'Tyrus Marks of Rivera Beach Suncoast.

Arkansas' staff recruited Florida strongly with former Miami coach Randy Shannon, Bielema and coaches from Bielema's Wisconsin staff who had previously recruited Florida. They hit South Florida hard in their days at Wisconsin and convinced Kirkland to choose the Razorbacks over Miami.

Three Texans signed with Arkansas: cornerback D.J. Dean of Newton, running back Denzell Evans of Bellaire, and receiver Melvinson Hartfiell of Dallas South Oak Cliff.

From out west the Razorbacks received commitments from offensive lineman Dan Skipper os Arvada, Colo, offensive lineman Reeve Koehler of Honolulu, Hawaii, and junior college transfer Australian born punter Sam Irwin-Hill of City College of San Francisco.

During the December junior college transfer signing period the Razorbacks received signatures from linebacker Martrell Spaight, a North Little Rock native who played for Coffeyville (Kan.) Community College, offensive lineman Jonathan McClure of Butler (Kan.) Community College, linebacker Myke Tavarres of Weed (Calif.) College of Siskiyous, safety Tiquention Coleman of Georgia Military College and cornerback Carroll Washington of Hartnell (Calif.) College.

McClure, Tavarres, Coleman and Washington enrolled in January for the UA's spring semester. They participated in off-season conditioning and will practice when spring drills commence March 10. Spaight will finish this semester at Coffeyville and hopes to report to Fayetteville in June.

Mitchell, formerly committed to Georgia Tech, chose between Arkansas and Rutgers, joining Austin Allen as the class' two quarterbacks. Both QBs are rated four stars by recruiting services as are Henry, Kirkland, Koehler and Washington.

The Following Student-Athletes Signed Letters of Intent on Feb. 6, 2013
Austin Allen, Fr., QB, 6-2, 210, Fayetteville, Ark. (Fayetteville HS)
Tevin Beanum, Fr., DE, 6-3, 235, Forrest City, Ark. (Forrest City HS)
Alex Brignoni, Fr., S, 6-1, 200, Fayetteville, Ark. (Fayetteville HS)
De'Andre Coley, Fr., S, 6-1, 178, Miami, Fla. (Northwestern HS)
D.J. Dean, Fr., CB, 5-10, 180, Newton, Texas (Newton HS)
Brooks Ellis, Fr., LB, 6-2, 215, Fayetteville, Ark. (Fayetteville HS)
Denzell Evans, Fr., RB, 6-0, 205, Houston, Texas (Bellaire HS)
Melvinson Hartfield, Fr., WR, 5-11, 183, Dallas, Texas (South Oak Cliff HS)
Hunter Henry, Fr., TE, 6-5, 238, Little Rock, Ark. (Pulaski Academy)
Sam Irwin-Hill, Jr., P, 6-3, 215, Bendingo, Australia (City College of San Francisco)
Denver Kirkland, Fr., OG, 6-5, 320, Miami, Fla. (Booker T. Washington HS)
Reeve Koehler, Fr., OG, 6-3, 325, Honolulu, Hawai'i (Saint Louis School)
Ke'Tyrus Marks, Fr., DT, 6-1, 288, West Palm Beach, Fla. (Suncoast HS)
Korliss Marshall, Fr., S, 6-0, 200, Osceola, Ark. (Osceola HS)
Damon Mitchell, Fr., QB, 6-2, 200, Egg Harbor City, N.J. (Cedar Creek HS)
Drew Morgan, Fr., WR, 6-0, 190, Greenwood, Ark. (Greenwood HS)
Dan Skipper, Fr., OT, 6-10, 295, Arvada, Colo. (Ralston Valley HS)

The Following Student-Athletes Signed Letters of Intent on Dec. 19, 2012
*Tiquention Coleman, Jr., S, 5-10, 195, Mauldin, S.C. (Georgia Military College/Mauldin HS)
*Johnathan McClure, Jr., OL, 6-4, 310, Wichita, Kan. (Butler CC/Wichita Heights HS)
Martrell Spaight, Jr., LB, 6-0, 220, North Little Rock, Ark. (Coffeyville [Kan.] CC/North Little Rock HS)
*Myke Tavarres, Jr., LB, 6-2, 215, Lake Oswego, Ore. (College of the Siskiyous/Lakeridge HS)
*Carroll Washington, Jr., CB, 6-0, 175, Baltimore, Md. (Hartnell [Calif.] CC/Edmondson-Westside HS)




"