15 quality in-state players sign DI letters; 7 ink with Hogs, 3 with ASU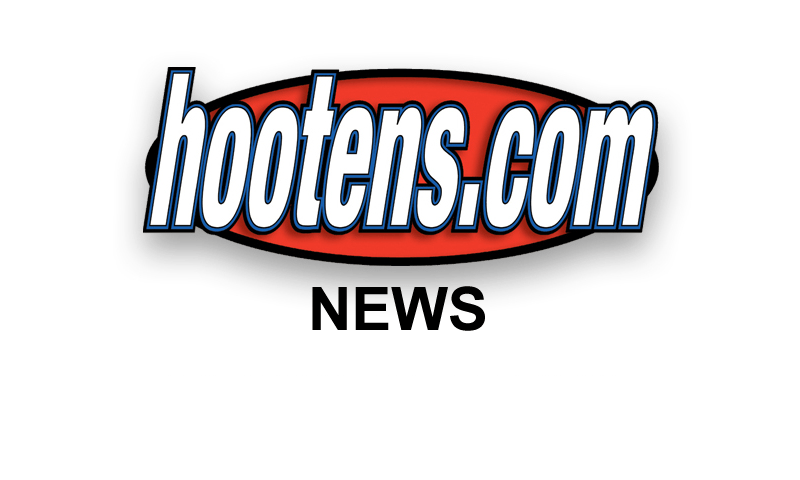 Alabama commit Altee Tenpenny

Only 15 players from Arkansas signed Division I letters-of-intent today, but the quality makes up for the lack of quantity. By comparison, 24 in-state players signed Division I scholarships last year and 28 signed in 2011.

North Little Rock running back Altee Tenpenny (6-0, 212) signed with two-time defending national champion Alabama. Tenpenny missed his junior season with a knee injury but received a scholarship offer after impressing Crimson Tide coach Nick Saban last winter with his performance at the Nike Combine in Dallas. Tenpenny ran 193 times for 1,379 yards and 21 touchdowns this fall, advancing North Little Rock to the semifinals.
Razorback commit Hunter Henry

Tenpenny turned down offers from Arkansas, Auburn, Oklahoma and Oklahoma State.

While Tenpenny left the state, most of the top players stayed within the borders, including Pulaski Academy tight end Hunter Henry (6-6, 235). Henry and Tenpenny were among the most recruited players in the nation this past season. Henry follows in the footsteps of his dad, former Arkansas Razorback lineman Mark Henry. Hunter Henry caught 107 passes for 1,449 yards and 15 TDs this fall. He turned down scholarship offers from Alabama, Oklahoma and Stanford.
Razorback commits (L-R): Austin Allen, Brooks Ellis & Alex Brignoni

Three players from two-time defending state champion Fayetteville signed with the Razorbacks, including highly touted quarterback Austin Allen (6-2, 217). Allen passed for 7,916 yards and 77 TDs (with only 16 interceptions) the past two seasons. Allen's teammates Alex Brignoni (6-2, 195) and Brooks Ellis (6-2, 215) also signed with Arkansas. Brignoni, a defensive back, made 102 tackles this year, while Ellis racked up 108 stops. Ellis was named Farm Bureau Awards Class 7A/6A Defensive Player of the Year in December.
Razorback commit Drew Morgan

Greenwood's Drew Morgan (6-0, 180) signed with Arkansas after winning the Farm Bureau Awards Class 7A/6A Offensive Player of the Year. Morgan helped Greenwood win three straight state titles. Morgan had 1,887 yards and 33 TDs this season at receiver and tailback, and recorded more than 100 tackles at outside linebacker.
Razorback commit Korliss Marshall

Osceola running back Korliss Marshall (6-0, 185) signed with Arkansas after getting a scholarship offer over the weekend. Marshall, who was committed to the University of Central Arkansas, rushed for more than 4,300 yards and 60 TDs in his career. Forrest City defensive end Tevin Beanum (6-4, 235) committed to Arkansas in August and racked up 86 tackles last fall.

Linebacker Garrett Kaufman (6-1, 225) graduated from Bentonville in December and enrolled at Arkansas State in January. Kaufman, a finalist for Farm Bureau Awards Class 7A/6A Defensive Player of the Year, racked up 129 tackles a year ago. Other ASU signees include Conway receiver Brandon Cox (5-8, 160) and Prescott defensive end Mark Johnson (6-2, 190).

Players from Arkansas who inked Division I scholarships with out-of-state schools include Bentonville running back Tearris Wallace (Memphis), Ashdown linebacker C.J. Gooden (Tulsa), Springdale Har-Ber tight end Nick Byrne (UL-Lafayette) and Lake Hamilton offensive tackle Trey Martin (UL-Monroe).
Memphis commit Tearris Wallace

Wallace, the all-time leading rusher in 7A West history with 4,689 yards and 67 TDs, turned down offers from Air Force and Navy. Byrne (43 catches, 715 yards and 11 TDs in 2012) chose UL-Lafayette over Arkansas State and UL-Monroe. Byrne's brother Jake, who played in high school at Rogers, plays for the New Orleans Saints. Martin worked at tackle and guard at Lake Hamilton.

Gooden committed to Tulsa last May and made 88 tackles, including 12.5 tackles for loss, this season. Gooden, like Martin, likely could have gotten more offers had he not committed early last season.




"