A-STATE: Anderson pleased with 2020 class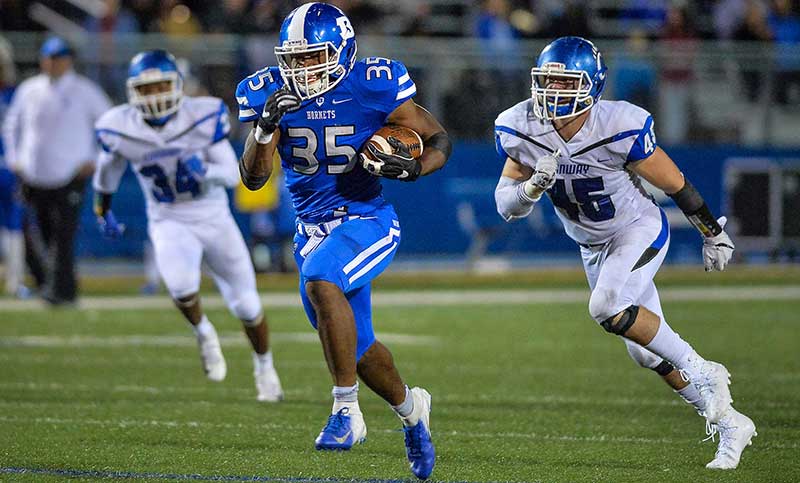 JONESBORO – Arkansas State head football coach Blake Anderson announced Wednesday the Red Wolves 2020 recruiting class.
"I've been pleased with this class," Anderson said. "We haven't had any huge surprises. We held off a couple of Power 5 schools that took runs at guys in the last 24 hours, which is always huge for us. We're still closing out a couple, and then we're holding some spots purposefully for February.  I felt like we may have rushed to fill all our spots a year ago and had some quality players become available in February that we couldn't recruit.  So, we've taken a little bit slower approach on this particular class to make sure we've got some room to look and see what is available in February.
"We've taken basically one or more players at almost every position with the exception of tight end because we're not losing anyone there. I feel like we've had quality players who have committed and signed at every spot. We had some key spots that we had to attack, and I felt like we did a good job there."
2020 A-STATE SIGNING CLASS
Ahmad Adams RB 6-1 220 Fr. Bryant (in Jimmy Jones photo above)
Leroy Deshazor 6-2 219 5r-Jr.Lakeland, Fla./College of the Canyons (Calif.)
Kideam Diou OL 6-6 290 Jr. Elkton, Md./College of the Canyons (Calif.)
Antwon Fegans DB 6-1 183 Fr.Oxford, Ala.
Booker Ficklin Jr. DB 6-2 190 Jr. Brandon, Miss./Mississippi Gulf Coast CC
CJ Harris LB 6-0 218 So. Warner Robins, Ga./Highland (Kan.) CC
Kenneth Harris DB 6-0 170 Fr.Columbia, La.
Tahj Herring-Wilson DB 6-1 190 Sr.Hartford, Conn.
Fred Hervey LB 5-11 215 Jr. Charleston, Miss./East Mississippi CC
|Jarrett Horst OL 6-6 305 Jr. Middleton, Wis./Ellsworth (Iowa) CC
Kyle Kelly OL 6-6 245 Fr. Shawnee, Kan.}
Quinton Lee DL 6-4 255 Jr. Lee's Summit, Mo./Northeast Oklahoma A&M College|
Tristan Mattson PK 6-2 170 Fr. Clarkston, Mich.
Corbet Mims DE 6-4 250 Fr. Memphis, Tenn. Kirby HS
|Brett Nezat QB 6-5 224 Fr. Saraland, Ala.
Lincoln Pare RB 5-9 190 Fr. Germantown, Tenn. Houston HS
Corey Rucker WR 6-2 190 Fr. Yazoo County, Miss.
Vidal Scott DL 6-2 295 Jr. Pensacola, Fla./Hinds (Miss.)CC
Noah Smith OL 6-8 270 Fr.Locust Fork, Ala. HS
Javar Strong DB 6-3 175 Fr. Cherokee, Ala. Muscle Shoals HS
Anthony Switzer DB 6-0 190 So. Marion (signed in 2019)
Trevian Thomas DB 6-0 177 Fr. Americus, Ga. Sumter County South
Israel Whitmore LB 6-2 220 Fr. Ackerman, Miss. Choctaw County H
Austin Woods OL 6-6 265 Fr. Cleveland, Okla. Verdigris