National Signing Day: strong group exits state for Ohio State, Cal, Stanford, elsewhere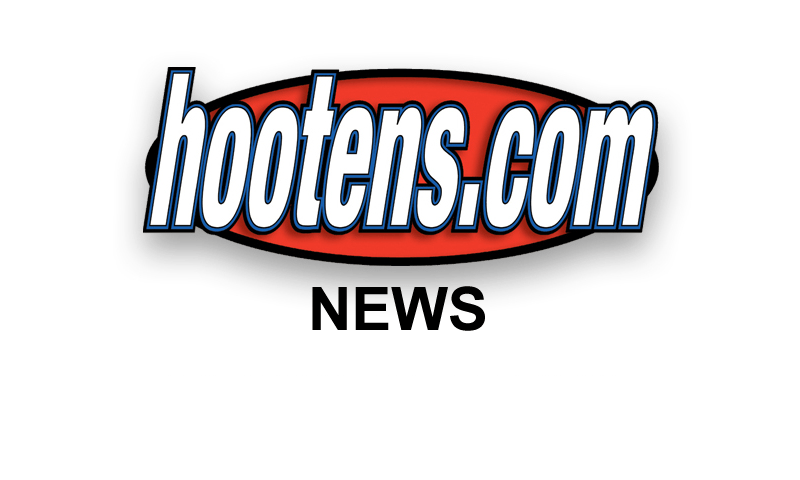 | | |
| --- | --- |
| | |
| K.J. HILL, NORTH LR | |
The state of Arkansas produced a stellar crop of 33 Division I football signees this season. But national signing day always holds surprises, and North Little Rock receiver K.J. Hill (6-1, 192) headlines a strong group of Arkansas high school football players that signed letters of intent with out-of-state programs.

Hill committed to Arkansas in a celebrated news conference at the Arkansas Sports Hall of Fame in August. But six weeks later his commitment appeared shaky when he announced January visits to Alabama, Oklahoma State and Ohio State. Days later North Little Rock coach Brad Bolding told Hootens.com: "I try to stay out of recruiting as much as possible. I leave that to the kid and the parents. I can see his desire to take visits, though. You only get to do this process once in your life, so you want to take advantage of it."

Hill decommitted from Arkansas in early January after former offensive coordinator Jim Chaney left for a similar post at Pittsburgh. Alabama and Ohio State emerged as the front-runners for Hill's services over the past week. He announced today he's headed to Ohio State.

| | |
| --- | --- |
| | |
| | D.J. BROWN, NORTH LR |
Hill caught 65 passes for 1,095 yards and 13 touchdowns this season, and rushed for 385 yards and seven scores. Hill also averaged 33 yards per kickoff return and 13 yards per punt return. The three-time all-state performer had 2,071 all-purpose yards and 26 TDs as a junior and he played at Bryant as a sophomore (1,078 all-purpose yards), sharing Arkansas Democrat-Gazette Sophomore Offensive Player of the Year honors with current Arkansas Razorback signee Ty Storey.

Hill's teammate at North Little Rock, running back D.J. Brown (5-10, 184), signed with Northern Illinois. Brown ran 163 times for 1,361 yards and 18 TDs and caught eight TD passes this season. Brown (3,091 career rushing yards) played the previous two seasons at Little Rock Catholic.


Hill isn't the only big-time prospect headed out-of-state. Junction City running back JaQwis Dancy (5-11, 190), the Farm Bureau Awards Class 2A Offensive Player of the Year, signed with Louisiana Tech. Dancy, three-time Class 2A state title game MVP, ran 415 times for 5,370 yards and 61 TDs in his career, gaining at least 100 yards 31 times. Strong offensive/defensive lineman DeVante Lovett (6-5, 279) and Magnolia defensive end Immanuel Turner (6-3, 236) also signed with Louisiana Tech.
| | |
| --- | --- |
| | |
| JaQWIS DANCY, J. CITY | |
Just down the road (31 miles) from Louisiana Tech, three former Arkansas high school players signed with Louisiana-Monroe, including North Little Rock offensive lineman Austin Blair (6-3, 296), Maumelle cornerback Nick Ingram (6-1, 190) and Searcy kicker Chris Qualls (5-9, 160).

Bentonville won consecutive state championships, and six Tigers signed Division I letters of intent, including five out-of-state (defensive tackle Javier Carbonell 6-3, 285 signed with Arkansas State). Bentonville linebacker Harrison Rooney (6-1, 212) led the Tigers with 118 tackles this fall and signed with Army on Wednesday. Bentonville linebacker Hekili Keliiliki (78 tackles) signed with Stanford, which has finished as PAC-10 champ or runner-up the past six seasons.

Bentonville kicker Bennett Moehring (5-9, 180) signed with Navy. Moehring averaged 36 yards per punt this season, pinning 22 punts inside opponents' 20-yard line. Tiger offensive lineman Mitch Williams (6-4, 275) signed with Air Force while offensive tackle Ean Pfeifer (6-5, 292) signed with Vanderbilt.

Running back Joey Saucier (5-11, 200) helped Rogers Heritage to the playoffs this season by rushing for 1,057 yards and nine TDs. Saucier signed with Air Force.

Little Rock Catholic lineman Luc Bequette (6-2, 290) signed with California after committing to the Golden Bears in August. Bequette, the son of former Arkansas Razorback guard Chris Bequette and 1998 Olympic bronze medal skater Debi Thomas, turned down offers from several regional schools as well as most military academies. Bequette transferred to LR Catholic from Illinois after last season.

Will Hefley (6-5, 205) quarterbacked Pulaski Academy to the 2014 state title in December and signed with Tulsa two months later. Hefley, the Farm Bureau Awards Class 5A Offensive Player of the Year, passed for more than 9,000 yards the past two seasons. He completed 329 of 459 passes (71.7 percent) for 4,886 yards and 62 TDs with 14 interceptions in 2014. Hefley's main target the past two seasons, receiver Will Hastings (5-11, 160), will walk on at Auburn. Hastings caught 113 passes for 2,036 yards and 23 scores last fall, including a 14-catch, 234-yard effort in the state championship game.

The Wynne Yellowjackets lost to Pulaski Academy in the Class 5A title game, and Wynne QB Ross Trail (6-3, 210) signed with Cincinnati. Trail completed 207 of 294 passes (70.4 percent) for 4,886 yards and 62 touchdowns, with 14 interceptions. Trail played his best late in the year, accounting for eight TDs in the semifinals and state title game.

Memphis offered scholarships to almost a dozen Arkansas athletes, and the Tigers netted two of them. Arkadelphia defensive lineman Emmanuel Cooper (6-2, 250), the Farm Bureau Awards Class 4A Defensive Player of the Year, racked up 88 tackles this fall. Cooper led the Badgers to a pair of conference titles and two playoff quarterfinals appearances in his career. He collected 257 tackles, 72 tackles for loss, 27 sacks and forced seven fumbles over the past three seasons. Pulaski Academy linebacker Reed Rickenbach (6-0, 205) also signed with Memphis. Rickenbach spearheaded the Bruin attack this fall, racking up 104 tackles, and he assisted on 74 stops a year ago.

Siloam Springs defensive back Parker Baldwin (6-2, 208) signed with San Diego State after a whirlwind recruiting effort. Baldwin was offered a scholarship by UNLV coach Bobby Hauck in the fall after Baldwin clocked 22.2 seconds in the 200-meters. Hauck was fired in November and recently was named special team's coach at San Diego State, resulting in Baldwin's last-minute offer from the Aztecs. He committed to San Diego State on his visit Saturday.




"