National Signing Day: OBU, HSU lead way as Arkansas' D2 schools sign 71 in-state players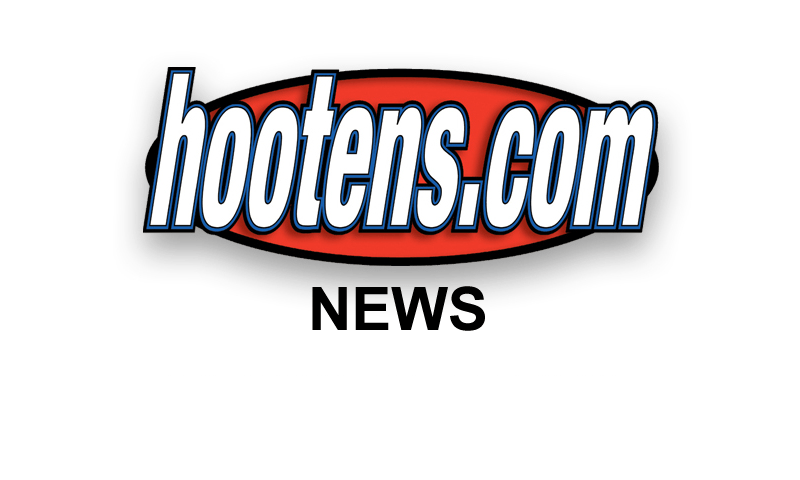 | | |
| --- | --- |
| | |
| | D. HARRIS, BENTON |
Ouachita Baptist and Henderson State are the only schools to win Great American Conference football championships (OBU in 2011 and 2014, Henderson State in 2012-2013) in the league's brief four-year existence. And the two teams landed some of the state's top talent on national signing day.

Defending league champ Ouachita Baptist signed more than 20 in-state players, including Junction City linebacker Josh Armstrong (5-10, 180). Armstrong, the Farm Bureau Awards Class 2A Defensive Player of the Year, made 107 tackles last season, and finishes with a school-record 375 career stops. Another Union County product, El Dorado defensive lineman Ernest Reed (6-4, 270), joins Armstrong at Ouachita Baptist.

Receiver Drew Harris (6-0, 185) led Benton to its first state title game appearance in 37 years. Harris had 2,600 yards and 26 touchdowns last season while helping Benton capture its first conference title in a decade. Harris quarterbacked Lincoln in 2012 and 2013, taking the Wolves to the quarterfinals for the first time in school history. Harris generated 7,271 total yards and 71 touchdowns the past three seasons.

Sylvan Hills quarterback/safety Tra Doss (5-11, 185) also signed with the OBU. Doss, a finalist for the Farm Bureau Awards Class 5A Defensive Player of the Year, tallied almost 2,500 yards offense and 30 tackles for the Bears in 2014. Dardanelle defensive end Parker Witt (6-2, 225) helped the Sand Lizards to the semifinals in 2014, making almost 80 tackles and catching 32 passes for 621 yards and four scores.
| | |
| --- | --- |
| | |
| TRA DOSS, SYLVAN HILLS | |
Warren teammates and defensive linemen Aaron Church (5-10, 210) and Lafoy Smith (6-0, 225) signed with OBU after leading the Lumberjacks to the Class 4A state title in December. Cabot defensive lineman Tristan Bulice (6-0, 255), Arkadelphia receiver J. Brooks Burnham (5-11, 180) and Nettleton QB/defensive back Jaylin Small (5-11, 185) also inked with the Tigers, along with Episcopal Collegiate twin linemen Cori (6-3, 220) and Justin Gooseberry (6-1, 215), offensive linemen Colton Sims (5-11, 255) from Greenwood and Dakota Shelton (6-3, 280) from Alma.

Other OBU signees include Little Rock Catholic receivers Cole Moore (6-1, 185) and Trey Purifoy (6-6, 190), Jonesboro receiver Lamar Haynes (5-11, 175) and cornerback Dez Falls (6-0, 180), Booneville running back Matt Berry (5-11, 180), Shiloh Christian receiver Chandler Smith (6-0, 195), Russellville offensive lineman Kervin Flores (6-3, 290) and Melbourne QB Conor Fogle (6-3, 225).

Henderson State hauled in another powerful class from Arkansas, spearheaded by Booneville fullback/linebacker Bryson May (5-10, 220), who led the Bearcats to a state championship and two conference titles in his career. May rushed for more than 3,200 yards and 70 touchdowns and assisted on 215 tackles the past three seasons.

The Reddies pushed for in-state linemen this season, signing Van Buren's Nick Houston (6-6, 322), Hot Springs' Clifford Jackson (6-5, 325) and Pulaski Academy's Will Sewell (6-4, 305). Houston, regarded in the preseason as one of the state's top linemen, transferred from Greenwood to Van Buren in the summer.

The centerpiece of Henderson State's recruiting class could be offensive lineman Tyrell Reed (6-5, 332) from Tampa Bay (Mount Dora), Fla. Reed landed 22 Division I offers, including Cincinnati, Clemson, Duke, Georgia Tech, North Carolina , Ole Miss, Rutgers, Syracuse and Wake Forest, before signing with the Reddies.

Newport defensive tackle Jesse Simmons (6-4, 300) signed with the Reddies after impressing at several SEC camps in the spring. Malvern defensive end Quincy Collier (6-1, 235) and Genoa Central defensive tackle Samuel Mason (6-0, 270) add depth to Henderson State's defensive line, while Alex Kennedy (6-1, 205) from Murfreesboro could compete at linebacker or quarterback.

J.B. Minix (5-8, 170) played QB last season for 5A West champ Maumelle, but he could shift to receiver or defensive back at Henderson State. De'Madre Clark (5-10, 185) from Blytheville rushed for 1,621 yards and 32 TDs a year ago, while Calen Peters (5-10, 190) from Mills ran for 1,344 yards and 17 scores.

Third-year Arkansas Tech coach Raymond Monica made a strong push for local players, nabbing Dardanelle QB Kristian Thompson (6-0, 240), a finalist for the Farm Bureau Awards Class 4A Offensive Player of the Year. Thompson completed 96 of 156 passes (61.5 percent) last fall for 1,794 yards and 20 TDs with one interception. Thompson ran 173 times for 1,712 yards and 24 scores.

A trio of Fort Smith Southside prospects signed with Arkansas Tech: linebacker Seth Acosta (6-0, 190) and cornerbacks Juwuan Campbell (6-1, 190) and Dontea Perry (6-2, 170). Campbell owned offers from Louisiana-Monroe and Tulsa.

Arkansas Tech's biggest gain occurred at semester when former FS Southside standout QB Isaac Jackson, a finalist for the 2013 Farm Bureau Awards Class 7A/6A Offensive Player of the Year, transferred from Louisiana-Monroe. Former Lake Hamilton lineman Trey Martin (6-2, 275) also transferred from Louisiana-Monroe, while linebacker Jaylen Johnson (5-10, 195) transferred from Arkansas, where he was a walk-on.
| | |
| --- | --- |
| | |
| | K. CHAMORRO, CONWAY |
The Wonderboys recruited Arkansas' River Valley aggressively, landing Greenwood's Kevin Jones (5-11, 176), a kicker, and Korban Waldemar (6-0, 275), a defensive lineman, and Alma receiver Jake Folkerts (6-4, 192). Jones, the son of Greenwood coach Rick Jones, made 43 of 45 extra points and five of seven field goals. He averaged 36 yards per punt and led the Bulldogs as a receiver with 56 catches for 541 yards and five scores. Waldemar made 59 tackles, including 11 tackles for loss. Folkerts caught 20 passes for 203 yards and three TDs.

Monica also emphasized running backs in the class, inking Byran Allen (5-11, 186) from Forrest City, Justin Bailey (5-11, 198) from Mayflower, Kevin Chamorro (5-10, 211) from Conway and slotback Marlon Clemmons (5-8, 154) from Sylvan Hills. Chamorro was a finalist for the Farm Bureau Awards Class 7A/6A Offensive Player of the Year after he ran for more than 1,400 yards. Arkansas Tech also signed Warren receiver Terrez Hampton (6-1, 175), who gained more than 500 yards in 2014.

The Wonderboys get defensive assistance with end/linebacker Gary Burton (6-2, 210) from Maumelle, tackle Hayden Cole (6-3, 300) from Van Buren and linebacker Harrison Lester (6-2, 235) from Clinton. They signed offensive linemen Daniel Goodman (6-8, 305) from Poyen, Preston Dunlap (6-2, 275) from North Little Rock, Haden Hawkins (6-3, 285) from Sylvan Hills and Sam Wilson (6-2, 265) from Hot Springs Lakeside.

University of Arkansas-Monticello signed 13 in-state players, including Hoxie QB Cole Sears (6-3, 220). Sears, a finalist for the Farm Bureau Awards Class 3A Offensive Player of the Year, generated more than 7,000 yards and 106 TDs in his career. Aaron Scales (6-0, 190) from East Poinsett County, a finalist for the Farm Bureau Awards Class 2A Offensive Player of the Year, twice earned all-state honors and had more than 4,000 yards in 2014. UAM signed offensive linemen Hunter Davis (6-3, 270) from Wynne, Zach Ellis (6-0, 280) from Gentry, Devon Waite (6-3, 280) from Bryant and Frank Jackson (6-1, 295) from Conway and running back Shawn Van Hook (6-0, 195) from Parkers Chapel.

The Boll Weevils get defensive help from El Dorado teammates Christian Jefferson (6-0, 180), a safety, and linebacker Senica Miller (6-1, 225). Little Rock McClellan all-state linebacker T.J. Stubbs (6-2, 185), Mayflower linebacker Trey Lasker (6-3, 200), Little Rock Catholic safety Will Jennings (6-1, 185) and Monticello safety Isaiah Foster (6-0, 175) also pledged to UAM.

Southern Arkansas University signed Beebe defensive end/tight end Dusty Grier (6-2, 235), who led the state with 18 sacks in 2014. The Muleriders also signed Cabot safety Jake Ferguson (5-11, 185), Malvern receiver Keidric Dickens (5-10, 165), LR Parkview linebacker Dominique Scott (5-11, 220), Ashdown athlete LaMontrick Turner (5-11, 175) and Pine Bluff cornerback Jayshon Williams (5-11, 175). Ferguson missed most of the 2014 with an injury but racked up 87 stops as a junior.

Harding University hit South Arkansas in the off-season, getting commitments from Junction City defensive lineman Taylor Mason (6-2, 280), El Dorado defensive lineman Martez Modica (6-1, 265), Nashville defensive lineman Braden Hood (5-11, 225) and Warren defensive back Caylx Harris (5-11, 185). Mason helped Junction City win 40 straight games, including three state championships. Modica racked up 90 tackles and forced five fumbles a year ago, while Hood compiled 61 tackles and two sacks. Mena tight end/defensive end Luke Bowser (6-0, 225) helped the Bearcats reach the 2014 Class 4A state title game by making 75 tackles. Crossett defensive lineman Chris Truhill (5-9, 225) also signed with Harding.


The Bison signed Bentonville defensive lineman Xavier Domineack (6-2, 230) and Rogers fullback Bryan Grigsby (6-1, 210), who ran for 1,365 yards and 10 TDs last season. Grigsby set a Class 7A record when he rushed for 446 yards against Siloam Springs. Harding gets offensive help from Batesville receiver Justin Gallant (6-3, 180) and Harding Academy offensive lineman Mills Bryant (6-0, 280). Gallant caught 42 passes for 916 yards and 13 scores last season, while Bryant anchored lines that helped Harding Academy claim three conference titles and the 2012 state championship.




"