Recruiting: ASU signs modern-era record 11 in-state players; Hogs pluck four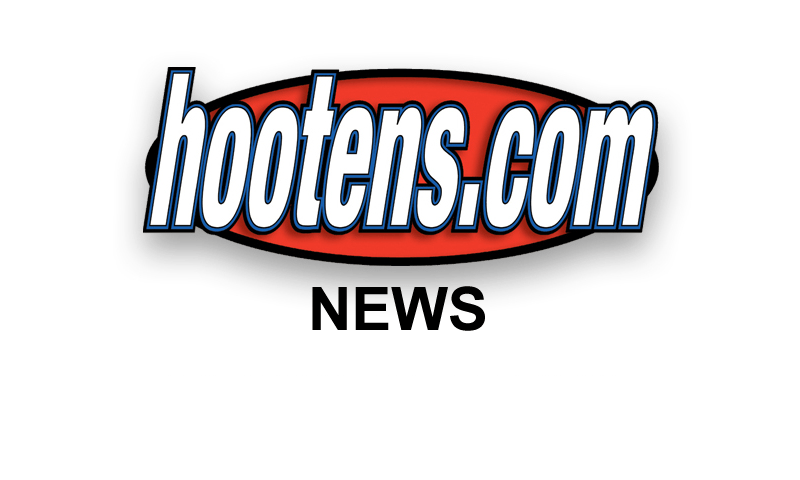 Many recruiting experts labeled the 2011 crop of Arkansas high school players as average. Still, 24 players from Arkansas high schools signed Division I letters of intent Wednesday, headlined by four players headed to the University of Arkansas. The state generally produces between 20-30 Division I players each season. At least 50 additional players from the Natural State signed football scholarships with I-AA, DII, NAIA and Junior Colleges.
Pottsville started its varsity program just eight years ago, and offensive tackle Jeremy Ward (6-4, 292) becomes its first major college signee. Ward (350-pound bench press, 330-pound power clean) signed with the Arkansas Razorbacks, even though LSU and Ole Miss continued recruiting him after he pledged last spring.
Defonta Lowe

Others Arkansas natives signing with the University of Arkansas include Bearden safety Defonta Lowe (6-3, 190), East Poinsett County linebacker A.J. Turner (6-2, 204) and White Hall defensive end Jeremy Sprinkle (6-6, 220).

Arkansas State coach Gus Malzahn benefitted from Arkansas' lack of interest inside the state, signing a school-record (since re-joining D-I in 1992) dozen scholarship players from Arkansas.
Fredi Knighten

Pulaski Academy quarterback Fredi Knighten (5-10, 180) headlines Malzahn's first recruiting class at ASU. Knighten won the Farm Bureau Awards Class 4A Offensive Player of the Year after completing 260 of 353 passes for 4,559 yards and 66 TDs. He also ran for 837 yards and 15 scores.

The Red Wolves snatched Jonesboro kicker Luke Ferguson with a late scholarship offer. Ferguson originally committed to the University of Central Arkansas, but faxed his letter of intent to ASU on Wednesday. Ferguson made four of 10 field goals and converted 56 of 57 extra-points this year. He also averaged 39 yards per punt, downing 13 inside the opponent's 20-yard line.

Other ASU in-state signees include McCrory offensive tackle Jemar Clark (6-5, 305), Rison tight end/linebacker Quanterio Heath (6-3, 207), Rison cornerback Marquis Walker (6-0, 170), Ozark offensive tackle Colton Jackson (6-4, 250), Camden Fairview athlete Derek Keaton (5-10, 165), Morrilton receiver Warren Leapheart (6-4, 205), Fort Smith Southside offensive lineman Austin Moreton (6-3, 310), Marion tight end/defensive end Darius Rosser (6-4, 280), Searcy QB Dezmond Stegall (6-2, 205) and West Helena running back DeKeathan Williams (6-2, 205).

Pulaski Academy receiver Kendall Bruce (6-0, 190), who caught 63 passes for 1,004 yards and 14 TDs, will walk on at ASU, along with Lake Hamilton linebacker Tyler Lindsey (5-11, 200).
Neal Burcham

Greenbrier QB Neal Burcham (6-3, 190), a finalist for the Farm Bureau Awards Class 5A Offensive Player of Year, signed with SMU. Only a late season ACL injury prevented Burcham from becoming the seventh QB in state history to eclipse the 10,000-yard mark. Burcham passed for 3,412 yards and 41 TDs this year, 2,988 yards and 31 TDs as a junior and 3,384 yards and 34 TDs as a sophomore. "Mechanically, he was always good," says Greenbrier coach Randy Tribble. "But the thing that separates him is a great sense of timing. He can put the ball in a little space." Burcham won the prestigious Elite 11 QB Challenge in the summer, and most recruiting services rate him as the one of the Top 20 QB prospects in the nation.

Farm Bureau Awards Class 5A Defensive Player of the Year Ajalen Holley (5-11, 188) headlines three players from Arkansas who signed with Louisiana-Monroe. Holley caught 53 passes for 831 yards last year and ran 70 times for 394 yards. He also averaged eight tackles per game and intercepted four passes. El Dorado safety Quincy Hardwell (5-11, 185), who helped the Wildcats win three consecutive Class 6A titles, signed with Louisiana-Monroe, along with Smackover defensive end Jeff Savage (6-4, 270).
Kenneth Dixon

The state's all-time leading rusher, Strong QB/running back Kenneth Dixon (5-11, 210), signed with Louisiana Tech after getting courted the past two months by Arkansas and Arkansas State. Dixon, the Farm Bureau Awards Class 2A Offensive Player of the Year, set the state's rushing mark with 3,153 yards and 39 TDs this fall. He established a state title game record with 348 yards in Strong's 45-20 victory over Carlisle in the 2A championship game.

Pulaski Academy offensive tackle Jason King (6-3, 305), a three-year starter on teams with a combined record of 36-6, signed with Purdue, while teammate Jeremy Brady (5-11, 190), a safety, signed with Tulsa after making 64 tackles and intercepting four passes last year.
Zac Brooks

Jonesboro receiver Zac Brooks (6-2, 180), hootens.com top-ranked player in the fall, signed with Clemson. Brooks (4.4 speed) caught 28 passes for 388 yards and five TDs and ran 63 times for 623 yards and six scores this season. Brooks enrolled at Clemson in January after tallying 35 career TDs..

Little Rock Catholic QB Zach Conque (6-5, 216) signed with the University of Texas-San Antonio. The Roadrunners become members of the Western Athletic Conference (WAC) this season, after beginning the program a year ago. Conque, the son of UCA coach Clint Conque, reported a scholarship offer from Toledo, and believes that Southern Miss, Middle Tennessee and Tulsa were close to offering scholarships when he committed to UTSA in the summer. The Roadrunners are coached by Larry Coker, who led the University of Miami to the 2001 national title.

Where they are going:

University of Arkansas
Defonta Lowe, ATH, Bearden
Jeremy Sprinkle, DE, White Hall
A.J. Turner, LB, East Poinsett County
Jeremy Ward, OL, Pottsville

Arkansas State University
Jemar Clark, OT, McCrory
Quanterio Heath, TE/LB, Rison
Colton Jackson, OT, Ozark
Derek Keaton, WR, Camden Fairview
Fredi Knighten, QB, Pulaski Academy
Warren Leapheart, WR, Morrilton
Austin Moreton, OL, FS Southside
Darius Rosser, DE, Marion
Dezmond Stegall, QB, Searcy
Marquis Walker, DB, Rison
DeKeathan Williams, RB, West Helena

Clemson
Zac Brooks, WR, Jonesboro

Louisiana-Monroe
Quincy Hardwell, DB, El Dorado
Ajalen Holley, WR/DB, Hot Springs Lakeside
Jeff Savage, DL, Smackover

Louisiana Tech
Kenneth Dixon, RB, Strong

Purdue
Jason King, OT, Pulaski Academy

SMU
Neal Burcham, QB, Greenbrier

Texas-San Antonio
Zach Conque, QB, LR Catholic

Tulsa
Jeremy Brady, DB, Pulaski Academy




"