ASU adds Mizzou to 2013 schedule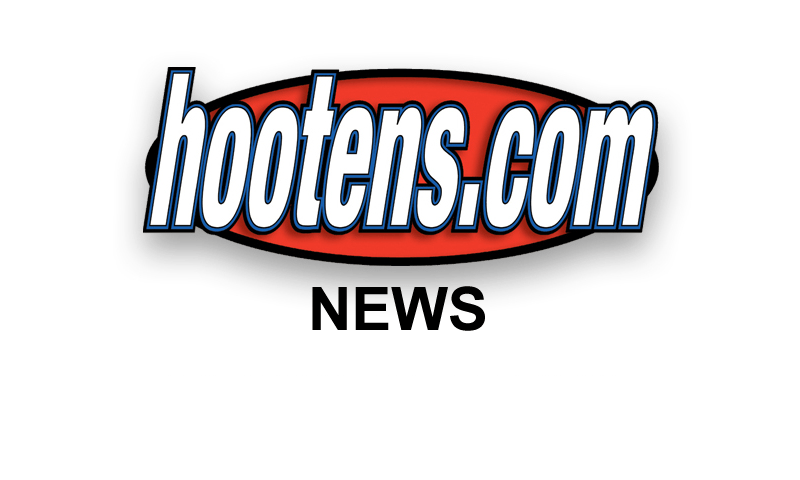 JONESBORO - Arkansas State Director of Athletics Terry Mohajir has announced the football team has reached a two-year agreement with the University of Missouri to play a home-and-home series beginning this season, wrapping up A-State's 2013 non-conference schedule.
ASU's 2013 campaign will feature home contests against Arkansas-Pine Bluff and Idaho, as well as road games against long-time rival Memphis and traditional national-power Auburn.
A-State and Mizzou will play this year's game Sept. 28 in Columbia at Faurot Field, while the current contract calls for a Sept. 12 game in Jonesboro in 2015. The 2013 contest will mark the third meeting all-time between the two schools and the first since 2005. While the 2005 game counted as a home contest for A-State, it was actually played at Arrowhead Stadium in Kansas City. ASU also played Missouri, then ranked No. 17 in the nation, in 2004 in Columbia.
Arkansas State has played eight schools a combined 42 times while they were members of the SEC, but the 2015 game against Missouri will be just the second time the Red Wolves have hosted an SEC team. The only other time A-State played an SEC member at home was in 2001 against Ole Miss. While the Red Wolves tied Mississippi State 15-15 in 1993, they will enter 2013 looking for their first win against an SEC team.
Under the direction of new head coach Bryan Harsin, the two-time defending Sun Belt Conference champions open their 2013 season Aug. 31 against in-state foe UAPB at Liberty Bank Stadium in Jonesboro. The Red Wolves will play their season opener at home for the first time since 2009 and just the third time since 1996. Dating back to the 2005 campaign, A-State has won its last nine home openers played in Jonesboro.
The Red Wolves' game against the Lions will also mark the second time over the last three seasons they have played an in-state opponent after also catching UCA at home in 2011.
The week following the UAPB game, Arkansas State faces former head coach Gus Malzahn and the Auburn Tigers. In 2012, Malzahn helped lead the Red Wolves to a 10-2 regular-season record and its second consecutive Sun Belt Conference championship before accepting the head coaching position at Auburn.
A-State will face Auburn at Jordan-Hare Stadium for the third time over a seven-year span, also catching the Tigers in 2006 and as recently as 2010. Along with the Missouri contest, Auburn will give the Red Wolves two SEC opponents on their schedule in the same season for the ninth time in school history (2004, 2001, 1998, 1993, 1986, 1985, 1982, 1958). Auburn finished the 2012 campaign with a 3-9 record, while Missouri posted a 5-7 mark on the year.
ASU will wrap up a two-game home-and-home series with Memphis two weeks later at Liberty Bowl Memorial Stadium on Sept. 21. Arkansas State has played Memphis more than any other opponent in school history, and the 2013 game will mark the 58th all-time meeting between the two schools since 1914. The Tigers lead the all-time series 28-23-5, but the Red Wolves have won the past two meetings and four of the last five.
The past two games were played in Jonesboro with ASU defeating Memphis 33-28 in 2012 and 47-3 in 2011. ASU's last road victory against Memphis came in 2006 when former quarterback Corey Leonard ended the game on a Hail Mary pass to Patrick Higgins for a 35-31 win.
The Red Wolves final non-conference game will be played Oct. 12 when they host Idaho at Liberty Bank Stadium. A-State and Idaho have played eight times dating back to 1975, including two games as Big West Conference opponents in 1999 and 2000 and four as Sun Belt foes from 2001-04. The overall series is tied 4-4, but A-State holds a 3-2 advantage in games played in Jonesboro.
Arkansas State's 2013 campaign will mark the first time since 2008 it has played at least five non-conference games in a single season. The Red Wolves will enter the season on an eight-game winning streak, which is tied for the second longest in the nation with Stanford and behind only Ohio State.
2013 ASU FOOTBALL NON-CONFERENCE SCHEDULE
DATE: OPPONENT (LOCATION)
AUG. 31: ARKANSAS-PINE BLUFF (JONESBORO)
Sept. 7: at Auburn (Auburn, Ala.)
Sept. 21: at Memphis (Memphis, Tenn.)
Sept. 28: at Missouri (Columbia, Mo.)
OCT. 12: IDAHO (JONESBORO)
"