ASU signs five JUCOs to play in 2011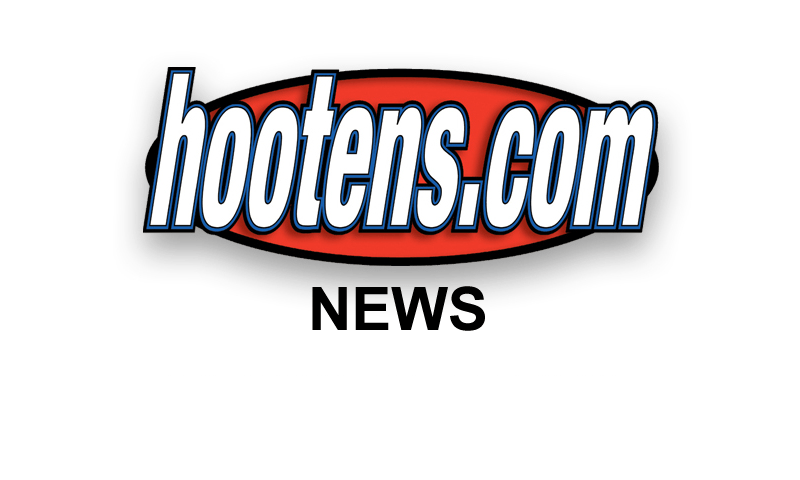 JONESBORO (1/19/11) - Arkansas State head football coach Hugh Freeze has announced that junior college standouts Don Jones, Anthony Kincy, Garrett Langthorp, James Williams and Ronnell Wright have signed to play with the Red Wolves in 2011.
The five players are the first to sign with the Red Wolves under Freeze, who was named A-State's new head coach coach in December. Langthorp and Williams are offensive lineman, while Wright is a defensive lineman, Kincy a tight end and Jones a running back.
The 6-3, 288-pound Langthorp was named a Second Team All-Southwest Junior College Football Conference selection as an offensive lineman and also earned honorable mention recognition as a deep snapper after helping lead Blinn (Texas) College to a No. 10 ranking in the final 2010 NJCAA poll. Blinn finished the season with an 8-3 record after picking up a 31-27 victory over Arizona Western College in the C.H.A.M.P.S. Heart of Texas Bowl. Langthorp was also a part of Blinn's 2009 national championship team.
The Conroe, Texas, native was a four-year letterman from 2005-08 at Oak Ridge High School, earning second team all-district recognition as a senior. Langthorp was also named honorable mention academic all-state as a senior. In addition to football, he was a member of Oak Ridge's track and field and powerlifting teams. ?Langthorp, a two-star recruit by Rivals.com, will have two years of eligibility remaining at Arkansas State.
Williams, who stands 6-6 and weighs 318 pounds, played offensive tackle for Arizona Western College the past two years, helping lead the Matadors to back-to-back Western States Football League championships. He was part of Arizona Western's 2010 team that posted a 10-2 record and finished the year ranked No. 9 in the final NJCAA?poll. Williams was a contributor on the offensive line that paved the way for over 5,000 yards of total offense last season.
The Tennessee native was a two-year starter at left tackle at Smyrna High School, earning all-region honors as both a junior and senior and all-state recognition his last season. He helped lead Smyrna to a 13-2 record and the school's first ever state championship during his senior campaign. Williams, who had perfect attendance throughout high school, also threw the shot put and discus at Smyrna.
A 6-2, 285-pound defensive tackle, Wright is a Rivals.com three-star recruit that just completed his sophomore season at Butte College in 2010. Wright posted 28 tackles, three sacks and 7.5 tackles for loss as a sophomore while helping lead the Roadrunners to a 9-2 record and ASBG?Bowl championship. Wright will have two years of eligibility left at Arkansas State.
Prior to signing with Butte College, the Georgia native was a first team all-conference selection as a defensive tackle on the Savannah High School football team. He was also named a second team all-conference offensive lineman and named his team's "Best Defensive?Player."
Also out of Butte College, Kincy was a first-team All-California and All-NorCal Conference selection. The 6-0, 232-pound tight end averaged 24.9 yards on 11 receptions last season with the Roadrunners. He originally signed with Jacksonville State after completing his prep career at Gibbs Senior High School in St. Petersburg, Fla. Kincy is a two-star recruit by Rivals.com, and will have two years of eligibility remaining at Arkansas State.
While playing at Gibbs, Kincy was named to the all-city academic football team and received his high school's "Gladiator Award."
Jones, a two-star recruit by Rivals.com, took a redshirt season in 2008 and played running back for the Red?Wolves in 2009 before transferring to Mississippi Gulf Coast Community College for the 2010 season. Jones played safety last season for the Bulldogs, recording 39 tackles and three tackles for loss in seven games played. The Bulldogs finished No. 3 in the final NJCAA poll with a 10-2 record.
While with the Red Wolves, Jones rushed for 149 yards and two touchdowns on 24 attempts. He also recorded 12 receptions for 146 yards and another touchdown.
The Town Creek, Ala., native played both running back and defensive back at Hazelwood High School before originally signing with A-State in 2008. The state track and field champion in the 100, 200 and 400-meter events, Jones rushed for 1,853 yards and 22 touchdowns his senior campaign. Jones will have two years of eligibility remaining at Arkansas State.
"