Memories: best & worst of this year's Bowl games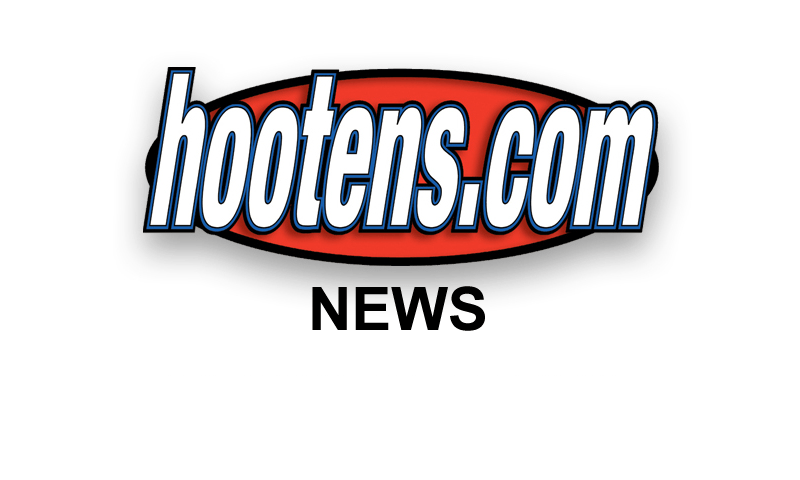 Presenting the 2010-11 Short Rutts College Football Bowl Game Awards.....Best moments: TCU finishes a perfect 13-0 season in dramatic fashion at the Rose Bowl, Auburn and Oregon close a mostly dull bowl season with a thriller in the BCS Championship Game, coaches URBAN MEYER of Florida and RALPH FRIEDGEN of Maryland go out in victory and style, Stanford quarterback ANDREW LUCK's spectacular second half in the Orange Bowl is followed by his announcement of his intention to stay in school, a stellar
UA running backs coach and recruiting
coordinator Tim Horton.
comeback by Arkansas creates a heart-stopper in the Sugar Bowl, college football comes to the Bronx as Kansas State plays Syracuse at Yankee Stadium and the enthusiasm and gratitude shown by interim coaches TOM MATUKEWICZ of Northern Illinois and LANCE GUIDRY of Miami of Ohio as they lead their teams to wins....Worst single moment: Race car driver DANICA PATRICK, a national spokesperson for the Internet site sponsoring the godaddy.com Bowl, stands in the cold at a half-empty Ladd Peeples Stadium in Mobile and tries to tell the ESPN audience, "The atmosphere here is so exciting it reminds me of being at the Indianapolis 500." Worst multiple moments: Thirteen games are decided by twenty or more points....Unsung Heroes: Workers successfully remove ten inches of standing water from the playing surface of San Diego's Qualcomm Stadium in the 24 hours prior to the Poinsettia Bowl while others labor around the clock for four days to remove over a foot of snow from Yankee Stadium in time for the Pinstripe Bowl....Best coin toss: Prior to doing the honors at the Rose Bowl, cooking expert and Tournament of Roses Grand Marshal PAULA DEEN tells captains from Wisconsin and TCU, "Good luck, guys. I'm not used to flipping something without my skillet, but I'm going to give it my best shot."....Best Team Rules: Prior to Notre Dame and Miami of Florida renewing their "Catholics vs. Convicts" rivalry from the 1980s in the Sun Bowl, players from both teams are barred from going to Mexico during their time in El Paso. In the long run, Hurricane players probably would have been more comfortable dealing with the street violence in Juarez than they appeared to be in trying to deal with the Fighting Irish as Notre Dame rolled to a 27-3 halftime lead and won, 33-17....Biggest play: With the BCS Championship Game tied 19-19 late in the fourth quarter, Auburn running back MICHAEL DYER (LR Christian) appears to have been tackled by Oregon's EDDIE PLEASANT before Dyer breaks free on a 37-yard run. Video reviews show Dyer's knee did not touch the ground, and three plays later Auburn's WES BYRUM kicks a 19-yard field goal with no time remaining to give the Tigers the national championship. Runner-up: TCU linebacker TANK CARDER finds himself between Wisconsin quarterback SCOTT TOLZIENJACOB PEDERSEN and knocks down a two-point conversion pass attempt with two minutes left to wrap up the Horned Frogs' 21-19 win in the Rose Bowl. Runner-up: Trailing Toledo 32-31 with 50 seconds left and facing fourth-and-17 on their own 41-yard line, Florida International quarterback WESLEY CARROLL hits a wide-open JACOB YOUNGER, he laterals to fellow receiver T.Y. HILTON and the Golden Panthers earn the first down by inches. Two plays later, JACK GRIFFIN boots a 34-yard field goal to give FIU--playing in its first bowl and in only its ninth season of having a football program--a 34-32 win in the Little Caesars Bowl....Boise State wide receiver AUSTIN PETTIS is declared The Master of Multitask after a unique play in the Las Vegas Bowl. He takes off on an end-around, pulls up and throws a pass that is batted in the air by Utah linebacker BRANDON BURTON which Pettis catches and advances for a six-yard gain, thus making him the only player during the bowl season to complete a pass to himself.....Football Meets Volleyball Hot Potato Trophy: Miami of Ohio quarterback AUSTIN BOUCHER attempts an outlet pass that is deflected into the air by Middle Tennessee State defensive lineman DWIGHT SMITH before bouncing off the hands of Blue Raider linebacker DARIN DAVIS, bouncing again off the hands of MTSU defensive back JEREMY KELLUM before safety KEVIN BROWN knocks it in the air again and finally hangs on for an interception....Lost and Found Award: Perhaps with a premonition that still another dull game was about to unfold, the live falcon serving as Air Force's mascot flies away to parts unknown just before kickoff at the Independence Bowl. Its handlers use a tracking device to find it perched on top of a parking garage in downtown Shreveport and return it to Independence Stadium in time to see the end of Air Force's 14-7 win over Georgia Tech....The Bumbling Boot Trophy goes to Hawaii punter ALEX DUNNACHIE for a kick from his own end zone that went into the Aloha Stadium stands in the first quarter of the Hawaii Bowl. It officially traveled eight yards and reflected the Rainbow Warriors' embarrassing 62-35 loss in their home stadium to Tulsa....Dean of Defense: Notre Dame defensive back HARRISON SMITH intercepts three passes in the second quarter of the Sun Bowl....Best halftime moment: Several families of soldiers serving in Iraq are surprised when their loved ones show up on the field unannounced at intermission of the BCS Championship. Worst halftime moments: The O'Jays show their age at the Liberty Bowl....Dumb Decision Demerit: Texas Tech coach TOMMY TUBERVILLE chooses to try an onside kick with a 21-point lead over Northwestern in the third quarter of the TicketCity Bowl. The Wildcats recover and mount a comeback that makes things interesting before the Red Raiders hang on to win, 45-38. Even Dumber Decision Demerit: With Missouri holding a 24-20 lead over Iowa with 5:32 left in the fourth quarter of the Insight Bowl, Tigers quarterback BLAINE GABBERT throws a pass directly into the hands of Hawkeyes cornerback MICAH HYDE. He returns it 72 yards for a touchdown and Iowa wins, 27-24.
Ryan Mallett's final pass as a
Hog was an interception.
Totally Exasperating Play Award: With Arkansas trailing Ohio State 31-26 and 1:13 left in the Sugar Bowl, COLTON MILES-NASH of the Razorbacks blocks a Buckeye punt at the OSU 28-yard line, but with clear sailing to the end zone, JULIAN HORTON of the Hogs falls on the ball at the 16-yard line rather than picking it up and easily scoring. Two plays later, Buckeyes defensive end SOLOMAN THOMAS intercepts a pass by Arkansas quarterback RYAN MALLETT and Ohio State wins....The Hands of Stone Trophy is timidly handed to Georgia Tech kick returner DANIEL McKAYHAN for fumbling away two consecutive punts in the Independence Bowl, the second leading to Air Force's winning touchdown....The Outstanding Impromptu Use Of My Head Award goes to Washington defensive back ADAM LONG. Attempting to rally Nebraska late in the fourth quarter of the Holiday Bowl, Cornhuskers quarterback CODY GREEN heaves a fourth down pass toward wide receiver BRANDON KINNIE. With Long's back to the play, the pass bounces off his head, falls incomplete and wraps up a 19-7 win for Washington, thus avenging a 56-21 loss suffered to the Huskers in September....Pink Slip Certificate: With his job on the line in the Gator Bowl, the fate of Michigan coach RICH RODRIGUEZ is signed and sealed as the Wolverines are blown out 52-14 by Mississippi State. Michigan athletic director DAVE BRANDON delivered it to Rodriguez three days later....Yogi Berra Award: Players, coaches and fans of Tennessee and North Carolina will also attest "It ain't over 'til it's over." Volunteer players, coaches and supporters swarmed the field celebrating what they thought was a 20-17 win in the Music City Bowl, but video reviews showed Tennessee had too many men on the field during the final play of regulation, giving North Carolina kicker CASEY BARTH an opportunity to send things into overtime with a 39-yard field goal. He converts, the teams trade touchdowns in overtime and Barth kicks a 23-yard field goal in the second overtime to give the Tar Heels their first bowl win since 2001....Yogi Berra Award runner-up: It was "deja vu all over again" for junior Baylor running back TERRANCE GANAWAY. He played in his second Texas Bowl as the Bears lost to Illinois after also seeing action in the 2007 edition of the game for the University of Houston as the Cougars fell to TCU....Media Misinformation Medal: Apparently getting the new TicketCity Bowl played at the Cotton Bowl stadium and the Cotton Bowl game now played at Arlington's Cowboys Stadium mixed up, an ESPN studio host tells her audience after Texas Tech's win, "The Texas Tech Red Raiders finally won the Cotton Bowl today after having lost it four times.".....The Ellerson Family Honorary Trooper Medal goes to Army head coach RICH ELLERSON, at least for now. Following the Black Knights' 16-14 win over SMU in the Armed Forces Bowl in the Mustangs' home stadium, Ellerson, who has no military background, praises his seniors before being asked by an ESPN announcer what it means that his father and two brothers are West Point graduates. He answers, "It means I better not screw up."....The Last Word: The aforementioned Matukewicz, a longtime college assistant coach, served as a head coach for the first time in his career after previous coach JERRY KILL and both of his coordinators bolted Northern Illinois prior to the Humanitarian Bowl to take the same jobs at Minnesota. After the Huskies blew out Fresno State, Matukewicz spoke for college football junkies near and far in stating, "Everybody talks about there being too many bowl games, but you can't put a price on the experience these kids have enjoyed. Someday they will be 98 years old and trying to tell their wives about what they once did in the Humanitarian Bowl."

"