N. Illinois rallies, ends ASU's historic season at GoDaddy.com Bowl, 38-20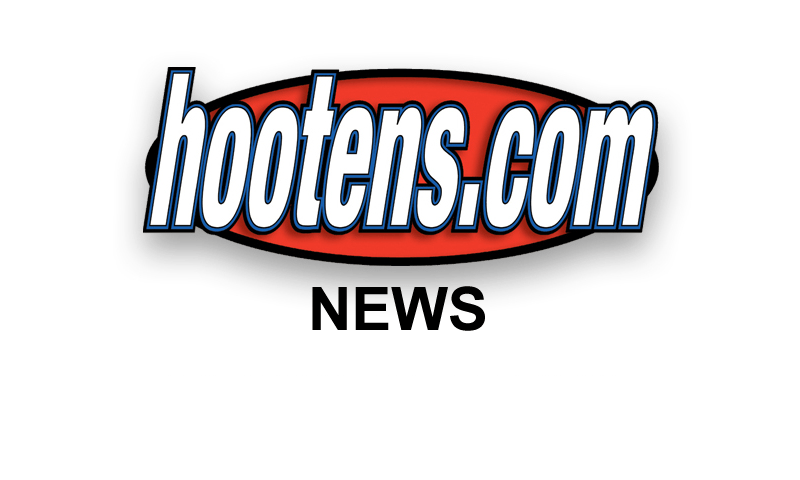 MOBILE, Ala. - Arkansas State (10-3) jumped out to an early 13-0 lead Sunday night in the GoDaddy.com Bowl, but Northern Illinois (11-3) countered with 31 unanswered points and defeated the Red Wolves 38-20 in front of an ASU-partisan crowd of 38,734 at Ladd-Peebles Stadium.
Taylor Stockemer had
a career night at the
GoDaddy.com Bowl.
The loss snapped a nine-game win streak for the Red Wolves and was ASU's first setback since Sept. 17.

Junior wide receiver Taylor Stockemer put up career-best numbers to lead the Red Wolves' offense, finishing with 11 catches for 185 yards and a touchdown. Stockemer's numbers also set a new school record for receptions and yardage in a post-season game.

Junior quarterback Ryan Aplin completed 30-of-58 passes for 353 yards and a touchdown, while senior defensive end Brandon Joiner recorded his 13th sack of the season to tie the Sun Belt Conference single-season record. Joiner finished with a team-high eight tackles, three tackles-for-loss and one pass breakup.

"We played a very good football team tonight," ASU interim head coach David Gunn said. "We knew going into the game of their scoring capability, and that we couldn't afford to dig a hole for ourselves. We got off to a great start. A couple of those field goals could have been touchdowns and that could have been even better."

"Our kids came ready to play and I am proud of them," Gunn said. "Many things have transpired over the last 30 days, but these young men have shown great resolve over that period of time and we are certainly pleased with the accomplishments that have taken place this year."

The Red Wolves wasted no time in getting on the board, using a 32-yard field goal from Brian Davis to take a 3-0 lead on the game's first possession. The field goal wrapped up an eight-play, 30 yard drive that was set up when freshman Andrew Tryon returned the opening kickoff 50 yards to the Husky 45.

A 36-yard field goal on the Red Wolves' second possession made it 6-0 with 7:44 remaining in the opening quarter and less than three minutes later, Arkansas State cashed in for the game's first touchdown and a 13-0 advantage. Aplin hooked up with wideout Stockemer for a 36-yard catch-and-run to the NIU two to set up the touchdown, then kept up the middle on the next play to reach the end zone.

Northern Illinois answered with an 11-play, 77-yard drive on its next possession, getting the score when quarterback Chandler Harnish passed complete to wide receiver Perez Ashford for a 9-yard touchdown.

The Huskies grabbed a 14-13 lead when backup quarterback Jordan Lynch wrapped up a 78-yard drive with a 3-yard touchdown run with 4:49 left in the half, and following an ASU turnover at its own 43, NIU made it 21-13 when tailback Jamal Womble scored from a yard out on the final play of the firsthalf.

A 43-yard touchdown pass from Harnish to wide receiver Martel Moore early in the third extended the Huskies' lead to 28-13, and Northern Illinois made it 31-13 with 13:34 remaining in the game when kicker Matthew Sims knocked through a 22-yard field goal.

The Red Wolves cut the NIU advantage to 31-20 with 11:21 remaining when Stockemer out-jumped a pair of Husky defenders in the end zone to gather in a 16-yard touchdown pass from Aplin, but Northern Illinois prevented any further rally when defensive back Dechane Durante returned an interception 36 yards for a touchdown with 8:19 to play to set the final at 38-20.

In addition to the offensive numbers put up by Aplin and Stockemer, wideouts Carlos McCants and Earl Lucas each posted five receptions and senior running back Derek Lawson led the Red Wolves on the ground with 32 yards. Defensive backs Kelcie McCray and Don Jones joined Joiner with eight stops, with each registering a tackle-for-loss. Tryon returned four kickoffs for 114 yards.

Wide receiver Martel Moore led NIU with eight catches for 224 yards and a touchdown, while Harnish completed 18-of-36 passes for 274 yards and two touchdowns.

ARKANSAS STATE POSTGAME NOTES
vs. NORTHERN ILLINOIS, JAN. 8, 2012

TEAM:
* Arkansas State team captains were seniors Tom Castilaw (C), Demario Davis (LB) and Kelcie McCray (C) and junior Ryan Aplin (QB).
* Arkansas State had its 9-game winning streak snapped, but still finished the season with a 10-3 record.
* The Red Wolves' 10 victories tie the fourth most in school history.

OFFENSE:
* Jr. WR Taylor Stockemer broke the school record for receptions and receiving yards in a postseason game with personal career high totals for each. Stockemer's 11 receptions tied the third most in school history and his 185 receiving yards were the fifth most.
* Sr. WR Dwayne Frampton finished his ASU career with a catch in every game (25).
* Jr. QB Ryan Aplin broke the school record for completions, passing attempts and passing yards in a postseason game.
* ASU finished with over 300 yards of total offense for the 12th time this season.

DEFENSE:
* Sr. DE Brandon Joiner tied the Sun Belt Conference record for sacks in a season (13). Joiner tied his career high for tackles (8).
* Jr. CB Chaz Scales recorded his career interception.
* ASU posted one interception to give it 19 on the year and tie the fourth most in Sun Belt history.
* The ASU defense posted a season-high 11 tackles for loss.

SPECIAL TEAMS:
* So. K Brian Davis tied the school record for field goals made in a postseason game.
* R-Fr. Andrew Tryon's 50 yard kickoff return tied the school record for longest in a postseason game.





"