Hogs: Bielema to keep recruiting Florida w/out departing Shannon; signs good for Philon's return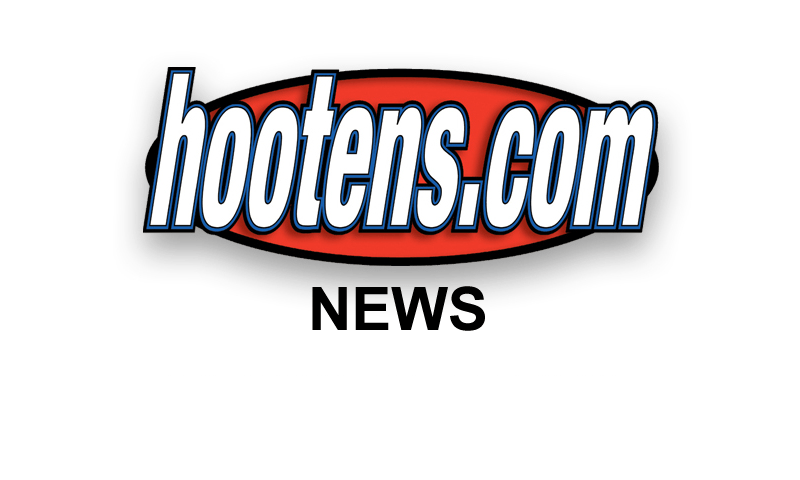 Hog HC Bret Bielema hopeful
DT Darius Philon returns for '15.

FAYETTEVILLE - On the same Monday that Arkansas linebackers coach/associate head coach Randy Shannon was officially hired by Florida as its co-defensive coordinator/associate head coach/linebackers coach, Arkansas head coach Bret Bielema disclosed that his defensive coordinator, Robb Smith, received a contract extension and raise.

Bielema addressed media Monday for his annual season wrap-up press conference.

In his second Arkansas season, Bielema saw the Razorbacks improve from 3-9 overall/0-8 in the SEC to 7-6, 2-6 for 2014 completing their season with a 31-7 rout of Texas at the Advocare Texas Bowl.

First-year coordinator Smith's defense played a big role in the improvement with 17-0 and 30-0 shutouts of nationally ranked SEC West rivals LSU (then 17th) and Ole Miss (then No. 8) while holding Texas to a touchdown. The Razorbacks, abysmal defensively in 2013, ranked 10th nationally for 2014 both in total defense and scoring defense, according to NCAA statistics.

"We jumped him up a little bit," Bielema said of Smith. "You know, he was a guy that I was very excited to get for the price, but I approached (AD) Jeff Long (about a raise) after the first bye week. Jeff was very, very proactive and got us to the point where we are. We took care of every one of our assistants that I expressed an interest to do so. Everyone of those guys is staying put."

Bielema wanted to keep Shannon, the former head coach at the University of Miami and a Florida native with great recruiting ties to South Florida and the Southeast. Shannon coached Arkansas graduating senior first-team All-SEC linebacker Martrell Spaight, but Bielema said original 2013 staffer Shannon was not under the SEC no-compete clause in his contract that Bielema's 2014 added assistants (Smith, defensive backfield coach Clay Jennings, defensive line coach Rory Segrest and now Bielema himself) have signed.

"You know Randy has a great reputation in the state of Florida, especially as a recruiter and a long-standing history as a football coach at Miami," Bielema said. "Enjoyed our two years with him. A lot of fun to be around and a really really good guy. He had an opportunity to take what he felt was a better opportunity with Florida in the other division in the path of his career and success. Wish him all the best."

Shannon and former defensive line coach Charlie Partridge, who came to Arkansas from Wisconsin with Bielema and left after one year to become head coach at Florida Atlantic, were the Florida natives instrumental in recruiting two-time 1,000-yard rusher Alex Collins and two-year starting offensive guard Denver Kirkland from the Miami area.

Bielema insists the staff will recruit in Florida just as hard without them.

"The driving force for us being in Florida is me," Bielema said. "I don't mean that as me doing the work. I mean that is why we go down there."

Bielema said he started recruiting in Florida as a linebackers coach at Iowa and continued recruiting in Florida as a defensive coordinator at Kansas State and Wisconsin before recruiting the Sunshine State for nine years as a head coach.

"So now Clay and myself and Robb will take over the area that Randy just vacated," Bielema said. "Then, depending on who I hire will be someone who I transition into south Florida next year."

Bielema said he looks for a "dynamic" coach to succeed Shannon.

"I think it would be beneficial for us and the path I am going down to find a great linebacker coach that can fit in our system that can recruit the state of Florida," Bielema said. "That would be ideal, but I really want to find a dynamic fit for what our defense needs. Robb has coached both linebackers and DBs, so we'll look for the best fit for that in that regard."

Bielema starts the off-season with the same offensive coaches, coordinator/quarterbacks coach Jim Chaney, line coach Sam Pittman, running backs coach Joel Thomas, receivers coach Michael Smith and tight ends coach Barry Lunney Jr., from his 2013 staff.

Regarding personnel, Bielema was asked about the status of senior-to-be safety Rohan Gaines, under December disciplinary suspension and not traveling to the Texas Bowl, and junior-to-be and second-team All-SEC defensive tackle Darius Philon, whoi is mulling whether to declare for the NFL draft.

Gaines is "reinstated to hit the ground running full go," when the UA begins spring semester classes next week, Bielema said.

"I had a great conversation Rohan and his dad, and a comment from his dad that will give light to what I think Ro can accomplish here in the next year," Bielema said.

If he returns, Philon should lead the 2015 defensive front as graduating second-team All-SEC senior defensive end co-captain Trey Flowers did in 2014, Bielema said.

Bielema said at Philon's hometown, Mobile, Ala., he recently met with Philon, and Philon's father once.

"Obviously the deadline is the 15th and it's been very, very positive," Bielema said.




"