Hogs crush K-State 45-23 in Liberty Bowl; Bielema to meet w/Collins, Henry & Kirkland about pro pospects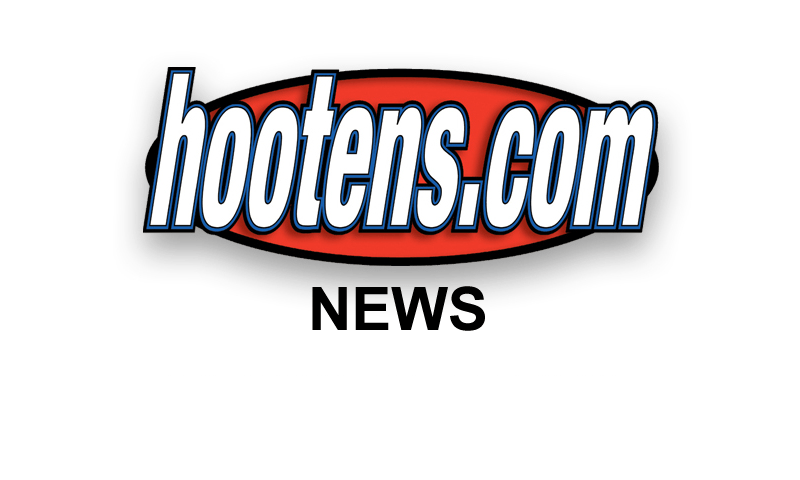 MEMPHIS - Senior quarterback Brandon Allen made his last Razorbacks game a great one.
And if Saturday's 45-23 Liberty Bowl victory over Kansas State in front of 61,136 marked Alex Collins' last Razorbacks game, the junior running back played a great one, too.
In fact, Collins, pondering this week whether to turn pro, was the game's most valuable player after rushing 23 times for 185 yards three touchdowns. Collins' 68-yard kickoff return set up a 13-yard TD end around run by receiver Jared Cornelius.
"I don't like taking credit for anything" Collins said. "because without 10 other guys I wouldn't be able to do anything. Brandon does a great job motivating us and getting us ready to go. The offensive line did a great job of blocking and the tight ends as well."
The victory completes an 8-5 Arkansas season and makes fourth-year Arkansas coach Bret Bielema, whose Razorbacks routed Texas in the 2014 Texas Bowl, the first Arkansas coach to win back to back bowl games.
"From the time of the bowl announcement, our guys focused on what we needed to do," Bielema said.
The Wildcats of the Big 12, coached by Hall of Fame coach Bill Snyder, finish 6-7.
"Alex is playing the best football of his career," said Bielema, who will meet this week with Collins, tight end Hunter Henry and offensive tackle Denver Kirkland about the juniors' pro prespects. "He has a decision to make. If he returns, he will be a Heisman candidate with the chance to be Arkansas' first to rush 1,000 yards for four years."
Allen could have earned MVP after shrugging off the game's first series interception that set up K-State's 7-0 lead to complete 20 of 26 passes for 315 yards and a TD.
Allen and All-America tight end Hunter Henry connected on the game's most pivotal play, a 43-yard fourth-quarter pass on third and 13 with Kansas State trailing 31-23. The next play Collins, carrying a K-State pile the last five yards, ran a 14-yard TD for a 38-23 lead with 11:57 left.
The Allen-to-Henry play "was a really big swing in momentum," Bielema said. "He and Hunter have cooked up a lot of special plays, and this was one."
"We were able to run the tunnel screen earlier and that set it up perfectly," said Allen, who did take a hit delivering the pass. "I double clutched but Hunter still made a huge play to turn things around."
Junior running back Kody Walker added Arkansas' final TD on a 10-yard run with 4:46 left.
"We cut it to four (after trailing 24-13 at half), and the wheels came off," Kansas State coach Bill Snyder said. "We have played a lot of good talented teams this year, and Arkansas is one of them. They didn't do anything we hadn't seen offensively or defensively. They just did it well."
Reeling at the game's start from a 10-yard untouched TD run by K-State fullback Winston Dimel, the Razorback defense reeled again when Dimel was alone in busted coverage to catch a 48-yard TD pass from K-State quarterback Kody Cook.
It would be K-State's last touchdown.
"Our defense didn't point fingers," said sophomore safety Josh Liddell, Arkansas' defensive MVP (five tackles and a pass breakup). "After that play we just talked about what it takes to fix it and came together."
Cook, a wide receiver most of the season until starting quarterback Joe Hubener was injured, started this game on merit, Snyder said, and completed 12 of 24 for 163 yards and a TD without a turnover.
Hubener did play late in the fourth quarter and committed K-State's lone turnover, an interception to backup freshman Arkansas cornerback Ryan Pulley.
Arkansas apparently needed to throw an interception and its defense allow a quick TD for its game-opening wake up call.
For after Allen's third consecutive short pass was picked off by K-State defensive back Elijah Lee at the Arkansas 27, Cook completed a 14-yard second down pass followed by Dimel running untouched for a 10-yard TD, the Razorbacks proceeded to dominate the 24-13 first half.
Allen completed 20-, 19- and 9-yard passes to Drew Morgan, Henry and Jared Cornelius before Collins bolted for a 22-yard TD.

Hindered by three first-half illegal procedures on right offensive tackle Matt Kleinsorge, the Wildcats' remaining first-half scores were 36- and 21-yard field goals by Matthew McCrane.
The first gave the Wildcats' their last first-half lead 10-7 with 3:50 in the first quarter. The last with 21 seconds left, finished the halftime scoring at 24-13 though a Collins 21-yard run, and Allen's 26-yard pass to Cornelius gave Arkansas a shot to score that K-State defensive end Marquel Bryant blunted blocking Cole Hedlund's 46-yard field goal.
Hedlund kicked a 26-yard field goal with 2:08 left in the half and was three of three on PATs.
Collins and Cornelius teamed for Arkansas' second TD drive. Collins started it with a 68-yard kick return. Cornelius finished it running an end around for a 13-yard TD with 2:22 left in the second quarter.
Allen completed 13- and 20-yard passes to tight ends Henry and Jeremy Sprinkle before Collins' second TD of the first half, a 13-yard run with 13:05 left in the second quarter.
Before Hedlund's field goal, it appeared Arkansas might have a first down when Dominique Reed, hit at the K-State 9, fumbled which was recovered by Arkansas offensive guard Frank Ragnow at the Wildcat 6. However, Reed was ruled down at the 9 for a fourth and two and the Hedlund field goal.
Of infinite more concern to Arkansas, Reed, the junior receiver from Camden Fairview, was injured and borne off on a stretcher.
While likely out with a concussion since Reed was "knocked out," Bielema said, Reed after medical examinations was sufficiently recovered to be back with the team in the locker room by the game's end.
Because of nationally leading K-State kick returner Morgan Burns, who popped 32- and 41-yard returns when he could get to the bouncing squibbers that Lane Saling kicked off intentionally, the Razorbacks defense had to contend with the Wildcats having favorable field position after each Arkansas score.
It was nothing that Collins and Allen couldn't and didn't change.
"