Cotton Bowl preview: shootout likely for No. 8 K-State vs. No. 6 Arkansas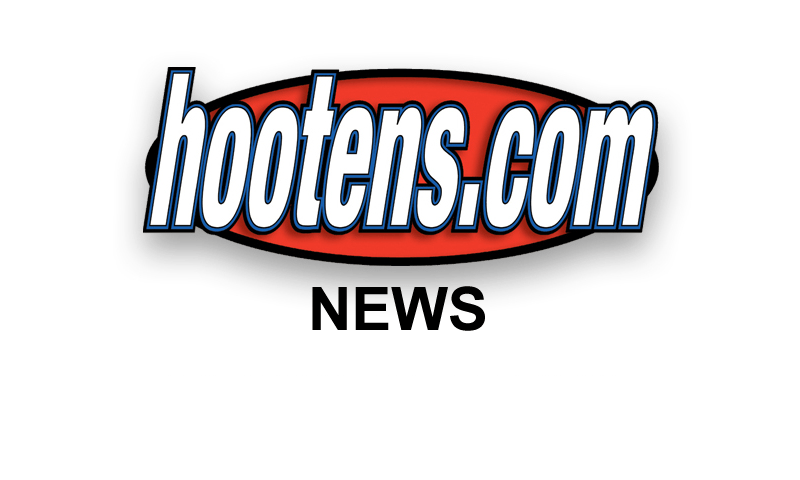 FAYETTEVILLE - What the Kansas State offense does best, Arkansas has defended the worst, and vice-versa.
That's why predictions for a high-scoring Cotton Bowl abound when the BCS No. 6 Razorbacks (10-2 of the SEC) and the BCS No. 8 Wildcats (10-2 of the Big 12) clash Friday night in Arlington, Texas.
Coach Bill Snyder's Wildcats hit Dallas with a big, running quarterback.
That's not good for the Razorbacks whose 10-win Sugar Bowl team was run over last year by two run-pass quarterbacks, 2010 Heisman Trophy winner Cam Newton of Auburn and in the Sugar by Ohio State's Terrelle Pryor. The Hogs were hardly alone being unable to collar Newton and Pryor, but they couldn't nonetheless.
In this year's regular-season finale, a 41-17 loss at top-ranked LSU, big LSU run-pass quarterback Jordan Jefferson popped a 48-yard touchdown run and completed 18-of-29 passes for 209 yards and a touchdown.
Although Arkansas rallied to win both games, run-pass quarterbacks Ryan Tannehill of Texas A&M and Jordan Rodgers of Vanderbilt gashed the Hogs. Rodgers is more advertised a passer than a runner but he netted two rushing touchdowns among 18 carries for 66 yards. Tannehill netted 56 yards on a mere 5 carries.
K-State junior quarterback Collin Klein, so good that the AP All-Big 12 voters found a first-team spot for him as All-Purpose player because Baylor's Heisman Trophy winner Robert Griffin III obviously warranted first team, is fast and especially powerful. The 6-5, 226-pounder led the Wildcats with 1,099 yards rushing and 26 rushing touchdowns.
Klein's running enhances his ability to throw the surprise play-action pass for an efficient 145 of 251 for 1,745 yards and 12 touchdowns with just five interceptions.
Arkansas outside linebacker Ross Rasner (6-0, 209) says the defense needs to approach Klein like a running back rather than the typical scrambling quarterback.
I think he is more of a power runner up the middle," Rasner said. "We are going to have to stack the box and have enough guys in there to stop him. They are going to have a little read option with the dive but we have got to make sure we stay sound on the play-action pass, too."
It's easy to get sucked into not reacting to play-action passes because the Wildcats are so ground-oriented with Klein and tailback John Hubert, 188 carries for 933 yards, running behind a line with three starters voted either first-team or second-team All-Big 12.
New Arkansas defensive coordinator Paul Haynes, signed on in December out of Ohio State, was told to call a defense that will stop the run and not give up the big play.
That's a doubly tough mission vs. Klein and K-State.
However, there is more pressure on KIein to make the big play because after nine games, injury ended the season of Tyler Lockett. Lockett was the team's second-leading receiver when injured and ranked No. 2 in the country in kick return average (35.2), including kick return touchdowns against Texas Tech and Kansas.
Meanwhile, Arkansas' offense could make K-State cringe. Allowing 281 completions on 447 passes for 3,207 yards and 24 touchdowns in 12 games, K-State faces an Arkansas offense led by first-team All-SEC quarterback Tyler Wilson, first-team All-SEC receiver Jarius Wright and first-team All-SEC All-Purpose punt returner/receiver Joe Adams. Arkansas passed for a minimum 207 yards against LSU and a maximum 510 against Texas A&M. In 12 games, Arkansas completed 279 of 440 for 3,693 yards for 24 touchdowns with 7 interceptions.
And even with 2010 1,300-yard rusher Knile Davis out for the season with a fractured ankle, the Razorbacks still averaged 4.3 yards per carry led by tailback Dennis Johnson averaging 6.3.
That's a load besetting the Wildcats' ordinary appearing defense that must be better than its stats.
If not, then it's entire secondary led by cornerback Nigel Malone, seven interceptions, would not have made somebody's first or second All-Big 12 teams, and middle linebacker Arthur Brown regarded among the best in the country.
Both teams are known for the biggest playmakers on offense, but both have big playmakers on defense. Both wouldn't be 10-2 if they didn't.
"