Hogs: Favored Hogs focused for resilient Wildcats; kickoff 2:20 p.m. on ESPN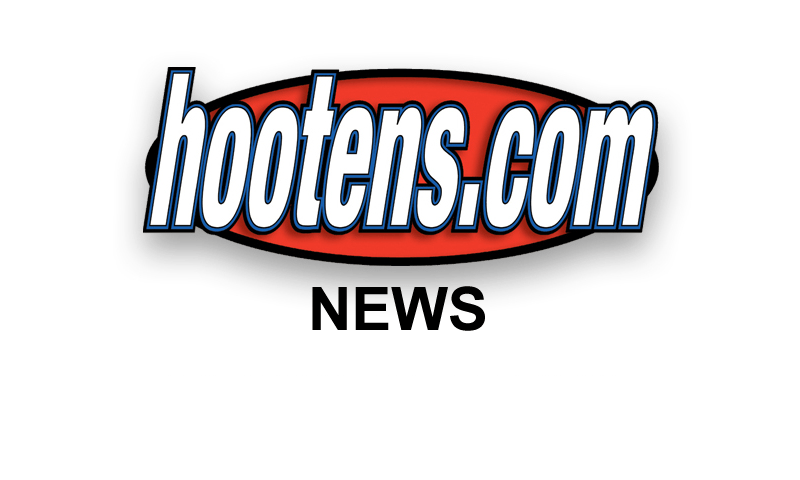 MEMPHIS - If Arkansas plays overconfidently in today's Liberty Bowl against Kansas State, it could blame the oddsmakers, but Coach Bret Bielema likely would be blaming himself.
Since the Arkansas (7-5 from the SEC) vs. Kansas State (6-6 from the Big 12) was announced Las Vegas oddsmakers have favored the Hogs from 11 to 13 points.
Looking at both teams on paper, the oddsmakers seem about right. However as the 2002 and 2003 co-defensive coordinator for Coach Bill Snyder at K-State, Bielema knows well measuring the Wildcats on paper often isn't the measure of results. He has imparted that to his Razorbacks ever since the Dec. 6 Liberty Bowl announcement. It was that night Bielema and receivers coach Michael Smith, a former K-State receiver and and assistant, flew to New York to attend the amazing 76-year-old Snyder's induction into the College Football Hall of Fame.
The Razorbacks have repeated Bielema's message.
"We have an opportunity here to go out and showcase what we can do," junior offensive tackle Dan Skipper says. "But at the same time, Coach Snyder has made a living beating teams that people didn't think they could beat. They get guys who are just tough, hardworking kids and they go in there and don't stand down anybody. They put up a fight no matter who you are."

The Wildcats respect the Razorbacks. Arkansas winning five of its last six after a 2-4 start to finish 7-5 including 5-3 in the SEC triggers K-State's radar.
"Our challenge that we have right now is that Arkansas is the hottest team in the SEC" K-State co-offensive coordinator Dana Dimel says. "They're playing a great level of football. Some of the numbers can be skewed a little bit, (Arkansas played three overtime games, one with four overtimes) but when you watch them on tape and watch the speed and athleticism that they have on their defensive football team and watch the ability that they have to rush the passer, I think that's something that we're concerned about."
The Razorbacks defensively held both Derrick Henry, the Heisman Trophy running back of Alabama, and LSU's Leonard Fournette, the Heisman favorite for most of the season until running into an Alabama buzz saw, both to under 100 yards rushing.On paper, K-State rushing leader Charles Jones, 136 carries for 656 yards is no Henry, Fournette or Alex Collins, the Razorbacks' rushing leader with 1,392 yards and 17 touchdowns on 248 carries.

But the Hogs have been horrifically vulnerable to mobile run-pass quarterbacks like Patrick Mahomes of Texas Tech, Mississippi State's Dak Prescott, Ole Miss' Chad Kelly and Toledo's Philip Ely. K-State quarterbacks Joe Hubener, the starter, and Kody Cook, the Wildcats' second-leading receiver who played well enough at quarterback filling in when Hubener was injured that he still plays some quarterback, aren't Prescott or Mahomes, but both can run and throw.
And the Razorbacks can't feel too comfortable even when they score. Because scoring means kicking off. And kicking off to K-State usually means squib kicks giving the Wildcats good field position vs. the alternative of kicking deep to All-American Morgan Burns. Burns has returned four kickoffs for touchdowns, two end zone to end zone 100-yard returns and two others nearly so for 97 and 93 yards.
Arkansas does have the potential to score plenty with its huge line run-blocking for Collins plus big (6-2, 256) Kody Walker averaging 4.3 yards with five TDs while senior quarterback Brandon Allen has posted a career year completing 224 of 344 passes for 3,125 yards for 29 TDs vs. 7 interceptions. Targets include tight ends Hunter Henry, the consensus All-American and Mackey Award winner with 46 catches for 647 yards and Jeremy Sprinkle, five touchdowns among 23 catches for 308 yards, and wideouts Dominique Reed, the speedster from Camden Fairview averaging 19.3 yards per catch with 27 catches for 520 yards and 6 touchdowns plus a touchdown rushing, and Drew Morgan (55 catches for 571 yards and a SEC leading 10 TDs). Bielema has fingers crossed on Morgan's availability. His bowl practices have been limited since re-injuring his shoulder in the final SEC game against Missouri on Nov. 27.

Even should they be minus Morgan, the Razorbacks on paper look too much for K-State but these Wildcats have overcome a 6-game losing skid, including 55-0 to Oklahoma and some by 7-points heartbreakers to favored TCU and favored Baylor, to close their bowl eligible 6-6 campaign sweeping Iowa State, Kansas and West Virginia, the latter by a point, 24-23.
Bielema and Arkansas offensive and defensive coordinators Dan Enos and Robb Smith have stressed the Snyder coached Wildcats' resiliency with a Capital R. And the Razorbacks do remember September when they were on paper favored to top Toledo and Texas Tech but did not.
"