RazOrbaX Report: Smithson breaks down UGA film, looks ahead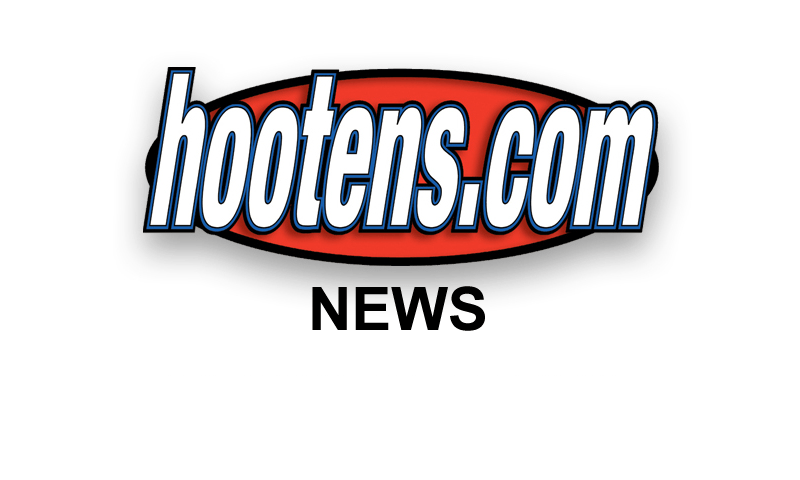 DEJA VU HOGS
On Nov. 17, 2001, the Arkansas Razorbacks dominated a SEC game against Mississippi State in Fayetteville. Arkansas lead 17-7 with 5:00 left but should have had a bigger margin. Three minutes later, MSU led 21-17. Starting at its 25 with 1:25 left, Arkansas passed incomplete on first down. With a blitzing linebacker coming, Matt Jones ducked and took flight 43 yards. Arkansas had first-and-10 at the Bulldog 32. Two Zack Clark passes later it was first-and-10 at 15 with 50 seconds left. Enter Matt Jones again at QB, and everyone knows what is coming ... a handoff to Cedric Cobbs on a sweep! Cobbs goes 15 yards untouched, and the Razorbacks beat MSU 24-21.
With 9:51 left Saturday, Arkansas leads Georgia 24-10. With 2:18 left, Georgia is at its 34 needing about 35 yards to kick the game-winning field goal. Before the season started, I said that the UA defense did not need to lead the SEC but get two more stops a game, and that the kicking game needed to make one more play a game. That happened Saturday, and Georgia got a little too concerned with Hog tight end D. J. Williams. The result: our Razorbacks are 3-0 for the first time since 2003.
DYLAN BREEDING


SPECIAL TEAMS VICTORY
All things being equal, games are won by the kicking game. And since the only turnover Saturday was Georgia QB Aaron Murray's interception to start the second half, field position was decided by special teams. Georgia's Butler and Walsh are the best pair of kickers in the NCAA and they started Arkansas at the Hogs' 21, 25, 29, 19, 20, 28, 26, 30, 23 and 27. Arkansas' team of Alex Tejada and Dylan Breeding started the Georgia at its 27, 11, 7, 20, 34, 22, 20, 12, 20, 38, 48, 34 and 36-yard line. Arkansas won the battle in the first half, but Georgia slowly won the battle later. Breeding may have won the game with his 57-yard punt from 9 to the Georgia 34 with no return. Zack Hocker (Russellville) had every Razorback watch party Calling the Hogs with his room-to-spare 48-yard field goal to make it 17-7 at halftime.
RUN, RUN, RUN
Before 2010 is over, Arkansas will run effectively. Right now, a draw and a pitch sweep are its best running plays. The problem is never the same twice. Any on the offensive linemen will have a play where the man he is supposed to block pushes him back and disrupts the play, or they just miss a block. Georgia pressed the line with their linebackers and seemed to dare Arkansas to just pass. I tell kids who want to play running back or receiver that defense is easier. On offense 10 guys can do it right, but the one that blows his assignment kills the play. On defense, 10 guys can screw up and one guy can make a great play and all is good. Arkansas did rush better in the second half but not late in the fourth when it needed first downs. The Hogs averaged 5 yards a carry in the third quarter, but just over 1 yard a carry in the fourth.
MALLETT WINS WITH 64 PERCENT
Ryan Mallett was probably as tired of hearing that he hasn't won an SEC road game as the rest of Razorback Nation. The fact that he had only played in four never made it into the conversation. Fans have seen the charts and read the stories about Mallett being a 60-plus percent passer at home and 30 percent passer on the road. He completed 64 percent Saturday.

DJ WILLIAMS


He was a little behind Joe Adams on a corner post route that lead to Hocker's field goal. If Mallett leads Adams, it's a TD. Three misses stood out in my mind in the second half. Mallett overthrew Jarius Wright on a deep crossing route in the third and did not put enough air on a flick to D.J. Williams on a screen that would have been a big gainer. The last one was a big third down before Georgia scored to make it 24-17. Georgia brought heat up the middle and Mallett sidestepped it to the right then missed a wide open Wright for the first down.



We do not have to worry about that since Ryan went three for three for 73 yards and the winning TD. On first down of that drive, Georgia blitzed the middle linebacker out of a 4-3 set. D.J. Williams from the right side of the formation, settled in the middle, caught Mallett's pass and bulled his way for 18 yards. With the ball in the middle of the field D.J. Williams was on the left side of the formation and ran an out route, blowing past the DOG linebacker and another first down at the Georgia 40. Ten more yards will put the HOGS in Zack Hocker range for a game-winning field goal. D. J. Williams is again on the left and runs the out route. Both the corner and the linebacker step to Williams leaving Greg Childs running down the sideline for an easy throw and catch. The Georgia safety takes a very bad angle, and Childs easily sidesteps him and cruises into the end zone for the biggest play on the road since Matterral Richardson's interception ended a 50-48 win at top-ranked LSU in 2007.

HOG D
Arkansas' defense wore down in the fourth quarter but came up big on the last Bulldog drive. For the first three quarters, the Razorbacks were good. Arkansas' most glaring weakness was again defending the deep pass. On all of Georgia's scoring drives, the Bulldogs hit one big pass. The only good thing about those completions was that on several, the HOGS secondary was in a position to make a play. Arkansas did get pressure on Murray and made him take flight several times. Arkansas was judicial with its blitzes, sacking Murray six times. Arkansas played a straight 4-3 against Georgia's I-formation. The defensive ends put great pressure on the QB all day and disrupted several running plays by just pushing the player blocking them back into the path of pulling linemen and the running back. When Georgia went one back, Arkansas gave it a 4-2-5 look. With Jerico Nelson and Anthony Leon at linebacker, the HOGS have great versatility in pass coverage and speed to the wings on sweep runs.

Hot Point Check Up
DEFENSE
SLOW DOWN THE BULLDOG PASSING GAME
375 yards and five touchdowns in 2009 vs. 253 and one touchdown in 2010. It was not perfect but it was much better.

Goal: NOTHING CHEAP
Georgia had pass plays of 47, 46 and 35 yards to set up touchdowns but no long TD passes or runs. The DOGS' longest run was 18 yards, and the Hog defense recorded six sacks and missed at least four more.

Goal: SURVIVE THE FIRST QUARTER
7-7 tie at the end of one quarter could have been 14-7 if Joe Adams' punt return had not been called back.

Goal: EXECUTION
Arkansas' offense scored on five of 12 positions and handled the noise very well with only three false starts from the offense for the whole game. Mallett had time to throw all day and was sacked once.

Goal: CONTROL THE LINEBACKERS
The Razorbacks controlled the Georgia linebackers in the passing game but needs to work on this next.

OFFENSE
Goal: DO NOT DROP PASSES
Arkansas dropped one pass that should have been caught all day. That will win any time, any where.

Kicking game Encore II

Goal: STALEMATE
Arkansas' Alex Tejada, Dylan Breeding and Zack Hocker DID hold serve against the Bulldogs. All elements of the kicking game contributed to the victory in more ways than the statistics show.

UP NEXT: ALABAMA
No. 1 Alabama at No. 10 Arkansas. The Crimson Tide is very, very, very (to quote Eli Gold) fast and very good. They may be the best coached team in the SEC. While there was much preparation and focus on getting a win in Athens, this is the game that will tell us how far the Arkansas football program has come.

The Arkansas-Texas "Big Shootout" was the last game of the 1969 season. The feeling, the rumble, the excitement built all year for that week. I remember every business had "Beat Texas" signs up—even some churches—and there was only one topic anyone cared about. There was a Thursday night pep rally outside of War Memorial Stadium sponsored by a local radio station, and thousands showed up for the bond fire.

This game needs that kind of feel from all of Razorback Nation. Everyone needs to have that pep in their step and needs to bring all of that energy to Donald W. Reynolds Razorback Stadium for the 2:30 p.m. CBS national telecast. Alabama will be favored. It will take a better performance by the Arkansas defense, offense and special teams than at Athens. But that is why you play. Say it with me Arkansas fans—the 2010 Razorbacks are 3-0 and RANKED No. 10 IN THE COUNTRY!
It is time to ROOT HOG OR DIE!

"