Hogs relish opportunity to redeem themselves at No. 1 Alabama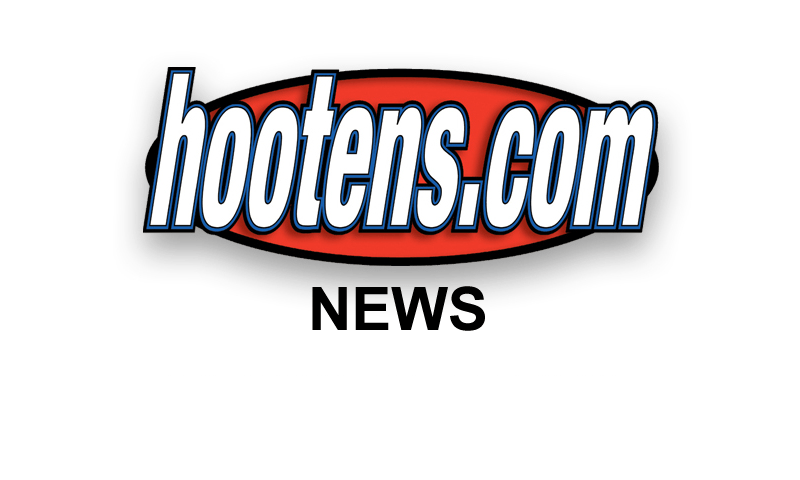 FAYETTEVILLE - The Razorbacks search for an identity and some sort of offensive rhythm following their 52-7 homecoming loss to South Carolina.
Arkansas (3-4, 0-3) travels Saturday to No. 1 Alabama (6-0, 3-0), the reigning national champion whose conquests in 2012 included a 52-0 win over Arkansas in Fayetteville. The SEC West clash is set for 6 p.m. on ESPN at Bryant-Denny Stadium in Tuscaloosa.
| | |
| --- | --- |
| | |
| | Hog OC Jim Chaney |
Arkansas offensive coordingtor Jim Chaney said Tuesday the Razorbacks began the season with the powerful run-game/play action passing offensive identity that first-year coach Bret Bielema brought from Wisconsin.
Their identity and rhythm took a hit during a 30-10 loss two weeks ago at Florida and hit bottom Saturday when turnovers and South Carolina's ball-control offense limited Arkansas to 37 plays and 16:25 possession in a 60-minute game. Arkansas opened in rhythm with a 75-yard touchdown drive, but was offensively out of sorts the rest of the game.
"Well, the last game was tough for anybody to stay in rhythm," Chaney, Bielema's offensive play-caller, said. "Of anybody it was probably me. I was out of rhythm more than anybody. It is tough when you run that few plays. That last game, I wouldn't say anybody was (in rhythm). Prior to that I don't think there were any issues with the kids."
Sophomore quarterback Branden Allen has played on since sitting out the Sept. 21 loss at Rutgers and the final three quarters of the Sept. 14 victory over Southern Miss with an injured shoulder. He says the shoulder is better and that he did more in Tuesday's practice than recent past Tuesdays.
Allen said the Hogs know their strong running/play-action passing identity and that their rhythm will be established simply by executing better.
"Early on we had a good identity going," Allen said. "I think we had the balanced run-pass offense going and recently we haven't been able to get either of them going recently, especially the pass. That's something we are really working on. We are really striving to get both of those things working and our offense to be effective."
Allen was four of 12 for 30 yards against South Carolina and threw an interception setting up the Gamecocks' go-ahead touchdown. He threw picks returned for TDs the previous two losses to Texas A&M and Florida though Allen did throw for three touchdowns and 282 yards against A&M.
Receivers dropping passes abetted Allen's problems against Florida and South Carolina, but Allen asserts all are working hard to get on the same page.
Unfortunately, against most everybody with three national championships in the past four years, it seems Coach Nick Saban's Crimson Tide wrote the book on defense.
Allen was one of Alabama's 2012 chapters, debut starting as a redshirt freshman in place of injured 2012 senior Tyler Wilson when the Tide rolled, 52-0 in Fayetteville.
"Definitely a learning experience for me back then, pitting against what people say is the best," Allen said of last year's game. "So really just being in that situation, being in that game is big for me. And just being able to see it. I've already seen them and the different things that they like to do, so really just the amount I've learned from that game."
What about facing the Tide in Tuscaloosa directly off the South Carolina shellacking at home? "We really wouldn't have it any other way," Allen said. "If we're trying to gain a lot of respect back, what better way to do that than against the No. 1 team in the nation?"
Chaney was asked what the beleaguered Hogs could do against the No. 1 team in Tuscaloosa.
"Well, we are going to run out here and compete our butts off and hopefully move the ball and score enough points to win," Chaney said. "That's our job. That's our goal. That's our mission and we are excited about those opportunities to get the chance to do it. They are a good football team. There is no question about it. We have demonstrated at times that we can be a pretty good football team. So we are excited about the challenge."
Arkansas freshman tight end Hunter Henry, 14 catches for 276 yards and a touchdown, was named Tuesday to the watch list of the Mackey Award, annually bestowed upon the nation's outstanding tight end. Arkansas grad D.J. Williams won it in 2010.
"It's definitely an honor," Henry said. "I've got to give credit to everyone here because they've done a lot for me. My teammates, without them on the field I wouldn't be able to do anything. Definitely just have to keep working. We've got a lot of games left in the season."
"