Hogs: Mitchel back to practice; QB Allen not amused by yokes; more notes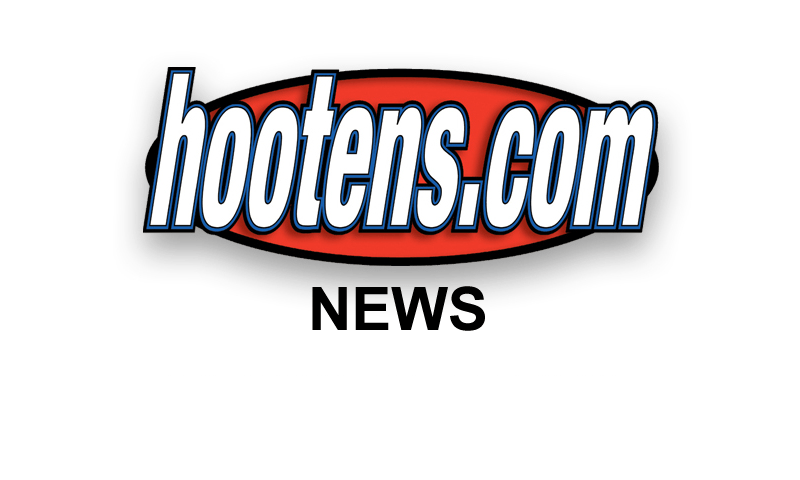 | | |
| --- | --- |
| | |
| | Jr CB Tevin Mitchel |
FAYETTEVILLE - Junior cornerback Tevin Mitchel is back with the Razorbacks, at least for Friday's finale at LSU, while his mother rests more comfortably at a Little Rock hospital.

Tana Mitchel had a stroke Friday in Little Rock before Arkansas lost 24-17 in overtime Saturday to Mississippi State at War Memorial Stadium.

Tevin Mitchel was excused from Saturday's game but is practicing to play when the Razorbacks (3-8, 0-7) and the 15th-ranked LSU Tigers (8-3, 4-3) bring the curtain down on the 2013 season at 1:30 p.m. Friday on CBS.

"Tevin Mitchel returned, back yesterday," Arkansas coach Bret Bielema said at his weekly Monday press conference. "His mom is doing better, but still in a Little Rock hospital and our prayers continue to go out to Tevin and his family."

Defensive coordinator Chris Ash was asked about the plans for Mitchel in Friday's game.

"Tevin's going through a very difficult time right now. And we're here to support him, do everything we can for him," Ash said. "Football's the last thing that we're worried about with him. Hopefully he can get back in a good frame of mind and be here to help us for Saturday. But right now we're worried about his family."

Bielema was asked about the cornerback situation which started true freshman D.J. Dean, and Jared Collins, a redshirt freshman, against Mississippi State with JC transfer Carroll Washington and sophomore Will Hines at the other corner.

Mitchel enjoyed his best practices the two weeks before his mother took ill, Bielema said Monday.

"I think Tevin has got all the tools you could ask for," Bielema said. "Will Hines as well. They both are very long and very athletic. I think D.J. Dean is going to be a very, very good football player here. He is a true freshman that just stepped right into the role. He didn't play with anything but tenacity and a little bit of aggressiveness on Saturday. So I am excited to watch him. Carroll Washington needs to get bigger. Jared Collins made a great play (an interception against Mississippi State) over there on the sideline with a pick, getting his feet down on the catch. He just needs to physically grow. Just sprinkle some fertilizer on him daily and turn him into about 10 or 15 pounds more of him and he will be better off."

The Razorbacks normally use Monday as an off day, but they practiced Monday night with the Friday game making a short week.

It was uncertain if senior defensive tackle Byran Jones of Junction City would practice Monday off of injuring his leg during the Mississippi State game but defensive line coach Charlie Partridge was optimistic that Jones would be fit to practice this afternoon.

THAT'S NO YOKE
Bielema said he was dismayed to learn Sunday night that someone egged quarterback Brandon Allen's parked vehicle in Fayetteville Saturday while the Hogs were returning from Little Rock.

"Unfortunately, when you're the quarterback of an SEC football team, if you're an Arkansas quarterback and you're not having success, you're going to get it," Bielema said pausing, "It's just the age-old saying that as a quarterback you probably get way too much praise when you have success and you get way too much blame when we have failure. The first thing I did was reach out to Brandon because I know what he's like. He is a quarterback, but I also know he has a mentality like a lineman. He assured me he wasn't going to take any retaliation. The UAPD can probably work on that. Hopefully that person will feel that much remorse."

UNIFORM REACTION
The anthracite gray uniforms, this time with gray helmets that Arkansas twice wore last year to mixed reactions got mixed reactions again when worn Saturday instead of the customary red and white.

Bielema said next year's red home and white road jerseys will have more of the "traditional" look during the Darren McFadden era when the two-time Doak Walker Award winner starred for Arkansas from 2005-2007 but that the gray uniforms will be worn one game next season because recruits and the team love it."

"I had our four captains walk in unannounced in those uniforms and, holy heavens, it's just like everybody just won the lotto. I mean, it was off the charts and start of a steady crescendo," Bielema said.

"