Class 6A - Week 9 - 2013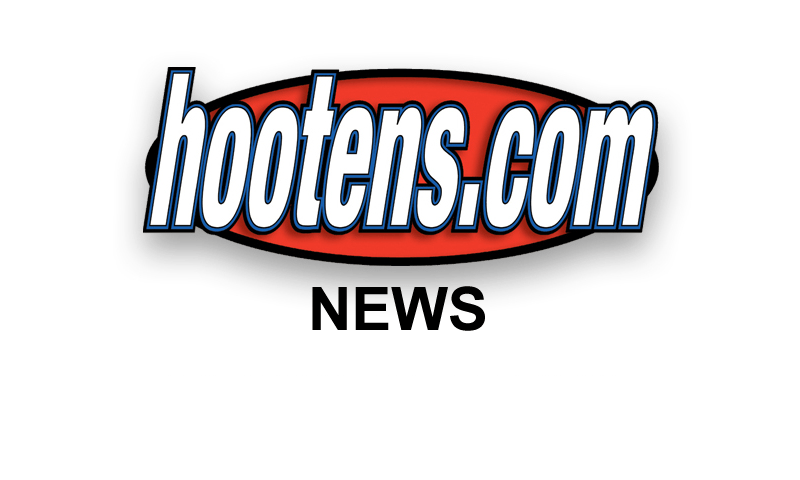 Hootens.com Rankings
Class 6A, Week 9, 2013
Copyright Hooten Publishing, Inc.
1. Greenwood (8-0)
2. El Dorado (4-4)
3. Jonesboro (5-3)
4. Lake Hamilton (6-2)
5. Pine Bluff (4-3-1)
6. Benton (5-3)
7. Russellville (5-3)
8. Texarkana (2-5)
9. Siloam Springs (1-6-1)
10. Searcy (3-5)
11. LR Parkview (1-7)
12. Marion (2-6)
13. Mountain Home (0-8)
14. Sheridan (2-6)
15. LR Fair (1-7)
16. LR Hall (0-7)
HOOTENS.COM GAME OF THE WEEK
No. 1 Greenwood at Class 7A No. 5 Conway
Both teams undefeated in conference play and have beaten Fort Smith Southside the past two weeks.
Greenwood edged Southside 45-42 last week for its 46th consecutive win. Junior Kevin Jones kicked a 23-yard field goal with two seconds left. Senior running back Hoyt Smith ran 24 times for 134 yards and two touchdowns. Smith has 710 yards and 12 TDs this year. Senior quarterback Jabe Burgess has completed 81 of 127 passes (64 percent) for 1,257 yards and 14 TDs. Jones leads Greenwood with 34 catches for 484 yards and four TDs. Sophomore receiver Ryan Padilla has hauled in a team-high seven TD passes. Sophomore linebacker Grant Morgan paces the Bulldogs with 50 tackles and three interceptions.
Conway (7-1) has won five in a row since a 23-9 loss Week 3 at now Class 7A No. 1 Cabot. Conway creamed Southside 37-7 two weeks ago. Junior RB Kevin Chamorro paces the Wampus Cats this year with 103 carries for 580 yards and 10 TDs. Junior RB Karlil Johnson has rushed for 508 yards and seven TDs. Sophomore QB Breylin Smith has completed 87 of 145 passes (60 percent) for 1,144 yards and 12 TDs. Senior receiver Sidney Moore leads Conway with 35 catches for 424 yards and two TDs. Sophomore receiver D.J. Johnson has grabbed a team-high five TD passes. Senior LB Justin Vinson paces the defense with 51 tackles and four sacks.
HOOTEN'S TV SHOW
Hooten's Arkansas Football airs 10:30 a.m. Saturdays this fall on KATV 7 (ABC-Little Rock) and KXNW (Ch. 34 Fort Smith/Fayetteville), featuring the state's top recruiting prospects. Greenwood will be featured as the Verizon/Nokia Siemens Networks Football Town of the Week.
LAST WEEK
Hootens.com correctly picked 10 of 11 games (91 percent) involving 6A teams. For the season, hootens.com has correctly predicted 70 of 84 games (83 percent).
WEEK 9 PREDICTIONS (favored team in ALL CAPS followed by point spread)
7A/6A CENTRAL
GREENWOOD (1) at Conway: See Hootens.com Game of the Week. Watch highlights of Greenwood's Week 8 win at FS Southside here and highlights of Conway's Week 2 win at Jonesboro here.
LR Hall at FS NORTHSIDE (35): Hall carries a 24-game losing streak. Northside gave up 11 unanswered points in the fourth quarter during last week's 31-28 loss at LR Catholic. Watch highlights of FS Northside's Week 1 tie at Pine Bluff here.
FS SOUTHSIDE (13) at Russellville: Southside has lost to Conway (37-7) and Greenwood (45-42) the past two weeks. Russellville beat LR Hall 42-8 last week after a 51-21 loss to LR Catholic Week 7. Southside beat Catholic 42-17 a month ago. Watch highlight's of FS Southside's Week 8 loss to Greenwood here and highlights of Russellville's Week 1 win at Morrilton here.
LR CATHOLIC (19) at LR Parkview: Catholic hands Parkview its sixth straight loss. Junior RB D.J. Brown has rushed for 1,249 yards and 10 TDs this fall. Brown will attend the U.S. Army Combine this winter.
7A/6A EAST
CABOT (12) at Jonesboro: Cabot mercy-ruled West Memphis before halftime last week. Jonesboro sophomore RB Denzel Mitchell ran eight times for 121 yards and two TDs in a 40-0 win at Searcy. Watch highlights of Cabot's Week 7 win over LR Central here and highlights of Jonesboro's Week 2 loss to Conway here.
Marion at LR CENTRAL (18): Marion has given up 84 points the past two weeks in losses to West Memphis and North LR. Central averages 34 ppg in league play. Watch highlights of LR Central's Week 7 loss at Cabot here.
Mountain Home at NORTH LR (56): North LR hands Mountain Home its 18th straight loss. Watch highlights of North LR's Week 5 win at West Memphis here.
Searcy at WEST MEMPHIS (7): Searcy has lost to North LR and Jonesboro by a combined 92-0 the past two weeks. West Memphis has averaged 38 points in its two wins over Jonesboro and Marion. Watch highlights of West Memphis' Week 5 loss to North LR here.
7A/6A SOUTH
Benton at EL DORADO (8): Benton out-gained Lake Hamilton 383-311 in last week's 35-21 loss. The Panthers did not score in the second half. Senior QB Tarek Beaugard has generated 2,614 yards and 28 TDs this season. El Dorado forced seven turnovers in last week's 21-14 win over Pine Bluff, holding the Zebras scoreless in the second half. Senior Jaqualoyn Willis returned a kickoff 98 yards for a TD and ran 4 yards for a score. Watch highlights of El Dorado's Week 6 loss to Texarkana here.
Bryant at LAKE HAMILTON (1): Bryant senior playmaker Devonte Howard caught a 27-yard TD pass and ran 1 yard for a score in last week's 28-0 win over Texarkana. Junior QB Brandan Warner has passed for more than 800 yards and eight TDs this year. Lake Hamilton outscored Benton 14-0 in the second half during last week's 35-21 victory. Senior RB Chris Eastburn ran 18 times for 87 yards and a TD. Watch highlights of Bryant's Week 1 loss to Conway here.
LR Fair at TEXARKANA (24): Fair led Sheridan 15-0 in the first quarter last week but lost 18-15. Texarkana has lost to Benton and Bryant by a combined 45 points since beating El Dorado 23-20 Week 6. Watch highlights of Texarkana's Week 6 win at El Dorado here.
Sheridan at PINE BLUFF (28): Sheridan rallied to beat LR Fair 18-15 last week. Senior RB Braden Lunday (knee) and senior receiver Cody Thompson (collarbone) are out with injuries. Pine Bluff lost seven turnovers in a 21-14 loss at El Dorado. The Zebras ran the ball 38 times for 267 yards. Watch highlights of Pine Bluff's Week 1 tie to FS Northside here.

7A/6A WEST
ROGERS (6) at Siloam Springs: Rogers rushed for 556 yards in last week's 59-42 win over Har-Ber. Siloam Springs managed 29 yards rushing in a 35-14 loss to Fayetteville. Watch highlights of Siloam Spring's Week 1 tie to Shiloh Christian here.