Class 6A - Week 7 - 2013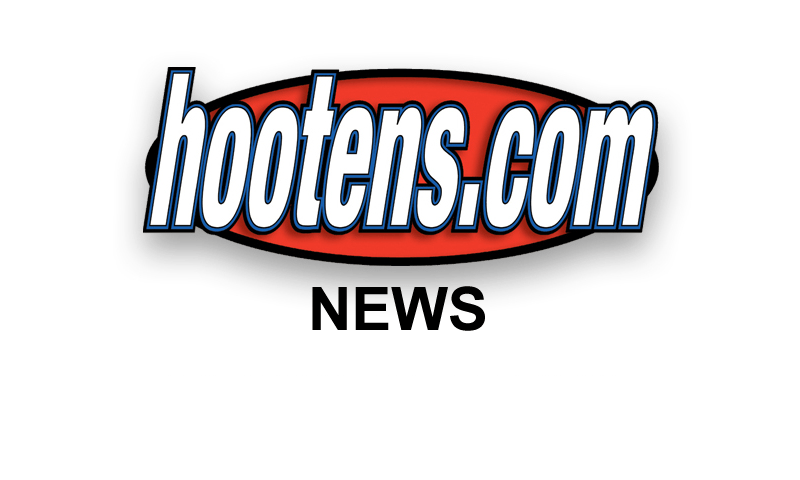 Hootens.com Rankings
Class 6A, Week 7, 2013
Copyright Hooten Publishing, Inc.
1. Greenwood (6-0)
2. Lake Hamilton (5-1)
3. Pine Bluff (3-2-1)
4. Jonesboro (3-3)
5. Texarkana (2-3)
6. El Dorado (2-4)
7. Russellville (4-2)
8. Benton (4-2)
9. LR Parkview (1-5)
10. Searcy (3-3)
11. Marion (2-4)
12. Siloam Springs (1-4-1)
13. Mountain Home (0-6)
14. Sheridan (1-5)
15. LR Fair (1-5)
16. LR Hall (0-5)
HOOTENS.COM GAME OF THE WEEK
Class 7A No. 11 Little Rock Catholic at No. 7 Russellville
Former Malvern coach John Fogleman became Little Rock Catholic's fourth head coach in 14 years in April. Catholic (2-4) has lost two in a row since beating Bryant and LR Hall. The Rockets gave up 489 yards in last week's 34-10 loss to Greenwood. Two weeks ago, Catholic ran 60 more plays (93-33) than Fort Smith Southside in a 42-17 loss. Senior quarterback Zac Pinter completed 17 of 25 passes for 246 yards and three touchdowns in a 37-19 win at Bryant Week 3. Junior running back D.J. Brown (5-10, 175; 4.4 speed) has rushed for 743 yards and seven TDs this season. He's made recruiting visits to Indiana, Missouri and Memphis.
Russellville beat LR Parkview 48-22 last week after losing to Conway and FS Northside by a combined 21 points. Senior QB Cody Jones has completed 168 of 240 passes (70 percent) for 2,176 yards and 23 TDs this year. Senior Jalen Curtis paces the Cyclones with 56 catches for 771 yards and six scores. Senior Drew Smith has caught four TD passes the past two weeks. Junior Co-Chese Temple-Laws has hauled in a team-high seven TD passes. Senior safety Kyle Roberson leads on defense. Russellville beat Catholic 20-19 a year ago, stuffing a pair of second-half two-point conversion runs.
HOOTEN'S TV SHOW
Hooten's Arkansas Football airs 10:30 a.m. Saturdays this fall on KATV 7 (ABC-Little Rock) and KXNW (Ch. 34 Fort Smith/Fayetteville), featuring the state's top recruiting prospects. El Dorado will be featured as the Verizon/Nokia Siemens Networks Football Town of the Week.
LAST WEEK
Hootens.com correctly picked nine of 12 games (75 percent) involving 6A teams. For the season, hootens.com has correctly predicted 52 of 62 games (84 percent).
WEEK 7 PREDICTIONS (favored team in ALL CAPS followed by point spread)
7A/6A CENTRAL
LR Parkview at FS NORTHSIDE (14): Both teams looking for their second win. Parkview beat Mountain Home 20-6 Week 3. Northside defeated Russellville 27-20 two weeks ago. Watch highlights of FS Northside's Week 1 tie at Pine Bluff here.
LR Hall at GREENWOOD (43): Greenwood makes it 45 in a row, handing Hall its 23rd straight loss. Greenwood junior backup QB Reid Wheeler completed 24 of 37 passes for 302 yards and three TDs in last week's 34-10 win at LR Catholic. Senior QB Jabe Burgess (concussion) and senior RB Hoyt Smith (back) did not play. Watch highlights of Greenwood's Week 3 win against Shiloh Christian here.
LR Catholic at RUSSELLVILLE (1): See Hootens.com Game of the Week. Watch highlights of Russellville's Week 1 win at Morrilton here.
7A/6A EAST
Mountain Home at JONESBORO (15): Mountain Home has lost to three 6A opponents by a total of 26 points. Jonesboro fell to North LR 30-6 last week without senior playmaker D.J. Anderson (knee) and sophomore RB Denzel Mitchell (concussion). Watch highlights of Jonesboro's Week 2 loss to Conway here.
Marion at WEST MEMPHIS (1): Marion jumped Searcy 14-0 in the first quarter last week but lost 27-14. West Memphis has given up 79 points the past two weeks in losses to North LR and LR Central. Watch highlights of West Memphis' Week 5 loss to North LR here.
Searcy at NORTH LR (38): Searcy rallied to beat Marion 27-14 last week. Senior QB Christian Reynolds ran for three TDs in the second half before leaving the game with a knee injury. North LR has beaten West Memphis and Jonesboro by a combined 68-6 the past two weeks. Watch highlights of North LR's Week 5 win at West Memphis here.
7A/6A SOUTH
Benton at TEXARKANA (4): Both teams own a win over Class 5A Greenbrier. Benton has beaten LR Fair and Sheridan the past two weeks, while Texarkana's coming off a 23-20 win at El Dorado. Benton thumped Texarkana 45-17 in 2012 before losing four of its final five games. The Razorbacks owned Benton from 2005-11, beating the Panthers by an average of 21 points. Watch highlights of Texarkana's Week 6 win at El Dorado here.
BRYANT (42) at Sheridan: Bryant, chasing its third league title in four years, mercy rules its second straight opponent after flogging Fair 49-0 last week. Sheridan lost to Benton 42-6. Watch highlights of Bryant's Week 1 loss to Conway here.
El Dorado at LAKE HAMILTON (14): El Dorado lost to Texarkana 23-20 last week. Lake Hamilton has beaten Texarkana and Pine Bluff by a combined 70-40 the past two weeks. Watch highlights of El Dorado's Week 6 loss to Texarkana here.
LR Fair at PINE BLUFF (48): Fair lost to Bryant 49-0 last week. Pine Bluff bounces back from a 33-25 loss at Lake Hamilton. Watch highlights of Pine Bluff's Week 1 tie to FS Northside here.
7A/6A WEST
Siloam Springs at HAR-BER (32): Siloam Springs lost to Springdale 24-21 last week. Sophomore RB Rickey Hughes ran 6 yards for a TD with 3:25 left. The Panthers recovered the onside kick and moved the ball to the Springdale 5 yard line before turning the ball over on downs. Har-Ber has beaten Heritage and Van Buren by a combined 58 points the past two weeks since a 45-20 loss at Bentonville. Watch highlights of Har-Ber's Week 3 win at FS Southside here and highlights of Siloam Spring's Week 1 tie to Shiloh Christian here.