Class 6A - Week 10 - 2013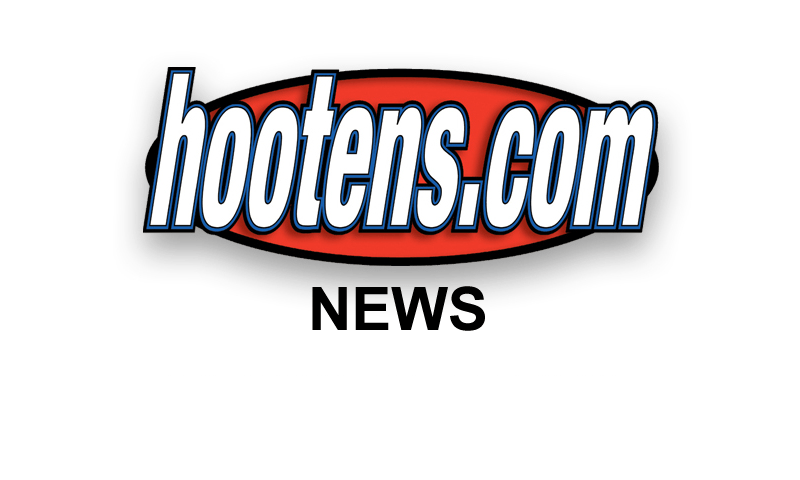 Hootens.com Rankings
Class 6A, Week 10, 2013
Copyright Hooten Publishing, Inc.
1. Greenwood (9-0)
2. El Dorado (5-4)
3. Jonesboro (5-4)
4. Lake Hamilton (6-3)
5. Pine Bluff (5-3-1)
6. Benton (5-4)
7. Russellville (5-4)
8. Texarkana (3-5)
9. Searcy (4-5)
10. Siloam Springs (1-7-1)
11. LR Parkview (1-8)
12. Marion (2-7)
13. Mountain Home (0-9)
14. Sheridan (2-7)
15. LR Fair (1-8)
16. LR Hall (0-8)
HOOTENS.COM GAME OF THE WEEK
No. 2 El Dorado at Class 7A No. 12 Bryant
A battle for the 7A/6A South title between two teams playing great defense heading into the playoffs. El Dorado's wrapped up the top playoff seed in Class 6A, while Bryant could grab the 7A West No. 2 seed with a win and Fayetteville loss this week.
El Dorado's looking for its first league title since 2010. The Wildcats have forced 18 turnovers the past three weeks in wins over Lake Hamilton, Pine Bluff and Benton. Senior defensive tackle and Hog commit Bijhon Jackson (6-3, 315) recorded four tackles for loss in last week's 35-0 win over Benton. Senior quarterback Clayton Waldrum has passed for 1,809 yards and 20 TDs this season. Senior receiver Ty Owens leads El Dorado with 44 catches for 904 yards and 13 TDs (tied for the school record). Junior Dadraques Harris and sophomore Kawon Love have emerged at receiver. Two weeks ago against Pine Bluff, Harris caught a crucial pass on fourth-and-5 on El Dorado's game-winning scoring drive in the fourth quarter. Love caught four passes for 50 yards last week against Benton. Senior running back Jaqualoyn Willis paces the Wildcats this year with more than 800 yards rushing.
Bryant's chasing its third league title in four years. The Hornets carry a plus-eight turnover margin this year and have allowed 17 points the past five weeks. The defensive line features sophomores Cameron Murray (6-2, 270) and Mario Waits (5-10, 225) and seniors Austin May, Jarron Wade (5-10, 225) and Colton Burton (5-8, 205). Physical senior safety Jake Johnson leads Bryant this fall in tackles. The Hornets average 314 yards and 30 points per game behind a balanced rushing attack in juniors Brushawn Hunter (590 yards, five TDs), Brenden Young (399 yards, four TDs) and Kylon Boyle (333 yards, four TDs). Hunter leads Bryant this year with 31 catches for 492 yards and nine TDs. Senior Devonte Howard (758 total yards, seven TDs) gains 9.5 yards per play, lining up at running back, receiver and QB. Junior QB Brandan Warner has completed 79 of 133 passes (59 percent) for 995 yards and 11 TDs.
HOOTEN'S TV SHOW
Hooten's Arkansas Football airs 10:30 a.m. Saturdays this fall on KATV 7 (ABC-Little Rock) and KXNW (Ch. 34 Fort Smith/Fayetteville), featuring the state's top recruiting prospects. Russellville will be featured as the Verizon/Nokia Siemens Networks Football Town of the Week.
LAST WEEK
Hootens.com correctly picked 11 of 13 games (85 percent) involving 6A teams. For the season, hootens.com has correctly predicted 81 of 97 games (84 percent).
WEEK 10 PREDICTIONS (favored team in ALL CAPS followed by point spread)
7A/6A CENTRAL
LR PARKVIEW (14) at LR Hall (Thurs.): Parkview has beaten Hall by an average of 28 points the past two years. The Patriots must win by at least 12 points to grab the 6A East No. 5 playoff seed by tiebreaker over Marion, if necessary.
Russellville at GREENWOOD (17): Three of Russellville's five wins have been over 6A teams (Siloam Springs, LR Parkview and LR Hall). Greenwood enters the playoffs next week as the 6A East No. 1 seed with a 48-game win streak. Watch highlights of Greenwood's Week 8 win over FS Southside here and highlights of Russellville's Week 9 loss to FS Southside here.

7A/6A EAST
CABOT (28) at Searcy: Cabot cruises into the playoffs with the 7A Central No. 1 seed and first round bye. Searcy edged West Memphis 35-34 last week, positioning itself for the 6A East No. 3 seed. The Lions likely play host to Siloam Springs in the first round. Watch highlights of Cabot's Week 7 win over LR Central here.
JONESBORO (18) at Marion: Jonesboro wraps up the 6A East No. 2 playoff seed and will play at home in the first two rounds. Marion likely finishes as the No. 6 seed, traveling to Lake Hamilton in the first round. Watch highlights of Jonesboro's Week 2 loss to Conway here.
WEST MEMPHIS (13) at Mountain Home: West Memphis will miss the playoffs for the first time since 1999. Mountain Home loses its 19th straight game before traveling to south Arkansas in the first round of the playoffs. Watch highlights of West Memphis' Week 5 loss to North LR here.
7A/6A SOUTH
PINE BLUFF (13) at Benton (Thurs.): A Pine Bluff win and El Dorado loss this week gives the Zebras the No. 2 playoff seed. Benton looking at a possible rematch with Russellville in the first round of the playoffs. Watch highlights of Pine Bluff's Week 1 tie against FS Northside here.
LAKE HAMILTON (24) at LR Fair (Thurs.): Lake Hamilton needs an El Dorado win this week to grab the No. 2 seed.
El Dorado at BRYANT (5): See Hootens.com Game of the Week.
TEXARKANA (15) at Sheridan: Texarkana's Week 6 win over El Dorado could give it a first round home playoff game as the No. 4 seed. Sheridan has beaten Texarkana two of the past three years, including 31-28 last season. The Yellowjackets likely travel to Jonesboro in the first round of the playoffs. Watch highlights of Texarkana's Week 6 win at El Dorado here.

7A/6A WEST
SILOAM SPRINGS (8) at Van Buren: Siloam Springs looking for momentum heading into the playoffs. The Panthers likely finish as the 6A South No. 6 seed, drawing a rematch with Searcy. Watch highlights of Siloam Springs' Week 1 tie to Shiloh Christian here.