Class 4A - Week 7 - 2013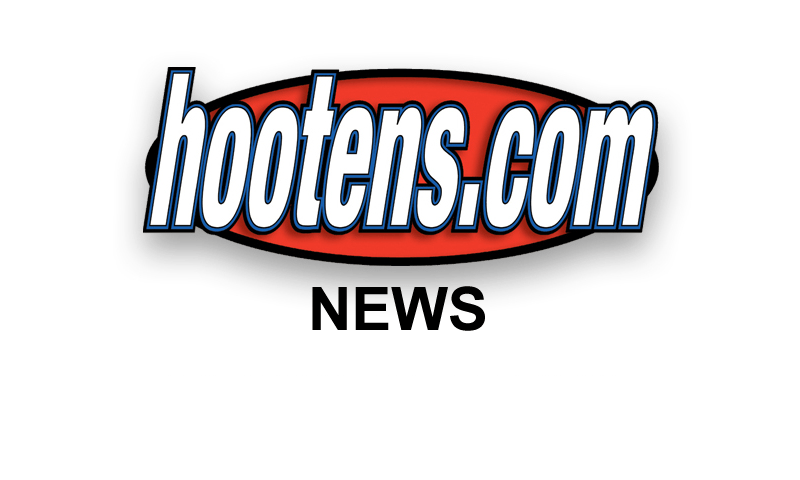 Hootens.com Rankings
Class 4A, Week 7, 2013
Copyright Hooten Publishing, Inc.
1. Warren (3-3)
2. Arkadelphia (6-0)
3. Dollarway (6-0)
4. Booneville (6-0)
5. Prairie Grove (5-1)
6. Nashville (4-2)
7. Pottsville (6-0)
8. Valley View (6-0)
9. Hamburg (5-1)
10. Malvern (5-1)
11. Lonoke (5-1)
12. Maumelle (5-1)
13. Ashdown (5-1)
14. Highland (5-1)
15. Star City (3-3)
16. Dardanelle (4-2)
17. Gosnell (5-1)
18. Newport (4-2)
19. CAC (3-3)
20. Stuttgart (3-3)
21. Lincoln (5-1)
22. Clinton (3-3)
23. Farmington (4-1-1)
24. Pulaski Robinson (4-2)
25. Gentry (3-3)
26. DeWitt (4-2)
27. Mena (3-3)
28. Subiaco Academy (3-3)
29. Pocahontas (4-2)
30. Crossett (2-4)
31. Gravette (2-4)
32. Jonesboro Westside (5-1)
33. Heber Springs (1-5)
34. Monticello (1-5)
35. Dumas (1-5)
36. Pea Ridge (0-6)
37. Ozark (1-5)
38. Bauxite (1-5)
39. Arkansas Baptist (1-5)
40. Berryville (2-4)
41. Southside Batesville (1-5)
42. Brookland (3-3)
43. Cave City (0-6)
44. Lake Village (1-5)
45. Dover (0-6)
46. Trumann (1-5)
47. Waldron (0-6)
48. Marianna (0-5)
HOOTENS.COM GAME OF THE WEEK
No. 11 Lonoke at No. 3 Dollarway
The winner takes a big step toward the conference crown. Undefeated Dollarway shared the league title last season, while Lonoke hasn't won a conference title since 2008. Dollarway outscores its opponents 40-5 weekly. The Cardinals defense shut out three straight opponents, held Class 6A Little Rock Parkview to a field goal and didn't allow Clinton to score until the final minute last week. Senior tackle Nicholas Woodfork and junior linebacker Chaderius Avery each made 67 tackles this season. Senior Joshua Liddell (committed to Arkansas State) starts at quarterback (1,600 total yards, 13 passing touchdowns, six rushing TDs) and plays free safety when needed. "He's the best defensive back, maybe the best athlete, in the conference," Lonoke coach Doug Bost says. Senior cornerback Kabion Ento leads the Cardinals with four interceptions.
Lonoke upended Southside Batesville 39-21 last week, rallying from a 14-0 deficit. Senior quarterback Kody Smith paces the Jackrabbit rushing attack with 931 yards and 14 TDs this fall, and he's completed 37 of 60 passes (60 percent) for 473 yards and three TDs. Senior Blake Mack, whose committed to Arkansas State, picks up yardage on speed sweeps (41 carries, 296 yards, four TDs) and catching passes (31 receptions, 421 yards and two TDs). Junior end Dylan Goforth leads the Jackrabbit defense. Junior linebacker Chandler Elmore topped the tackle chart the opening three weeks, but hasn't played since mid-September after getting staph infection from a spider bite. Elmore could return this week, Bost says.
HOOTEN'S TV SHOW
Hooten's Arkansas Football TV Show airs 10:30 a.m. Saturdays this fall on KATV 7 (ABC-Little Rock) and KXNW (Ch. 34 Fort Smith/Fayetteville). The show features the state's top recruits.
LAST WEEK
Hootens.com correctly predicted 22 of 24 games (92 percent) last week, nailing the point spread of Farmington by 17 points at Berryville. For the season, Hootens.com has correctly predicted 173 of 198 games (87 percent).
WEEK 7 PREDICTIONS (favored team in ALL CAPS followed by point spread)
1-4A
FARMINGTON (8) at Gravette: This game decides playoff seeding. Farmington junior QB Keaton Austin threw a 40-yard TD pass in last week's 17-point win at Berryville. Gravette needs at least one more victory to make the playoffs for the seventh straight season. Gravette junior Cedric Duarte has rushed 139 times for 688 yards (5 yards per carry) and six TDs this fall.
Gentry at LINCOLN (3): Lincoln led Prairie Grove 7-6 in the second quarter last week, before losing 40-17. The Tigers turned the ball over five times (only one turnover in opening five games). Gentry's three wins this fall equal the past two seasons combined. The Pioneer senior QB Jarod Cousins has completed 63 of 109 passes for 901 yards and six TDs this fall. Cousins ran for 246 yards and five scores in last week's 43-30 win at Pea Ridge.
Pea Ridge at OZARK (1): Ozark holds a 2-1 edge in the overall series. Pea Ridge now winless after forfeiting victories over Elkins and Greenland (used an ineligible player). The Blackhawks trailed Gentry 43-8 in the third quarter last week before getting within 13 points late in the fourth quarter. Senior Logan Rose caught a pair of TD passes against Gentry. Ozark gets better every week. The Hillbillies beat Berryville by 15 points Week 5 and took Gravette to overtime a week ago. Ozark QB Jake Simpson threw a 52-yard TD pass and ran 30 yards for a score at Gravette.
PRAIRIE GROVE (28) at Berryville: Berryville hasn't beaten Prairie Grove since 2006. Prairie Grove hasn't lost a conference game since Week 10, 2011. The Tigers forced five turnovers in last week's 23-point win over Lincoln. Tiger junior playmaker Bobby Catt scored three TDs in the fourth quarter a week ago.
2-4A
Lonoke at DOLLARWAY (8): Hootens.com Class 4A Game of the Week. Watch highlights of Dollarway's Week 1 win over West Helena here and highlights of Lonoke's Week 4 win over Heber Springs here.
Clinton at STUTTGART (2): Stuttgart has beaten Clinton four of the past five years. But both teams coming off losses last week. Stuttgart trailed Newport 28-21 in the fourth quarter a week ago before losing by 20 points. Clinton's fourth-quarter TD last week was the first allowed by Dollarway since Week 1. Watch highlights of Clinton's Week 2 loss to Highland here.
Heber Springs at NEWPORT (14): Newport avoided an 0-3 conference start with last week's 41-21 victory over Stuttgart. Senior Kristin Crite rushed for 251 yards and three TDs against Stuttgart, scoring twice in the fourth quarter. Heber Springs' 22-point win over Marianna was its first of the season. Panther junior Chandler Marquardt has 143 carries for 960 yards and eight TDs this season, while senior QB Michael Kramer completes 77 of 176 passes for 1,035 yards and 12 TDs. Watch highlights of Heber Spring's Week 4 loss to Lonoke here.
Marianna at SOUTHSIDE BATESVILLE (30): Southside Batesville has beaten Marianna twice in the past five years, including 58-6 a year ago. The Southerners led Lonoke 14-0 in the first quarter last week before losing 39-21. Southerner QB Drew Moss has passed for more than 1,000 yards and five TDs this year.
3-4A
HIGHLAND (1) at Gosnell: Gosnell has won five straight since losing at Class 5A Forrest City in the opener. Pirate senior running back Marcus Mullins (900 yards, 14 TDs), sophomore RB Carlos Blackman (300 yards) and senior QB Dwight Griffin (400 yards rushing, 400 yards passing) fuel an attack that averages 30 ppg. The Pirate D improved this season with senior Jerry Henry shifting from end to tackle and sophomore Dequez Murphy (275-pound bench press) anchoring the middle. No Highland varsity member has won at Gosnell (0-2 at Gosnell in junior high and lost 42-20 in 2011). Junior Avery Johnson scored Highland's only TD last week before missing most of the second half with cramps, while classmate Deon Stewart missed the second half with a possible broken hand. Watch highlights of Highland's Week 6 loss to Valley View here.
JONESBORO WESTSIDE (12) at Brookland: Jonesboro Westside going for its second three-game conference win streak since 1986 (won three in a row last year). The Warriors trailed Cave City 6-0 early in the second quarter last week before winning by 10 points. Warrior senior Mickeal Quillman ran for 149 yards and two scores, including a 91-yarder, a week ago.
POCAHONTAS (17) at Cave City: Pocahontas sits in prime playoff position after upending Brookland 32-6 a week ago when Eric Wolf ran for 143 yards and three TDs. Cave City has won just four games since 2010.
Trumann at VALLEY VIEW (28): Trumann picked up a forfeit victory from Earle last week, but the Wildcats haven't won on the field since Week 5, 2011. Valley View stepped toward its first conference title since 2010 with last week's 18-point win at Highland. Blazer senior Jaegar Sullins returned from an ankle injury last week, rushing for two TDs. Watch highlights of Trumann's Week 2 loss at Nettleton here and highlights of Valley View's win over Highland here.

4-4A
BOONEVILLE (21) at Mena: Undefeated Booneville has applied the 35-point sportsmanship rule by halftime of every conference game this fall. But Mena allows plays tough in the Battle of the Bearcats, beating Booneville by a point last year and losing by 11 points in 2011. Booneville junior Matt Berry ran for a TD and caught a TD pass in last week's 42-0 win over Dardanelle. Watch highlights of Booneville's Week 5 win at Subiaco Academy here.
MAUMELLE (24) at Subiaco Academy: Subiaco Academy gained 412 yards in last week's 23-point triumph at Waldron. Trojan junior fullback Julius Lewis (a transfer from Maumelle) ran for 131 yards and four scores a week ago. Maumelle junior QB Tyshaun Robinson has passed for 454 yards and five TDs the past two weeks. Watch highlights of Subiaco Academy's Week 5 loss to Booneville here.
POTTSVILLE (35) at Dover: Two-time defending league champion Pottsville has applied the 35-point sportsmanship rule the past two weeks. Five Apaches rushed for TDs in last week's 35-point win over Mena. Dover's defense played well in the first half of last week's 35-point loss at Maumelle (trailed 14-0 at halftime), and the Pirates led Dardanelle 10-0 early in the third quarter Week 4. Watch highlights of Pottsville's Week 5 win at Dardanelle here.
Waldron at DARDANELLE (28): Senior JJ Dunn leads Dardanelle with 67 tackles, five tackles for loss, four forced fumbles and a fumble recovery. Senior Ethan Farnam has recorded 57 tackles, a forced fumble and a fumble recovery, while junior Parker Witt has 46 tackles, 11.5 tackles for loss and three sacks. The Sand Lizards have lost consecutive games after starting 4-0. Waldron has lost 19 consecutive games. Watch highlights of Dardanelle's Week 5 loss to Pottsville here.
7-4A
ARKADELPHIA (40) at Pulaski Robinson: Arkadelphia goes for its sixth sportsmanship rule victory this fall. Junior defensive lineman Emmanuel Cooper racked up four sacks and ran for a TD on offense in last week's 41-point win over Central Arkansas Christian. Badger senior Kris Oliver (833 yards, 13 TDs) and senior QB Jakahari Howell (1,351 yards and 15 TDs) pace an offense that averages 49 ppg. Pulaski Robinson forced four turnovers, two setting up TDs, at Bauxite a week ago. Watch highlights of Arkadelphia's Week 3 win over Hot Springs here.
Arkansas Baptist at MALVERN (28): This is the second meeting between these schools (Malvern won by 33 points a year ago). The Leopards beat previously unbeaten Ashdown 16-6 last week. Arkansas Baptist gained 167 yards in last week's 56-20 loss to Nashville. Watch highlights of Arkansas Baptist's Week 6 loss to Nashville here.
Ashdown at NASHVILLE (8): These teams meet for the 64th time since 1911. Nashville has won 47 games against Ashdown, including the past nine. Scrapper junior LaMichael Pettway caught five passes for 239 yards and three TDs in the first half of last week's 36-point win at Arkansas Baptist. The Scrappers are 3-1 since Pettway (29 catches, 704 yards, eight TDs) shifted from QB to receiver. Ashdown must regroup after losing its first game last week (16-6 to Malvern). Senior QB Jake Alexander completed just one pass in the first half and the Panthers didn't produce any points on two trips in the red zone. Watch highlights of Nashville's Week 6 win at Arkansas Baptist here and Ashdown's Week 2 win over Hope here.
Bauxite at CAC (14): Bauxite led Pulaski Robinson 20-7 early in the second quarter last week before losing by seven points. The Miners yield 44 points weekly, while Central Arkansas Christian gives up 37 ppg.
8-4A
Crossett at MONTICELLO (1): Monticello won its first game of the season last week, mauling Lake Village 42-8. And the Billies have a chance to win three of the final four games. Senior QB Imani Riley rushed for 200 yards and three TDs, while Omar Simpson added 85 yards and two scores. Watch highlights of Monticello's Week 1 loss to White Hall here.
De Witt at WARREN (28): Warren led Dumas by four TDs in the first quarter a week ago, and the 'Jacks won't get tested until going to Hamburg Week 9. Senior QB Drake Jones threw four TDs and ran for another against Dumas. DeWitt is likely in the playoffs for the first time since 2000 after beating Crossett and Lake Village the past two weeks. Watch highlights of Warren's Week 1 loss to Fayetteville here.
Dumas at STAR CITY (17): Star City trailed Hamburg 14-12 at halftime last week (only the second team to score on Hamburg this year) but lost 21-12. The Bulldogs threw four interceptions last week, their second straight loss. Dumas' only victory was over Lake Village.
Lake Village at HAMBURG (35): Hamburg intercepted four passes in last week's nine-point victory over Star City (the first time in three years that Star City didn't win in the final minutes). Hamburg's Demarion Mills returned the opening kickoff 84 yards for a TD last week, and the Lion D or special teams have scored a TD in four games. Watch highlights of Hamburg's Week 1 win over McGehee here.