Class 4A - Week 3 - 2014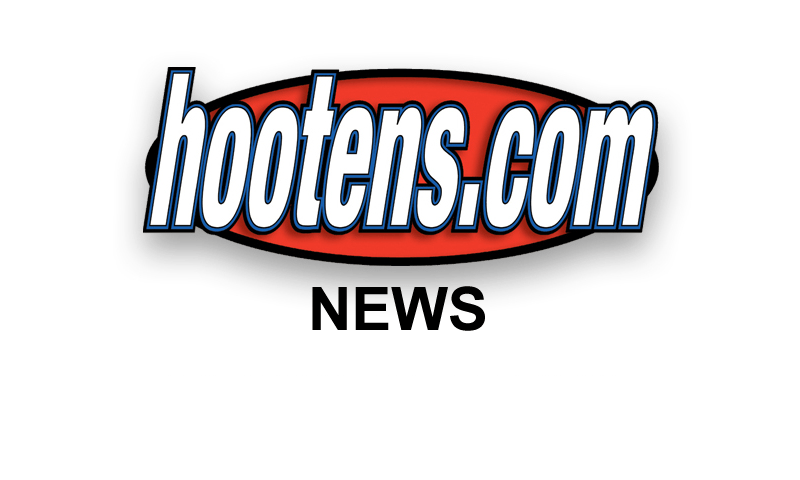 Hootens.com Rankings
Class 4A, Week 3, 2014
Copyright Hooten Publishing, Inc.


1. Warren (1-1)
2. Nashville (2-0)
3. Dollarway (2-0)
4. Star City (2-0)
5. Newport (2-0)
6. Arkadelphia (2-0)
7. Gosnell (2-0)
8. Malvern (1-1)
9. Hamburg (1-1)
10. Lonoke (1-1)
11. Dardanelle (2-0)
12. Ashdown (1-1)
13. West Helena (1-1)
14. Pottsville (2-0)
15. Pulaski Robinson (2-0)
16. Prairie Grove (0-1)
17. Shiloh Christian (1-1)
18. Fountain Lake (2-0)
19. Mena (2-0)
20. Dover (2-0)
21. Pocahontas (2-0)
22. Heber Springs (1-1)
23. Clinton (1-1)
24. Monticello (1-1)
25. CAC (1-1)
26. Highland (0-2)
27. Gravette (1-1)
28. Stuttgart (0-2)
29. Ozark (1-1)
30. Pea Ridge (2-0)
31. Crossett (1-1)
32. DeWitt (1-1)
33. Dumas (0-2)
34. Huntsville (1-1)
35. Jonesboro Westside (1-1)
36. Cave City (1-1)
37. Berryville (1-1)
38. Subiaco Academy (1-1)
39. Arkansas Baptist (1-1)
40. Bauxite (1-1)
41. Brookland (1-1)
42. Southside Batesville (0-2)
43. Harrisburg (0-2)
44. Gentry (0-2)
45. Riverview (1-1)
46. Trumann (1-1)
47. Lincoln (0-2)
48. Waldron (0-2)


HOOTENS.COM GAME OF THE WEEK
Class 5A No. 2 Pulaski Academy at No. 1 Warren
This is the seventh meeting between these powers since 2002. Pulaski Academy has won four of the past six meetings, including the past two by a combined 91-48. The Bruins landed in Little Rock at 10:30 p.m. Sunday night and this week play their first game of 2014 against a team from Arkansas. The Bruins lost at Highland Park, Texas by seven points in Week 1 and beat New Smyrna Beach, Fla., by 32 points last Thursday before spending two-and-a-half days at Disney World in Orlando. Senior receiver Will Hastings has 20 catches for 356 yards and five touchdowns this fall. Senior linebacker Reed Rickenbach tops the Bruin tackle chart. Senior linebacker Reid Bartholomew tore his MCL in Pulaski Academy's scrimmage game and won't play this year, but junior Zach Kelley (1,582 yards and 21 TDs last year) could return Week 6 after breaking his shoulder in the scrimmage game. "We've got playmakers, we just have to find them," Bruin coach Bo Hembree says.
Warren beat Stuttgart 26-12 last week and lost to Class 7A FS Southside by seven points in the opener. Lumberjack senior Darveon Brown played exclusively at quarterback last week "but we'll move him all over the place," Warren coach Bo Hembree says. Senior Jaylon Marshall returns this week after missing last week's game and the final three quarters against FS Southside after getting ejected. Marshall returned a kickoff 57 yards that set up his TD on the first play against the Rebels. "Our offense doesn't have an identity yet, because we've not had all our guys," Hembree says. Watch highlights of Warren's Hootens.com Kickoff Classic game against FS Southside here.


TV SHOW
Hooten's Arkansas Football TV show airs 10::30 a.m. Saturdays this fall on KATV 7 (ABC-Little Rock) and at 8:30 a.m. KXNW (Ch. 34 Fort Smith/Fayetteville). The show features the state's top recruiting prospects.


LAST WEEK
Hootens.com correctly predicted 35 of 44 games (80 percent) last week. For the season, HAFR has correctly predicted 69 of 84 games (82 percent).


WEEK 3 PREDICTIONS (favored team in ALL CAPS followed by point spread)
1-4A
Victory Christian (Okla.) at SHILOH CHRISTIAN (1): Undefeated Victory Christian, Okla., outscores its opponents an average of 39-17. Shiloh Christian beat First Baptist Academy (Naples, Fla) by four points last week. Shiloh Christian receiver Reed Lowe won't play again this season after tearing his MCL Week 1. Watch highlights of Shiloh Christian's Hootens.com Kickoff Classic game against Charleston here.
West Fork at PRAIRIE GROVE (7): West Fork goes for its first 3-0 start since 2009 after beating Berryville and Gentry by a combined 72-36. Prairie Grove has won the past four in the series, and the past three by an average of 31.
GRAVETTE (21) at Jay, Okla.: Gravette running back Cedric Duarte ran 42 times for 252 yards and four TDs and threw a 59-yard TD pass in last week's 24-point win at Mayflower. Duarte has 65 carries for 411 yards and five TDs in 2014.
Lincoln at CEDARVILLE (1): Lincoln tries to avoid its first 0-3 start since 2008. Both teams were shutout earlier this season (Class 5A HS Lakeside beat Lincoln 36-0 Week 1, and Dover beat Cedarville 35-0 last week). Watch highlights of Lincoln's Hootens.com Kickoff Classic game against HS Lakeside here.
Pea Ridge at PARIS (6): Undefeated Pea Ridge has won more games than it did last season (1-9 record, but forfeited two non-conference victories). Pea Ridge running back Shane Ivy ran just one time in Week 1 before a leg injury, but returned last week with 10 carries, 105 yards and a TD in a 34-point win over Green Forest.
HUNTSVILLE (6) at Elkins: Huntsville has won four of the past six over the Elks, including a 13-point decision last season. Huntsville senior Christian Cain ran for 135 yards in last week's lost to Class 5A Farmington.
BERRYVILLE (1) at Green Forest: Berryville has won three of the past four Carroll County Feuds, including last fall's 21-20 decision. Green Forest ran 44 times for 123 yards in last week's 40-6 loss at Pea Ridge.
Greenland at GENTRY (2): Gentry gained just 2 yards in the first half of last week's 36-point loss at Charleston. Greenland ran 19 times for just 62 yards in last week's 29-point loss to Mansfield.

2-4A
Newport at SYLVAN HILLS (3): Sylvan Hills off to its second straight 2-0 start and third since 1999. Bear QB Tra Doss ran for 189 yards and three TDs in last week's 13-point win at HS Lakeside. Newport junior Carl Turner ran for two TDs and returned an interception for another in last week's 31-point win at Green County Tech. Watch highlights of Sylvan Hills Week 3 victory over Newport here.
LONOKE (16) at LR McClellan: LR McClellan hasn't won a non-conference game since 2009. Lonoke receiver Logan Dozier threw a short TD out of the Wildcat formation in the final seconds of last week's four-point win at Beebe. Watch highlights of McClellan's Week 2 against Bryant here and Lonoke's Week 1 against Star City here.
FORREST CITY (1) at West Helena: Winless Forrest City lost to West Memphis by one point with no time left Week 1 and couldn't score late in last week's two-point setback to Dollarway. West Helena hung 70 points on Marianna last week.
STUTTGART (7) at DeWitt: The Battle of Arkansas County resumes for the first time since 2009 (a 31-point Stuttgart victory). Stuttgart has scored just three TDs this year. DeWitt led Carlisle 34-16 in the third quarter last week and held on for a 34-32 triumph. Watch highlights of DeWitt's Hootens.com Kickoff Classic game against Episcopal Collegiate here.
CAC at VALLEY VIEW (1): This is a rematch of of the 2012 first round playoff game CAC won 37-27. Valley View's Jaegar Cornelius scored two TDs in last week's 19-point win at Mountain Home. CAC junior Braylon Harris ran for 192 yards and a TD in last week's seven-point loss at Pulaski Robinson.
Heber Springs at HARDING ACADEMY (7): Heber Springs usually plays Harding Academy tight.
MOUNTAIN VIEW (6) at Southside Batesville: Mountain View beat Southside Batesville by six points last season. Yellowjacket junior Josh Burns ran 23 times for 229 yards and two TDs and returned a kickoff for another in last week's eight-point win over Brookland.
BALD KNOB (6) at Riverview: These former conference foes split the past two meetings. Riverview senior Xavier Barrow ran for 180 yards and four TDs in last week's 36-point win at Walnut Ridge. Bald Knob QB Grant Glaze ran for 101 yards and passed for 178 yards in last week's 46-point win against Southside Batesville.

3-4A
Earle at HIGHLAND (7): Struggling Highland got manhandled at the line of scrimmage last week at Clinton (22-point loss). Watch highlights of Highland's Week 2 against Clinton here and Earle's Week 1 against Hazen here.
Rivercrest at GOSNELL (10): Undefeated Gosnell trailed Osceola by 10 points in the third quarter last week before slipping to a 28-18 victory. The Pirates committed two turnovers against Osceola.
POCAHONTAS (21) at Corning: Pocahontas sophomore QB Reece Coates led the junior high to a 9-0 record last season and has directed the Redskins to a 2-0 start this fall.
Cave City at HOXIE (25): Hoxie mercy ruled Cave City 35-0 a year ago and has beaten Trumann and Jonesboro Westside the past two weeks by a combined 65-0.
Jonesboro Westside at CROSS COUNTY (2): Jonesboro Westside has won four of its past eight non-conference games. Watch highlights of Jonesboro Westside's Week 3 win over Cross County here.
PARAGOULD (8) at Trumann: This rivalry resumes after a two-year hiatus. Trumann has won five of the past nine over the Rams. Trumann's 33-6 win over Manila last week was its first on-the-field non-conference victory (received forfeit from Earle Week 3 last year) since 2011.
Manila at BROOKLAND (28): Brookland's eight-point loss last week at Mountain View was its first in a non-conference game. Manila has lost 18 straight games.
Walnut Ridge at HARRISBURG (7): A battle of winless teams. Harrisburg has been outscored by a total of 81-37 this year by Cross County and Marked Tree, while Walnut Ridge has lost to Corning and Riverview by a combined 66-14.

4-4A
DARDANELLE (18) at Clarksville: These are former conference foes. Clarksville has won four of the past six in the series, but four of those games were decided by a TD or less. Sand Lizard senior QB Kristian Thompson completed nine of 11 passes for 95 yards and TD and ran 19 times for 121 yards and two scores in last week's 28-0 win over then-Class 3A No. 1 Booneville.
Pottsville at RUSSELLVILLE (6): Pottsville gets its toughest test of the season after beating Gravette and Morrilton by a combined 79-23 this season. Senior linebacker Logan Hunt leds a veteran defense in tackles. Former outside linebackers Austin Smith and Austin McNeely provide a spark this fall at tackle. Apache halfbacks Taylor Waddell (five TDs) and Josh Dugger (three TDs) each have more than 300 yards rushing this fall.
CLINTON (28) at Yellville-Summit: Clinton clobbered favored Highland by 22 points last week. Senior Robert Ferrell ran 20 times for 150 yards and a TD, while senior Nathan Teague rocketed 57 yards for a score. The Yellowjackets ran for 366 yards. Watch highlights of Clinton's Week 2 against Highland here.
PULASKI ROBINSON (24) at North Pulaski: Pulaski Robinson has beaten the Falcons the past two seasons by a combined 78-21. Senator junior T.J. Hammons ran six times for 119 yards and two TDs and caught a 64-yard TD pass in last week's seven-point win over CAC. Watch highlights of Robinson's Week 1 against Bauxite here.
Ozark at CHARLESTON (20): Ozark has beaten Charleston two of the past three seasons. Ozark QB Ryan Jenkins passed for 76 yards and ran for 74 yards in last week's 20-point win over Clarksville. Charleston QB Ty Storey has thrown eight TDs this year. Watch highlights of Charleston's Hootens.com Kickoff Week game against Shiloh Christian here.
Arkansas Baptist at BOONEVILLE (21): Dardanelle snapped Booneville's 16-game win streak last week. The Bearcats committed four turnovers in the second half. Arkansas Baptist senior Riley Perkins threw three TD passes last week before leaving the game with a broken collarbone.
Mayflower at DOVER (7): Surprising Dover has scored 86 points in the opening two games. Dover held Cedarville to 74 yards last week. Mayflower averages 36 ppg. Watch highlights of Mayflower's Week 1 against Dumas here.
SUBIACO ACADEMY (28) at Western Yell Co.: Subiaco Academy QB Kelly Hollis threw two TDs and ran for another in last week's 19-point loss to Lamar.

7-4A
Watson Chapel at NASHVILLE (14): Nashville goes for its third straight win over a Class 5A opponent. Scrapper junior QB Leonard Snell has completed 25 of 36 passes (69 percent) for 419 yards and nine TDs this fall, while senior LaMichael Pettway has seven TD catches.
HS LAKESIDE (1) at Malvern: HS Lakeside has beaten Malvern seven of the past eight seasons. Malvern led Lake Hamilton 10-0 in the first quarter last week, but lost by 17 points. HS Lakeside QB Clint Smedley ran for 98 yards and three TDs a week ago against Sylvan Hills. Watch highlights of Malvern's Week 2 against Lake Hamilton here and HS Lakeside's Hootens.com Kickoff game against Lincoln here.
ARKADELPHIA (14) at Hot Springs: Arkadelphia has beaten Hot Springs the past two seasons by a combined 80-35. Hot Springs' two losses this year are by a total of two points. Arkadelphia led Class 6A Sheridan 24-0 in the first quarter last week.
ASHDOWN (16) at De Queen: This is the 70th meeting between these teams, with the series dating to 1927. De Queen holds a 34-30-5 lifetime advantage over the Panthers, but Ashdown has won 11 of the past 13 in the series. Ashdown junior QB Brandon Northcross ran for two TDs and returned a kickoff 98 yards for another in last week's two-point loss at Hope. Ashdown rallied late last season to down De Queen 36-21.
Fountain Lake at MAUMELLE (1): These teams split their only two meetings, with Maumelle winning 35-0 last year and Fountain Lake prevailing 18-14 in a weather-shortened 2012 contest. Maumelle senior QB J.B. Minix didn't play Week 1 but returned in last week's 39-0 win over North Pulaski, passing for 101 yards and running for 41 yards.
MENA (2) at Mansfield: Mena beat Hot Springs last week 22-21. The Bearcats have blasted Mansfield the past four seasons, winning two games over the Tigers by a TD.
Jessieville at BAUXITE (3): Bauxite owned this series for two decades, but Jessieville has won three of the past four in the rivalry. Miner RB Ben Madison has more than 300 yards and two TDs this year. Watch highlights of Bauxite's Week 1 against Robinson here.
LAVACA (11) at Waldron: This is the first meeting since 2007 when Lavaca won 48-13. Winless Waldron has been outscored by an average of 27 ppg this year.

8-4A
PULASKI ACADEMY (1) at Warren: Hootens.com Class 4A Game of the Week.
STUTTGART (7) at DeWitt: The Battle of Arkansas County resumes for the first time since 2009 (a 31-point Stuttgart victory). Stuttgart has scored just three TDs this year. DeWitt led Carlisle 34-16 in the third quarter last week and held on for a 34-32 triumph. Watch highlights of DeWitt's Hootens.com Kickoff game against Episcopal Collegiate here.
Dollarway at CAMDEN FAIRVIEW (3): See hootens.com Class 5A Game of the Week. Dollarway led Forrest City by 30 points in the fourth quarter but won by just two points.
STAR CITY (14) at Mills: Star City has scored 91 points in two games. Bulldog junior QB Tye Brown threw five TDs in last week's 54-point win over Lake Village. Mills has won six of its past seven non-conference games. Watch highlights of Star City's Week 3 win over Mills here and Star City's Week 1 against Lonoke here.
Lake Village at HAMBURG (35): Hamburg gave up two special teams TDs in last week's 19-point loss to Class 5A Camden Fairview. Lake Village has given up 91 points this year.
MONTICELLO (8) at Fordyce: Fordyce must regroup after losing to Crossett 35-0 last week, its worst regular-season setback since losing to Camden Fairview in 2009.
LR Hall at DUMAS (20): Dumas goes for its first non-conference victory since Week 2, 2010. LR Hall hasn't won since Week 2, 2011. Watch highlights of Dumas's Week 1 against Mayflower here.
Crossett at MCGEHEE (6): Crossett senior Dominc Bridges returned an interception 99 yards for a TD in last week's 35-0 win at Fordyce. It was Crossett's first sportsmanship rule victory since clobbering Lake Village by 56 points Week 9, 2012.