Hogs: junior TE Hunter Henry weighs NFL option after winning Mackey Award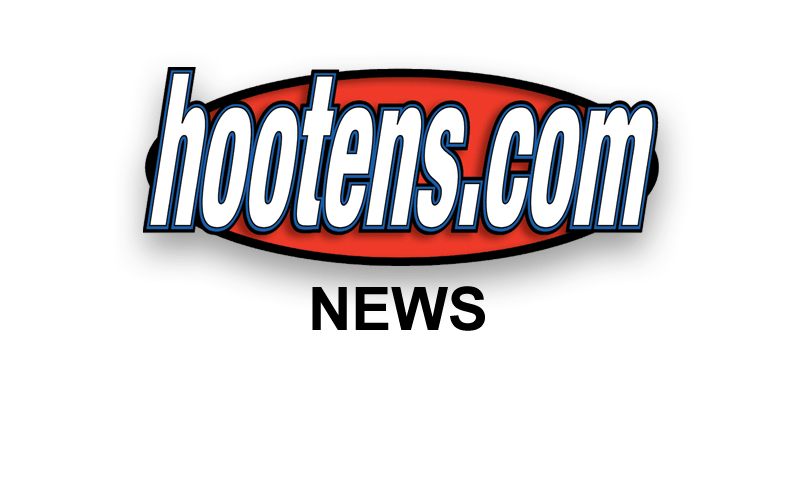 | | |
| --- | --- |
| | |
| | Jr TE HUNTER HENRY |
FAYETTEVILLE - Arkansas tight end Hunter Henry received the most applause Thursday night from four Alabama Crimson Tide All-Americans during the Home Depot College Football Awards Show.
Three Ole Miss All-Americans perhaps silently seethed.
Henry, the junior from Little Rock and Pulaski Academy, met with Arkansas media Friday after accepting the Mackey Award Thursday night in Atlanta voted to the nation's outstanding tight end.
Because of Henry's lateral heave to running back Alex Collins on the fourth-and-25 that Arkansas converted to a first down eventually to edge Ole Miss 53-52 in overtime, the College Football Playoff and Orange Bowl bound Crimson Tide won the SEC West instead of Ole Miss, which defeated Alabama but finished in second place at 6-2 to Alabama's 7-1.
"The Alabama guys liked to talk about that game, but the Ole Miss guys didn't want to," Henry said Friday. "I actually had a couple of guys coming up to me and thanking me for beating Ole Miss and keeping the game alive."
Who thanked him?
"Just the (Alabama) guys that were there," Henry said. " A'Shawn (Robinson) Reggie (Ragland) and Derrick (Henry, the running back named the Maxwell Trophy Player of the Year and Doak Walker Award winning and regarded the favorite to win the Heisman Trophy tonight in New York) and Ryan Kelly their center."
Hunter Henry said he knows Ole Miss All-America receiver Laquon Treadwell from high school all-star games and camps, and the two talked about old times but not much about the Arkansas vs. Ole Miss game.
How were Thursday's ceremonies in general?
"It was fun," Henry said. "It was really cool to be in Atlanta to be around all those guys that you kind of go against, and some of the guys that you play against and you see play on TV, to see the top guys and be amongst all those guys."
Henry joins D.J. Williams, the 2010 Mackey Award winner, as the second Razorback to win the Mackey Award and make Arkansas the first to have two Mackey Award winners.
"It's pretty special," Henry said, noting he knows Williams well as a mentor who's helpful with advice for on and off the field. "It's two guys from the same city, too, so that's pretty cool, two guys from Little Rock winning the award. It's an honor to be able to represent this state."
Henry and the Razorbacks battle Kansas State in the Jan. 2 Liberty Bowl in Memphis. Henry said he's "dealing with the process" whether he'll return to the UA in 2016 or declare for this spring's NFL draft.
The NCAA allows an exploratory process for juniors and third-year sophomores to get NFL feedback before declaring whether they will turn pro or return to school.
"I sent a grade into the NFL and different things like that, so I am waiting to get that back," Henry said. "I am still kind of looking at everything. It's a little bit of a process, thinking about it and looking at both sides. So I don't really have a decision yet or know what I am going to do."
Striving to become the first repeat Mackey Award winner is not among the incentives Henry considers for returning to the UA.
"It's cool to do it right now," Henry said. "I am not really thinking about coming back and winning it next year. There are a lot of good tight ends out there. There's probably a guy next year who's going to have a tremendous year and end up winning it next year."
Henry posted a banner year for Coach Bret Bielema's 7-5 Hogs by nationally leading tight ends in catches and receiving yards, 46 catches from graduating senior quarterback Brandon Allen for 647 yards.
Henry weighs the merits of being so close to graduation (a business degree in December 2016) and enjoying his college life to turning pro off a Mackey Award winning season and not risk injury. Senior running back Jonathan Williams brok his foot before his senior year in 2015 when he was deemed a draft worthy prospect off his junior season in 2014.
"It's a crazy process, stressful," Henry said. "But really it's a good problem to have. I'm blessed to be in this situation. I'm going to make the smartest decision for myself and my parents (Mark Henry, Hunter's father, is a minister and a former Razorback lettering as an offensive lineman from 1988-91) are behind me 100 percent. Whatever (decision) I make, they're going to be behind."
Is the process distracting his Liberty Bowl preparations?
"Not really," Henry said. "I got guys in the locker room who are going to keep me focused. And these coaches are going to keep me really focused on the game. And I am going to keep myself focused. I'm here, and this is the most important thing to me. I love being here. I'm looking forward going to the bowl playing Kansas State and enjoying the whole process. I'm going to take advantage of what I got right now."
"