Arkansas vs. K. State set for Liberty Bowl; Bielema faces Hall of Fame mentor Bill Snyder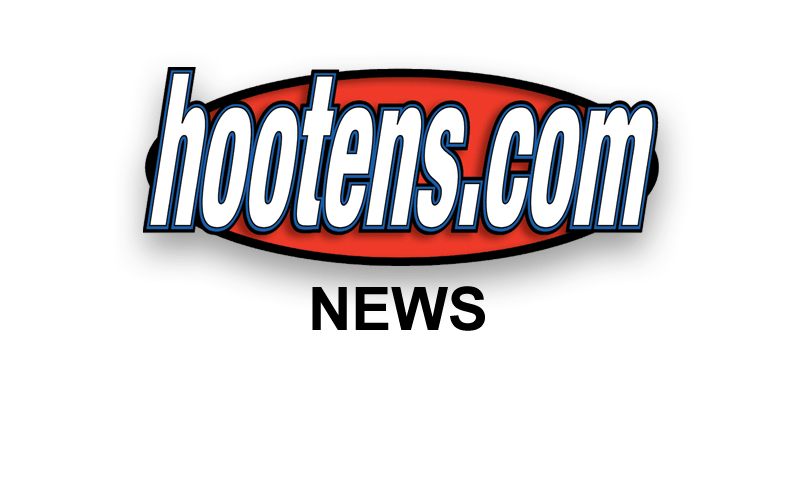 | | |
| --- | --- |
| | |
| | HOG hc BRET BIELEMA |
FAYETTEVILLE - After learning Sunday night their teams will battle in the Jan. 2 Liberty Bowl, Arkansas coach Bret Bielema and Kansas State coach Bill Snyder will meet Tuesday in New York as admiring protege and ingoing Hall of Famer.

Snyder, 76, for whom Bielema left his alma mater coaching linebackers at Iowa to become Snyder's K-State defensive coordinator in 2002 and 2003, is being inducted Tuesday night into the College Hall of Fame. Bielema, departing after his Sunday night Liberty Bowl press conference, will be among those attending.

"He was the first guy to give me a coordinator title and first guy to give me a lot of money for coaching," Bielema said Sunday night. "The day I left him (to become defensive coordinator and later head coach at Wisconsin) was a sad one. I called Coach Snyder earlier this year when we were struggling. He gave me some advice. I can't say enough about him."

Snyder quipped about the prospect of meeting his burly former coordinator in New York: "It is a great thing to have Bret up here. He's so big I don't want him to give me a big hug. I am 112 years old and a little fragile."

Snyder, the most successful K-State coach ever, coached at Kansas State from 1988-2005 and retired but un-retired in 2009 to be successful there again. He hasn't declared if he'll continue coaching beyond the 6-6 Wildcats' game with the 7-5 Razorbacks.

"I don't want to comment on that ..." Bielema said, his voice breaking. "If this is last one that would be pretty cool. He's a guy that for two years trained me. I was a long, long way from home. So he gave me a lot of advice on things other than football."

MICHAEL SMITH A K-STATE ALUM
Michael Smith, Arkansas' receivers coach since Bielema's 2013 first season, played for Snyder at Kansas State and was hired by Bielema off Snyder's staff and looks forward to the matchup.

"Yeah, in the same way I am," Bielema said, chuckling. "We are both scared, too. We are scared of that man. He has a way of inflicting that on you. Of all the coaches that I hired when I came here, the phone call that I dreaded the most was the phone call from Coach Snyder to get permission to bring Michael with me. He proceeded to let me have it pretty good. I weathered the storm and at least got the chance to talk to him and then Michael had to make a decision from there."

SMART WANTS ENOS
Bielema is most concerned about offensive coordinator Dan Enos, the subject of rumored interest for coaching jobs, including from new Georgia coach Kirby Smart. Smart requested Bielema's permission to talk to Enos about the Bulldogs' offensive coordinator job.

"Kirby called me early this morning, asked me for permission to talk to Dan," Bielema said Sunday night. "I just basically said .. I understand if you've got to talk to Dan, if that's something you want to do, but he's got a non-compete clause in the SEC. So that kind of null and voids those things from really becoming real within our conference."

Asked if that would end Smart's pursuit, Bielema said, "I don't know where that goes from there."

Bielema said over his initial objections, which he is now glad weren't upheld, that Arkansas athletic director Jeff Long installed SEC no-compete clauses in the contracts of all of the football assistants.

Enos was on the job in Fayetteville all weekend as Bielema conducted closed practices Friday, Saturday and Sunday.

Bielema said the Friday and Saturday practices were mainly developmental for the redshirts and younger players. The whole team worked Sunday.

Of the 17 bowl practices he has scheduled, Bielema said the first nine will be "Arkansas on Arkansas," and the last nine devoted to game prep for Kansas State.

Arkansas (7-5) has the better record than KSU (6-6), but K-State comes off consecutive Big 12 victories over Iowa State, Kansas and West Virginia.

"You'll see a great team from Kansas State," Bielema said. "Coach Snyder is relentless in his attitude toward bowl games. Another opportunity to win. I've been there. I've seen what those guys go through, so we'll get their best shot."

HOGS AND 'CATS AT COTTON
Snyder and K-State have played against Arkansas before in Bobby Petrino's last game as Arkansas' coach. On Jan. 7, 2012, Petrino's 2011 Razorbacks finished their 11-2 season by defeating Kansas State 29-16 in the Cotton Bowl.

3 WITHHELD BUT OK
Receivers Dominique Reed, Drew Morgan and running back Kody Walker, banged up during the regular-season finale (28-3 win over Missouri), did not practice over the weekend.

Reed, the junior from Camden Fairview, appeared seriously injured with an ankle sprain, but Bielema said, "Dominique is cleared. He's fine. He had a high ankle sprain that wasn't severe. It was gimping him a little, but he's fine."

Apparently Morgan deemed himself fit Sunday, but coaches and training staff have opted to wait awhile.

"Drew was angry because he wasn't allowed to practice today," Bielema said. "We also kept Kody Walker out. He got banged out. Nothing prohibitive. Just thought it would be good to get him rest."

LIBERTY BOWL TICKETS
Liberty Bowl tickets are available on ArkansasRazorbacks.com.

According to the UA, due to the likelihood of a high volume of calls, fans are encouraged to order tickets online.

Fans can reach the Razorback Ticket Center by phone at 1-800-982-HOGS (4647) from 7-9 p.m. on Sunday evening. The Ticket Center will be open extended hours Monday-Friday (Dec. 7-11) from 8:30 a.m.-6 p.m. Ticket requests will be taken until Friday, Dec. 11 and then orders will be fill based on Razorback Foundation priority guidelines.




"