New Arkansas coach Bielema calls Hogs, makes good first impression on players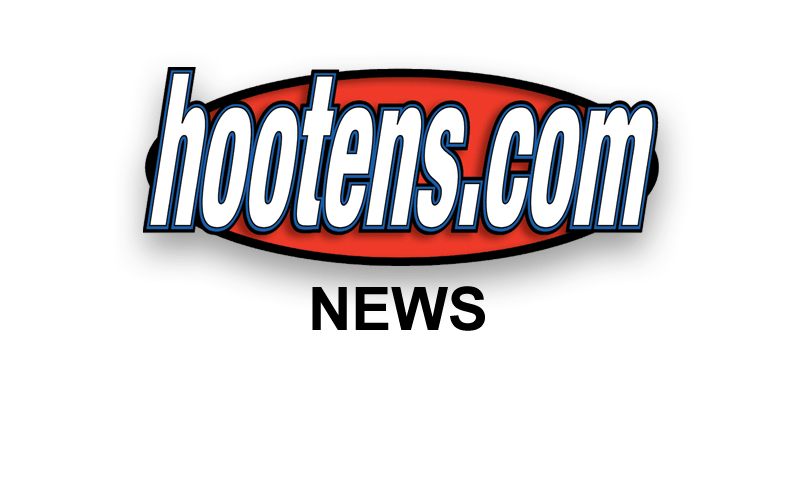 New Razorback head coach Bret Bielema

FAYETTEVILLE - From slopping hogs in Illinois as a kid, Bret Bielema now coaches Hogs in Arkansas.

The former Wisconsin coach and native of Prophetstown, Ill., was officially introduced Wednesday as the Razorbacks head football coach by University of Arkansas athletic director Jeff Long .

"I grew up, ironically, on a pig farm," Bielema said before leading boosters and UA brass in calling the Hogs. "That was my first public Pig-Sooie. From the ages 4 to 18 when I called them, my only partners were pigs. There is a little more pressure there."

And a lot more money and expectations here.

Bielema, 42, accepted a $3.2 million per year, six-year contract to become Arkansas' coach following a spectacular 68-24 run as Wisconsin's head coach from 2006-2012. Before that, he coordinated the Wisconsin defense for two years for Wisconsin athletic director and retired coaching icon Barry Alvarez.

Wisconsin, a 17-14 Capital One Bowl victor over SEC West champion Arkansas in Bielema's head coaching debut season, has won three consecutive Big Ten championships and will appear in a third consecutive Rose Bowl on Jan. 1.

Bielema will not coach the Badgers in the Rose Bowl and begins full-time Arkansas duties immediately, meeting with the team Tuesday then meeting today with the remaining eight full-time assistants.

Hiring an offensive coordinator will be among Bielema's early agenda since 2012 Arkansas offensive coordinator Paul Petrino this week became the head coach at Idaho.

Long said he first met Bielema when Bielema was Wisconsin's defensive coordinator in 2005 and that Bielema had written him a letter received in September admiring his handling of firing Bobby Petrino despite his 10-3 and 11-2 seasons after it was revealed Petrino had hired a woman with whom he confessed "having an improper relationship" to the football staff position of student-athlete development coordinator.

"I got a letter from Bret in the fall, but that letter was about the things that transpired last April," Long said Wednesday. "He wrote me a note and shared with me how impressed he was with how we handled that, our leadership. I think I got that in September. I still have the letter. That impacted me, because I only got a few from coaches around the country, very few, less than three or four. It meant a lot to me."

Bielema, praising Wisconsin and Alvarez, Wednesday, was asked what attracted him from Arkansas to leave the school where he had rousing success.

"The opportunity to be in the SEC is just something I really wanted to do," Bielema said. "I'm just glad that the opportunity came at Arkansas. Because there's probably only two or three schools that I would've thought about this opportunity. And after I got involved with it there's only one school I would have done it for and that's Arkansas."

Bielema said that the University of Arkansas is THE University of Arkansas playing Division 1 football and its statewide fan base played a considerable part as did the UA making resources available to pay his staff considerably more than had been available at Wisconsin.

He said "building a fence" around Arkansas for recruiting is a priority essential to his goal of winning Arkansas' first SEC championship beyond just the SEC West since Arkansas moved in 1992 from the Southwest Conference to the SEC.

Bielema also talked about recruiting in Texas and the success he achieved in recruiting in South Florida while at Wisconsin and seeks to duplicate at Arkansas.

Bielema apparently succeeded in his meeting at initially recruiting the players he inherited, citing their strong finish in the 20-13 finale loss to then seventh-ranked LSU.

"I know they wanted to have more success and go to a bowl game and I know they wanted to achieve all the things they felt were in front of them at the end of the year but they persevered," Bielema said. "I saw a team that played their final game in a manner that they were not the ones who gave in or let up. I truly believe that truly successful men are more defined during their times of adversity than during their times of success."

Bielema's comments apparently were appreciated.

"He made everyone feel comfortable," Arkansas senior-to-be center Travis Swanson said. "There was a lot tension before he walked in. Nobody really knew who he was as a coach or a person. But in the first 30 seconds of him talking, you kind of felt that tension lift off everyone's shoulder. He said adversity defines what a man is, which I really kind of set to heart. I think we all did because of every situation we have been through."

Although Wisconsin has achieved success passing in its balanced offense, Bielema's offense is more run-oriented than the Petrinos' offense and he brings more of a defensive mind-set as a former defensive coordinator at Wisconsin and Kansas State and linebackers coach at Iowa, his alma mater.

"Obviously it is a more balanced offense," Arkansas sophomore-to-be quarterback Brandon Allen said. "A little less passing and more running. But that's something you need to win the SEC (like Alabama in 2012 and 2009 and LSU in 2011). You need to have that balanced approach. Obviously you see the teams that are winning now and I am excited about it."

Senior-to-be defensive end Chris Smith appreciates a head coach capitalizing the D. "I joke and tell people it's about time they talk about the defense around here," Smith said. "I think it's great having a defensive minded coach. Offense wins games but defense wins championships."




"