Arkansas hires Bielema from Wisconsin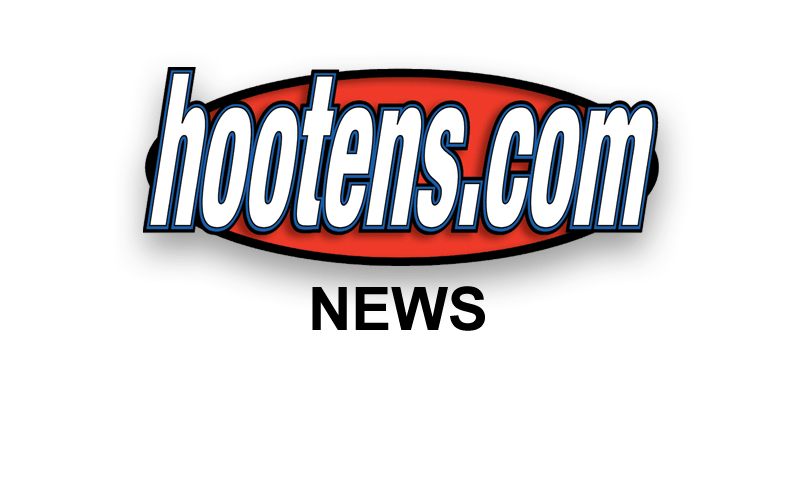 FAYETTEVILLE - Arkansas athletic director Jeff Long anncounced Tuesday night that Wisconsin coach Bret Bielema is the Razorbacks new head football coach.
Bielema, coaching Big Ten power Wisconsin's to its third consecutive trip to the Rose Bowl, was completely off the media radar in the Razorbacks' coaching search. Bielema's strong Wisconsin identity and contract through 2017 had kept his name out of the annual coaching searches.
I am very humbled and honored to become the head coach of the Arkansas Razorbacks," Bielema was quoted in a UA press release issued Tuesday night. "During my conversation with Jeff he described the characteristics for the perfect fit to lead this program. It was evident we share the same mission, principles and goals. The infrastructure in place at Arkansas shows the commitment from the administration to accomplish our goals together, and I am excited to begin to lead this group of student-athletes. This program will represent the state of Arkansas in a way Razorback fans everywhere will be proud of."
Tuesday began with reliable sources reporting that Oklahoma State coach Mike Gundy would be Arkansas' next head coach. Gundy apparently is staying at Oklahoma State but has also been courted by Tennessee. Possible Arkansas condidates included TCU Coach Gary Patterson and Boise State Coach Chris Petersen.
Bielema's success ranks as good or better than the aforementioned candidates.
Replacing retired Wisconsin coaching icon and current athletic director Barry Alvarez in 2006, (Alvarez was assisted by Bielema as Wisconsin's defensive coordinator in 2004 and 2005) Bielema has achieved a 68-24 record at Wisconsin.
His Badgers compiled records of 12-1, 9-4, 7-6, 10-3, 11-2, 11-3 and 8-5 this season. Wisconsin won a third consecutive Big Ten title routing Nebraska, 70-31 in last Saturday's Big Ten Championship game in Indianapolis, Ind.
"Bret Bielema is an exceptional leader of young men and an outstanding football coach who has proven his program is centered on establishing an unshakable foundation that emphasizes the development of each student-athlete as an individual," Long was quoted in Tuesday's press release. "Coach Bielema has led his team to a historic run of championships while seeing a record number of student-athletes recognized for academic achievement. Throughout his career, he has demonstrated a commitment to competing for a national championship with a program known for discipline, honesty and integrity. His tough, aggressive style of play has been successful and will be appealing to student-athletes and Razorback fans. He not only shares the vision and values for the future of Arkansas football, he embraces them."
Bielema and Arkansas have crossed paths. His 2006 Badgers defeated former Arkansas coach Houston Nutt's SEC West champion Razorbacks, 17-14 at the Capital One Bowl on New Year's Day in Orlando, Fla.
A native of Prophetstown, Ill., Bielema is a graduate of the University of Iowa lettering as a noseguard from 1989-1992 for retired Coach Hayden Fry's Buckeyes.
After a brief fling playing Arena League football for the Milwaukee Mustangs, Bielema began coaching in 1994 and '95 as an Iowa graduate assistant. He was elevated to Iowa's linebackers coach in 1996 and coached Iowa's linebackers through 2001.
A rising star, Bielema in 2002 joined Coach Bill Snyder's Kansas State staff as co-defensive coordinator. He has been a coordinator or head coach ever since.
Bielema was K-State co-defensive coordinator in 2002 and 2004 and then joined Alvarez's Wisconsin staff as sole defensive coordinator in 2004.
Bielema's Wisconsin teams have been known for a bruising, physical defense and offenses based on a physical, bruising running game, Wisconsin running back Montee Ball was a 2011 Heisman Trophy finalist, augmented by an effective passing game.
Russell Wilson, a NFL starting quarterback with the Seattle Seahawks, starred his one season at Wisconsin after transferring from North Carolina State.
In 2011, Wilson and Ball became the first teammates in NCAA history to throw for 30 touchdowns and rush for 30 touchdowns.
Long began his Arkansas coaching search after being compelled to fire Coach Bobby Petrino on April 10.
Events from Petrino's April 1 motorcycle accident revealed had concealed an "inappropriate relationship" with a woman Petrino hired to the student-athlete development coordinator position on his football staff.
On April 23 former Arkansas assistant John L. Smith was hired away from his head coaching position assumed last December at Weber State, to coach the Razorbacks in 2012 on a 10-month contract.
The day after the Razorbacks concluded their 4-8 season on Nov. 23, Smith was reassigned to be an athletic department consultant fulfilling his contract that expires during February.
It is anticipated Bielema will be introduced to Arkansas at a press conference Wednesday afternoon in Fayetteville.
"