Hogs wear out Mizzou 28-3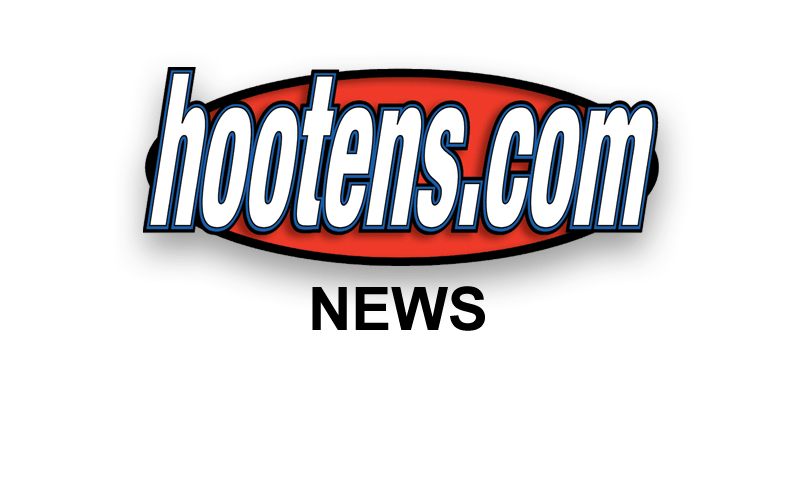 FAYETTEVILLE - Even more relentless than the 40-degree rain, the Arkansas Razorbacks wore down and wore out the Missouri Tigers, 28-3 in Friday's SEC season finale at Donald W. Reynolds Razorback Stadium.

An Arkansas defense flogged for 51 points in last week's 51-50 loss against Mississippi State, held Mizzou to a field goal while offensively with 40:15 possession time and running back Alex Collins' 30 carries for 130 yards and three touchdowns and Kody Walker's 14 totes for 77 yards and a touchdown, the Razorbacks grounded the Tigers' rock hard defense into pebbles.
Arkansas led, 21-3 on Walker's three touchdowns at half. Walker scored his in the third quarter.

The victory concludes the regular season for Coach Bret Bielema's bowl bound Razorbacks with 7-5 and 5-3 overall and SEC records while 15-year Mizzou Coach Gary Pinkel retiring for health reasons, concludes his final year 5-7 and 1-7.

"With Coach Pinkel, I'm very, very appreciative of everything he's brought to the game, and I want to wish him nothing but best as he moves forward," Bielema said. "We're with him in 100 percent support for us here at Arkansas."
Pinkel in turn extended "congratulations to Arkansas."

Bielema knew Arkansas' defense potentially could struggle more from the hangover of the 51-50 loss to Mississippi State than against Missouri's struggling offense long without suspended for the season veteran quarterback Maty Mauk.
"I just didn't want Mississippi State to get us twice," Bielema said. "I thought our guys turned the page for last Saturday's gut-wrencher as well as you could."

So holding Mizzou to a field goal was ... "Huge, huge, huge!," Bielema said. I think we needed that. Robb (Smith, the defensive coordinator) needed that. Our defensive coaches, our players, probably our fans and everybody else needed to see that. Really excited, just the preparation to bounce back."

"Huge" also was the adjective supplied by junior linebacker Brooks Ellis for holding Mizzou to a field goal.

"We were stopping them the whole game," Ellis said. "They would make a couple of plays and get down there and then we would put out the fire."

For safety Rohan Gaines, one of 17 seniors suiting up for the last time at Reynolds Razorback Stadium, "It meant a lot."

"As seniors we went out right," Gaines said. "After last week's performance we had to bounce back from that one."

Against Mississippi State, the Razorbacks rushed for only 73 yards on 29 carries while senior quarterback Brandon Allen passed for 408 yards and a Razorbacks record seven touchdowns.

In Saturday afternoon's incessantly cold rain, Allen only attempted 17 passes, completing 11 for 102 yards while putting the ball in Collins' hands a career-high 30 times.

Collins laid it on the line, he said, only because his line laid it on the line. "It was all the offensive line and the tight ends and receivers blocking," Collins said. They got a great push. There were plays where we didn't get touched for four or five yards. We just buried our heads behind them. I credit them for every yard I've gotten. Without them blocking the right people, I would've had one yard."

Collins and Walker mostly netted Arkansas' 208 rushing yards against the SEC's third-ranked defense.

"They're a really good defense," Collins said. "They're always in the right spots, but we just did a good job of blocking them and making people miss when it was time to make them miss."

Senior left guard Sebastian Tretola said the line enjoyed sharing in Collins and Walker's glory, especially given Saturday's climate.

"The o-line," Tretola explained, "our shining light is when you look the guy in the eye and he knows what you are doing and you know what you are doing and you win that battle and I think we did that today."

Allen marveled the line had little unpredictability to help them. "Today there were situations where everybody knew we were going to run and they still got yards," Allen said.

"That's a huge testament to what they are doing. They are a tough, tough group of guys especially in this weather when it's easier for the defense to tee off."

Surprisingly, neither team lost a fumble with the wet ball while Allen and Mizzou freshman quarterback Drew Lock were both intercepted but once each.
Arkansas ' defense limited Lock's passing to 9 of 27 for 83 yard and the Tigers netted but 88 yards rushing.
"