Hogs handle LSU 31-23, notch rare 10th win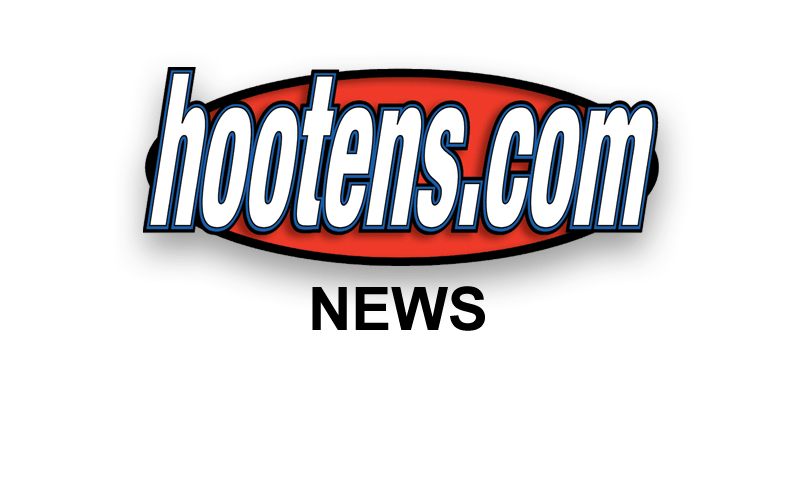 LITTLE ROCK - Arkansas turned away LSU 31-23 Saturday inside War Memorial Stadium.
The Razorbacks, ranked 12th, controlled the line of scrimmage against the sixth-ranked Tigers with a 464-294 advantage in yardage. Junior quarterback Ryan Mallett connected with wide receiver Cobi Hamilton for touchdown passes of 80 and 85 yards.
UA improves to 10-2 (6-2, SEC) to finish the 2010 regular season, marking Arkansas' eighth 10-win season and fourth six-win Southeastern Conference season in school history.
Coach Bobby Petrino has led the
Hogs to their eighth 10-win season
in UA history.
Arkansas' victory gives it a perfect 4-0 month of November. It was the 25th perfect November in school history and just the second since 1989. The Razorbacks will find out their bowl destination Dec. 5.

"I can't tell you how proud I am of our football team," Coach Bobby Petrino said. "They've shown a tremendous amount of character, a tremendous amount of toughness. They are a group that, when we started this journey, had a great work ethic, a very positive attitude and tremendous leadership. They are a special group of players. They have made my job easier and it's been one of the most enjoyable years I've spent coaching, because of our attitude and the way we go about our business."

Arkansas never trailed against its higher-ranked opponent with running back Knile Davis rushing for 152 yards and a touchdown. Arkansas' defense held LSU to 4-for-16 (.250) on third-down, including 1-for-7 in the second half.

"It was a heck of a game tonight," Petrino said. "It was a battle. Our guys kept at it and made some big plays on offense and defense."

Mallett finished with his ninth 300-yard passing game of the season with a 13-of-23, 320-yard performance. With his 3,592 passing yards and 30 touchdowns this season, he is just the fourth quarterback in SEC history to throw for 3,000 yards and 30 touchdowns in consecutive seasons.

UA's Jarius Wright led the team with four receptions, while Hamilton was UA's deep threat, netting a career-high 164 yards and a career-high-tying two touchdowns on three receptions. Hamilton is the first player in Arkansas history to make two 80-yard touchdown catches in the same game.

The Razorbacks were strong in the final quarter of the game, solidifying the victory with a 19-yard field goal from Zach Hocker with 6:09 remaining in the game to make the score 31-20. The scoring drive took 6:03 off the clock. Arkansas' ball control was evident to begin the fourth quarter, with Mallett finding wide receiver Joe Adams from 39 yards out on 4th-and-3 to improve UA's lead to 28-20, capping a scoring drive that took 5:03.

LSU's Josh Jasper was successful on all three of his second half field goal attempts, hitting from 46 and 20 yards in the third quarter and from 36 yards in the fourth quarter. Jasper's final field goal set the final score of the contest 31-23.

The Razorbacks took a 21-14 lead into the half in exciting fashion, with Mallett connecting on an 80-yard touchdown strike to Hamilton over the middle of the field. UA took the field for the final second quarter possession with only six seconds remaining. Hamilton weaved passed LSU defenders and received blocking help from Adams before crossing the goal line.

The final play of the first half wasn't Hamilton's longest reception, with the Texarkana, Texas, native snagging an 85-yard touchdown pass from Mallett earlier in the second quarter to advance UA's advantage to 14-7. Hamilton streaked down the sideline to the end zone, helping Mallett notch his 58th career touchdown pass, a school record. He threw two more to bring his top mark to 60.

Arkansas struck first in the afternoon game, with Davis scoring from 14 yards out with 2:30 remaining in the first quarter. The touchdown was his 13th this season, a mark that ties him for 10th on UA's single-season rushing touchdowns list.

LSU evened the score at 7-7 early in the second quarter after Tiger running back Stevan Ridley ran the football in from the 5-yard line. Ridley was also responsible for knotting the score at 14-14 with a three-yard scoring run late in the second quarter.

Jerico Nelson led the Razorbacks in tackles, notching 11 with 2.0 tackles for loss (9 yards lost) and 1.0 sacks (5 yards lost). Terrell Williams followed up for Arkansas with 10 tackles, including a 19-yard tackle for loss. Freddy Burton, Jerry Franklin and Maudrecus Humphrey recovered fumbles for the Razorbacks, marking the sixth straight game UA forced multiple turnovers and the second time this season the team recovered three fumbles.


"