10-win Hogs await likely bowl bid from Cotton or Capital One after 41-17 loss at LSU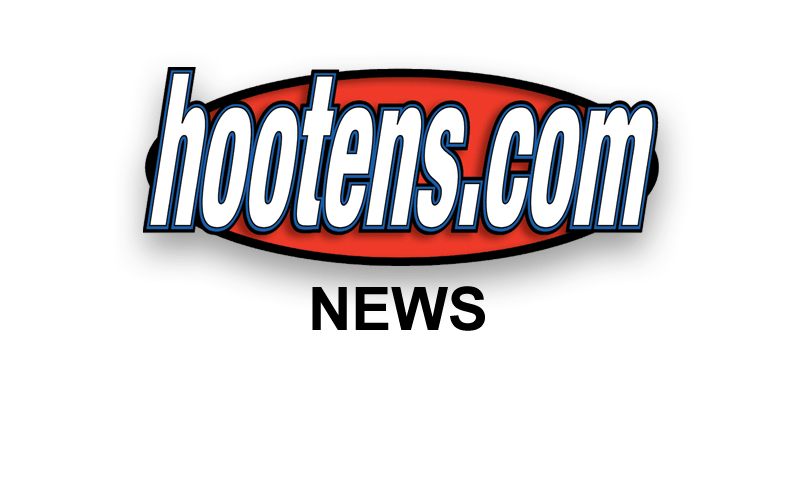 BATON ROUGE, La. - Tyrann Mathieu's dash and his teammates mash easily overcame Arkansas' fast start to carry No. 1 LSU to a 41-17 rout of No. 3 Arkansas at LSU's Death Valley.
Joe Adams caught 3
balls for 35 yds at LSU.
The Razorbacks jumped to a 14-0 lead but couldn't withstand Mathieu's 92-yard punt return and the LSU defensive back's caused fumble and fumble recovery. Nor could they stand up to LSU dominating both lines of scrimmage to outscore the Razorbacks 41-3 from 5:15 left in the second quarter through the game's lopsided finish, including a 17-0 fourth quarter.

Defensive back Mathieu stripped the ball from Arkansas running back Dennis Johnson for a key turnover that was initially deemed with Johnson down prior to the fumble until an official's review overturned it. With the game in hand, Mathieu stripped and recovered a fumble after a Wilson completed pass to tight end Chris Gragg.

"We got beat by the better team," Arkansas head coach Bobby Petrino said.

Ranked No. 1 by the BCS and every poll, LSU finishes the regular season 12-0, and the 8-0 SEC West champion plays SEC East champion Georgia in the Dec. 3 SEC Championship game at the Georgia Dome in Atlanta. LSU probably lands in the national championship game even if somehow upset by Georgia, 9-2, with the Bulldogs finishing their regular season today against Georgia Tech.

Petrino's Razorbacks, ranked No. 3 in the BCS and AP and USA Today polls, finish a 10-2 regular season, 6-2 SEC West season for the second straight year.

While not going to repeat its second BCS bowl after last season's Sugar Bowl against Ohio State, the Razorbacks are expected to receive an excellent January bowl bid in either the Cotton Bowl or the Capital One Bowl in Orlando, Fla.

The Razorbacks, who had won seven straight since their 38-14 loss at Alabama, began this week working through the tragedy of redshirt freshman tight end Garrett Uekman dying Sunday of sudden cardiac arrest.

They opened Saturday's game inspired, holding LSU without a first down in the scoreless first quarter and taking a 7-0 lead on the first play of the second quarter on quarterback Tyler Wilson's 13-yard touchdown pass to Jarius Wright. That play capped an 11-play 62 yard drive that included key catches by senior receiver Greg Childs.

Senior receiver Wright entered the game with 61 catches for, 1,002 yards. However, LSU clamped him to two catches for 27 yards and also stymied big play senior receiver Joe Adams, who caught three passes for 35 yards.

The 7-0 lead jumped to 14-0 when Arkansas senior safety Tramain Thomas popped the ball into the air, belting LSU running back Michael Ford. Arkansas junior linebacker Alonzo Highsmith caught it on the fly and returned it for a 47-yard TD, silencing Death Valley.

"I was proud of our players," Petrino said. "This is a good football team. I liked the way we approached the year. They did a great job for us and continue to show toughness and courage but we certainly didn't win the game. They (LSU) are a good football team. They have got a lot of good parts."

Junior Cobi Hamilton took a pass 60 yards down the sideline in the the third quarter for Arkansas' single biggest gain of the day, but led only to Zach Hocker's 29-yard field goal after a procedure penalty.

Other than Zach Hocker's third-quarter field goal, the only roar in Death Valley came from the Tigers and their fans, especially on and after Mathieu's 92-yard punt return tied it 14-14 with 3:24 in the first half.

LSU finished the game by grounding Arkansas' ground game, harassing and sacking Arkansas quarterback Tyler Wilson and by punishing the Razorback defense with ball-control.

Led by running backs Michael Hilliard, 19 carries for 102 yards and Michael Ford, 11 carries for 94 yards, LSU outrushed Arkansas, 286-47.

LSU had balance with quarterback Jordan Jefferson completing 18 of 29 passes for 208 yards and a touchdown and running a 48-yard TD. Safety Tramain Thomas did intercept one Jefferson pass.

Wilson, hit constantly by LSU's pass rush, threw one interception to LSU cornerback Morris Claiborne.


"