Snakebit Hogs fall short in season finale, lose to LSU 20-13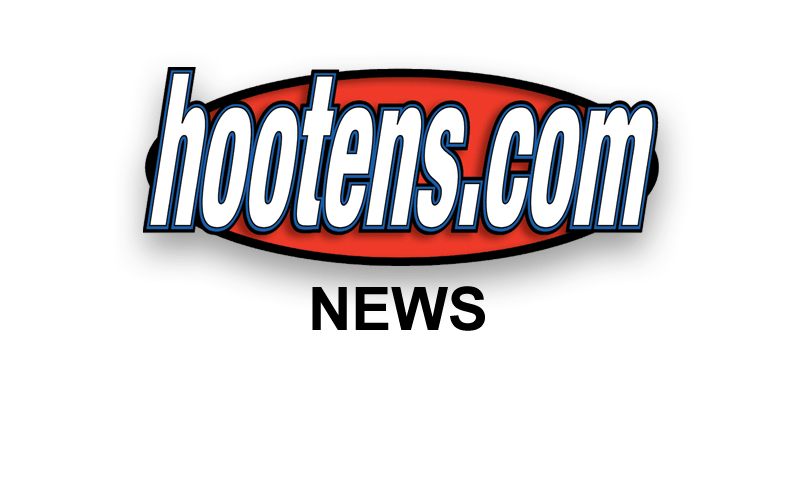 FAYETTEVILLE - Recent Miracles on Markham almost became Arkansas' fantasy in Fayetteville.
But Tyler Wilson's game-ending pass for Mekale McKay sailed incomplete in the right corner of the end zone and No. 7 LSU won 20-13 before 71,117 weathering a blustery 40-degree Friday at Reynolds Razorback Stadium.
The loss concludes Arkansas' season at 4-8, 2-6 and the one-year stint of interim Arkansas coach John L. Smith.
Coach Les Miles' Tigers are 10-2 and bowl bound, taking Golden Boot Trophy that goes with winning the Arkansas vs. LSU game back to Baton Rouge, La.
Arkansas' outgained LSU, 462-306 in total offense, and the Razorback defense played by far its best game against a ranked team limiting LSU's powerful running game to just 89 yard net yard.
But turnovers, one on Dennis Johnson's fumble at the LSU 2, and penalties, two thorns in Arkansas' side all season, plus usually reliable place-kicker Zach Hocker missing two first-half field goal attempts ultimately undid the Hogs one last time.
A superb one-handed TD catch by Jarvis Landry, and Michael Ford's 86-yard kick return setting up LSU's third-quarter TD also fit the Golden Boot to LSU's foot.
"You can't ask any more of these guys," Smith said. "They went to the field and left it all out there. Our defense just played their tail off. Offensively we did as well. LSU is an awfully good football team as we all know. Tremendous athletes both sides of the ball. But we had an opportunity. We just had to make a big play here, a big play there and we'd be OK. One play here, one play there, we don't fumble going in. But we battled back from all that."
Les Miles, victim of Arkansas' second Miracle of Markham (Little Rock) in 2008, said the change of venue to Fayetteville was equally scary. "I recognize that playing here is a big advantage for these Razorbacks," Miles said. "They give us fits in Little Rock as well. Give credit to Arkansas. They played awfully well. They gave everything they had."
Well enough to match LSU yard for yard (165 each) in the first half yet trail 10-0 at intermission.
LSU tallied Drew Alleman's 49-yard field goal three plays after Arkansas senior quarterback Tyler Wilson threw his lone interception while completing 31 of 52 for for 359 yards with a 28-yard TD to freshman receiver Mekale McKay. Wilson finishes as Arkansas' all-time leader in career passing yardage.
Wilson quarterbacked a game-opening drive from the Arkansas 36 that ended with Johnson, after catching a Wilson pass, fumbling to LSU defensive end Chancey Agayere at the LSU 2. "The turnover at the two was the key to the game," Miles said. "And Michael Ford's kick return was big."
So was a misconduct penalty on an Arkansas assistant coach protesting that a delay of game of penalty called on LSU's third and four was changed to give LSU a timeout before the delay of game. The 15-yard misconduct penalty gave LSU an automatic first down preceding Landry's one-handed catch deep in the end zone of Mettenberger's pass.
"Some officials have rabbit ears," Smith said. "That's what they do. Normally you would not expect that to be called. It's not like he (the unnamed assistant) was cussing at him or any of that stuff. I know he feels terrible about the call because it did hurt us. But I would not have expected that to called in any league I have ever been in."
As for what it led to: "They ended up making one great catch. That was just a great athlete making a great play. I don't think know we could ask our guy to cover it much better than that."
Ironically, an LSU motion penalty that went undetected as the play proceeded, denied Arkansas a recovery of an LSU fumble during the second half. "That was the right call because there was movement," Smith said. "But he waited until the play was over and then threw the flag. So if you are going to make the call, make the call."
Hocker missed kicking low on one field goal attempt partially blocked during the first half and missed another from 43. Walk-on John Henson kicked Arkansas field goals of 17 and 25 yards in the second half and the PAT as well. "I just decided Johnny ought to get this chance," Smith said. "Johnny is very accurate and very capable."
Henson had kicked the 25-yard field goal to cut it 10-3 at 10:32 in the third quarter when Ford took the ensuing kickoff 86 yards and set up Jeremy Hill's 1-yard TD run and Alleman PAT for a 17-3 lead.
Wilson and McKay closed it to 17-10 at 5:52.
Behind Wilson and running back Knile Davis, Arkansas drove from the Arkansas 20 to the LSU 9. However denied twice on second and third and goal from the, one, Smith, reasoning it "you had to score twice to win," opted for Henson's 17-yard field goal on fourth and 1.
Fullback Morgan Linton and preseason All-SEC offensive guard Alvin Bailey were injured the preceding plays before Smith opted not to try for the longest yard with 12:17 left. Smith bet on his defense getting the ball back and it did, but Arkansas punted on fourth and 9 from its 32 and punted again with 5:27 left on fourth and four from the LSU 45.
Alleman's 27-yard field goal for the 20-13 lead gave Arkansas 1:26 for a comeback that included Wilson passing Arkansas from its 22 to the LSU 18 before Wilson's last pass fell incomplete in the end zone at the clock's last tick.
"