Bielema says Hogs moving past LSU win, names MVPs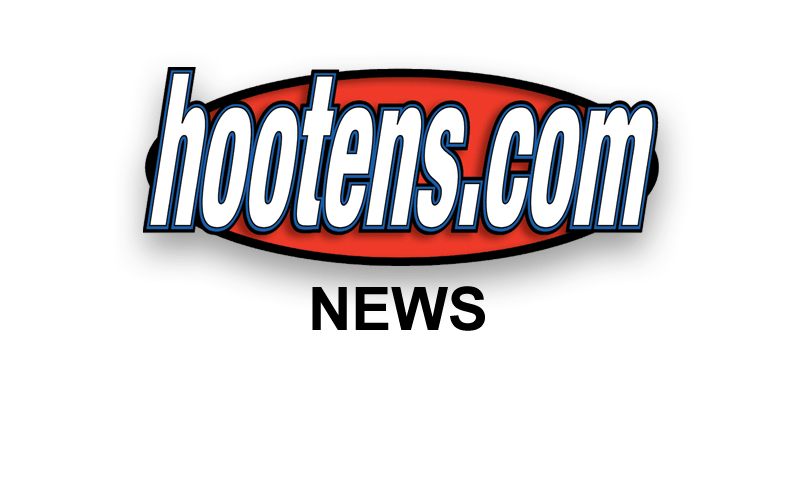 | | |
| --- | --- |
| | |
| | ARKANSAS HC BIELEMA |
FAYETTEVILLE - For the first time as Arkansas' head coach, Bret Bielema was besieged Monday with questions about his Hogs moving past an SEC victory before their next league game.

Dating back to the last four SEC games of former coach John L. Smith in 2012 and the 0-8 SEC slate for Bielema in 2013 and 0-5 SEC start this season, the Razorbacks had lost 17 consecutive SEC games before skunking SEC West rival LSU 17-0 Saturday night at Reynolds Razorbacks.

LSU ranked 17th and 20th in last week's College Football Playoff and AP polls.

Now it's back to the Top Ten again with SEC West rival Ole Miss (8-2, 4-2), ranked No. 8 in Sunday's AP poll, coming to Fayetteville.


"The (Arkansas vs. LSU) film was awesome to watch on Sunday, but I told our guys, 'Let's turn the page," Bielema said Monday. "We dressed them out and got them on the field on Sunday and did five minutes of corrections and then went into a big introduction of Ole Miss. Ole Miss is a very good football team. They are ranked in the (AP) Top Ten and obviously the new rankings will come out the playoffs tomorrow and I am sure they will be Top Ten again. A very good football team."

All on record but did it register with the Razorbacks? They spent considerable emotion during the game and postgame Saturday, swarming to hoist the Golden Boot Trophy annually awarded the Arkansas vs. LSU winner, while UA students and others flooded the field.

"It was a lot of emotion and our players were happy and ecstatic, but it was a pretty much work as usual on Sunday," Bielema said. "I think our reality slapped us in the face pretty quickly on Sunday and hopefully will carry through the week."

SEC FINES UA
The fans swarming the field drew a $25,000 fine Monday from the SEC.

It's a fine the UA should be happy to pay given the two-year wait to celebrate, and the vast majority of 70,165 weathering a freezing night to participate.

ALL HANDS ON DECK
Bielema reported Monday no significant injuries from the LSU game and expects all hands, using Monday as their NCAA mandated off day, practice Tuesday in full pads.

Bielema disclosed Monday that freshman receiver Kendrick Edwards was withheld on suspension from the LSU game but is restored to the team this week. Also, reserve offensive tackle/tight end Cameron Jefferson is back full go after missing three games following an arthroscopic procedure on his knee.

FIRST SEC POSTGAME HONORS
Bielema's 5-5 Hogs will be bowl eligible if they can beat Ole Miss Saturday or winning Nov. 28 at Missouri or both. Monday marked Bielema's first occasion to honor players after an SEC game.

Bielema never announces "players of the game" in a loss.

Offensively, junior quarterback Brandon Allen and sophomore running back Alex Collins each "probably had their best game," Bielema said, "But our MVP went to (junior transfer guard) Sebastian Tretola, a guy up front that just continues to impress us with what he does every day."

Defensively, Bielema honorably mentioned senior linebacker Braylon Mitchell of Heber Springs, senior defensive end Trey Flowers and sophomore cornerback D.J. Dean, and he announced senior linebacker Martrell Spaight of North Little Rock (10 tackles with a sack and forcing the fumble that Flowers recovered) and sophomore cornerback Jared Collins (four pass breakups and seven tackles) as "defensive co-MVPs."

"Martrell Spaight, who again continues to get better every game, communication, obviously all the things you do on the football field and much, much more," Bielema said. "And Jared Collins has really had a nice crescendo and done an outstanding job."

For special teams, Bielema honorably mentioned place-kicker Adam McFain, a 32-yard field goal and two for two PAT's on a frigid night that LSU place-kicker Colby Delahoussaye missed both his field goal attempts, and freshman linebacker Dwayne Eugene. Punter Sam Irwin-Hill was the MVP.

"He obviously had the huge punt that gave us huge yardage and pinned them down inside the 10 and really just played really, really well," Bielema said.




"