hootens.com National Top 25 w/this week's picks & analysis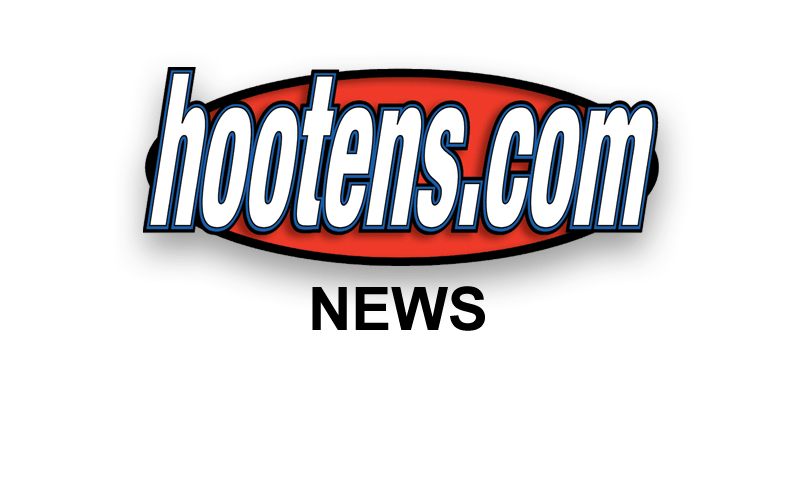 1. Oregon (10-0): Ducks stared down a potential upset at Cal - and survived. Was that their first close call of the year, or is there a crack in the armor?
2. Auburn (11-0): Even with all the distractions and allegations surrounding QB Cam Newton, the SEC West champions outscored improving Georgia 42-10 down the stretch. Right now, Auburn 's biggest foe might be an NCAA investigation.
3. TCU (11-0): Frogs only final score hiccup of the year - 40-35 home win over San Diego State - could prove costly if they don't get some help over the next three weeks.
4. Boise State (9-0): The 12th straight win over in-state rival Idaho - a 52-14 shellacking - impressed even BSU coach Chris Petersen. It was the first of three consecutive Friday games for Broncos.
5. Wisconsin (9-1): After 83-20 win over we-may-have-quit Indiana , there's an on-campus movement to change the Badgers' famous fight song from "On Wisconsin!" to "Pile On, Wisconsin!"
6. Ohio State (9-1): The hometown Buckeyes were booed at halftime against Penn State , but a 35-0 domination in the second half seemed to change the mood in Columbus. Crucial showdown at Iowa looms Saturday.
7. LSU (9-1): Louisiana-Monroe was nothing more than a 51-0 in-state breather as a reward for beating Alabama . Will reeling Ole Miss provide better competition?
8. Stanford (9-1): It didn't come all that easy for the Cardinal, but 27-13 win at Arizona State was the first there since 1999. Now comes the big rivalry game with Cal , which nearly shocked No. 1 Oregon.
9. Nebraska (9-1): Cornhuskers held Kansas to 87 total yards, but offense had some issues in 20-3 win. They better bring their A game going to red-hot Texas A&M.
10. Alabama (8-2): The Tide may have lost the SEC West for the first time in three years, but their 30-10 win over Mississippi State might have been their best performance of the season.
11. Oklahoma State (9-1): Cowboys dominated Texas in winning in Austin for the first time since World War II. Then, again, the only team not winning in Austin this year is Texas.
| | |
| --- | --- |
| | |
| HOG QB RYAN MALLETT | |
12. Arkansas (8-2): If that was his final home game at Razorback Stadium, QB Ryan Mallett gave the fans something to remember with a school-record five touchdown passes in 58-21 win over UTEP.
13. Michigan State (9-1): Spartans had the week off before ending the year with winnable games against Purdue and Penn State.
14. Missouri (8-2): Tigers finished 6-0 at home, and their act should play pretty well at Iowa State and neutral site against Kansas.
15. Oklahoma (8-2): It was Senior Day in Norman, and the starting seniors didn't play much past the middle of the third quarter in 45-7 rout of Texas Tech.
16. South Carolina (7-3): Gamecocks got rid of a lot of ghosts in win at Gainesville, but beyond that 2-17 record at Florida is that the 36-14 pounding of the Gators puts South Carolina in the SEC title game for the first time ever.
17. Virginia Tech (8-2): Hokies' win over North Carolina puts them in position to wrap up the Coastal Division of the Atlantic Coast Conference for the fourth time in six years with one win in their last two games.
18. Nevada (9-1): Six lead changes at Fresno State , but the Wolf Pack got the last one in 35-34 win. The Big One with Boise State is the day after Thanksgiving.
19. Texas A&M (7-3): Aggies outscored Baylor 28-0 on the road. Winners of four in a row, A&M has done an extreme makeover since coach Mike Sherman inserted Ryan Tannehill at quarterback.
20. Southern California (7-3): After 24-21 win at Arizona , Trojans have to ask themselves where they would be if not for last-second field-goal losses to Stanford and Washington? Most observers, after doing the math, tend to think they would be 9-1.
21. Mississippi State (7-3): What will be the Bulldogs' emotional ticker for Arkansas after getting pounded by Alabama? MSU is still a dangerous team.
22. Iowa (7-3): There are easier ways to bounce back from an upset to Northwestern than having to face Ohio State . But Iowa has rebounded impressively from two other defeats.
23. Miami (7-3): Hurricanes got a decent chance to end Virginia Tech's eight-game winning streak. But the Hurricanes have been, if anything, unpredictable.
24. Arizona (7-3): Wildcats need to right the ship after two straight losses. At No. 1 Oregon on the day after Thanksgiving is not the easiest way to do it.
25. Northwestern (7-3): These Wildcats have Iowa 's number. Win was Northwestern's fifth in six tries over the Hawkeyes.
This Week's I Beat Hooten's picks
Arkansas (8-2) at Mississippi State (7-3): Hogs are best two-loss team in the country not named Alabama, but this one won't be easy... Arkansas 28, MSU 21.
Arkansas State (4-6) at Navy (7-3): Navy's option offense is hard to stop when a team doesn't see it very often... Navy 45, Arkansas State 31.
Florida State (7-3) at Maryland (7-3): Fear the Turtle? Not Florida State , but the 'Noles do Respect the Turtle... Florida State 27, Maryland 24.
Ohio State (9-1) at Iowa (7-3): Smells like an upset, but, then again, that odor could be the Ohio State offensive line... Ohio State 24, Iowa 16.
North Carolina State (7-3) at North Carolina (6-4): A win would move the Wolfpack up the bowl pecking order... N.C. State 27, North Carolina 17.
Oklahoma (8-2) at Baylor (7-4): Sooners are 19-0 all-time against Baylor. That's pretty good... Oklahoma 38, Baylor 24
Wisconsin (9-1) at Michigan (7-3): Wolverines are going to have a hard time getting the Badgers stopped... Wisconsin 42, Michigan 31.
Virginia Tech (8-2) at Miami (7-3): Hokies go for their ninth win in a row. Defense makes the difference... Virginia Tech 17,
Nebraska (9-1) at Texas A&M (7-3): Cornhuskers need QB Taylor Martinez and their defense to perform at a high level in a hostile environment... Nebraska 21, A&M 18.
Tennessee (4-6) at Vanderbilt (2-8): In the battle of Tennessee , winner will meet the state's Class 5A champion for Tennessee supremacy... Tennessee 35, Vanderbilt 20.
"