Hogs: Soph CB Hines fights back from broken wrist; coaches out recruiting; more notes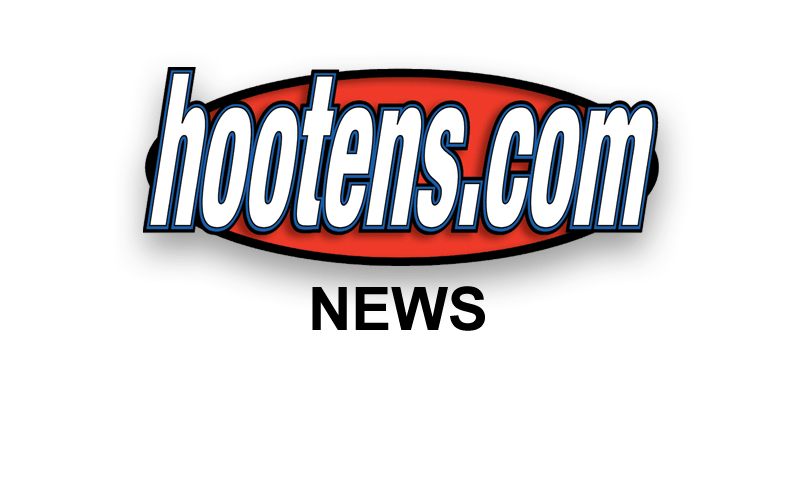 Soph CB Will Hines could return
for the Miss. State game in LR.

FAYETTEVILLE - Some players might sieze on even moderate pain to escape this 3-7 season

.
Arkansas cornerback Will Hines is giving his right arm just to get back into the season. Missing four games since breaking his wrist Oct. 5 at Florida, the sophomore practices hard this open week, hoping to play Nov. 23 when the Hogs battle Mississippi State in Little Rock.
"I should be playing," Hines said post practice Wednesday. "It just depends how much coach wants to play me and how well I play with my arm and everything. I haven't felt much pain really. I have been tackling and doing everything in practice. I have been lifting weights, too, and there is no problem."
What's the haste to return given the gloomy (0-6 in SEC) record?
"I see it as another opportunity to play the game I love," Hines said. "You know you have got to take advantage of your opportunities. You only get a sophomore season once. Since I can't get a medical redshirt I might as well play the last ones I can since I won't be able to play them again."
Arkansas coach Bret Bielema on Wednesday's SEC teleconference waved a caution flag but expressed optimism on Hines' availability against Mississippi State.
"He is still a little bit limited with us this week but hopefully will be full go with us next week," Bielema said. "Will was really starting to play his best football, no doubt when he got hurt. He had made a play a couple of plays before he got injured that was one of the best plays that he had all year. He is a competitive kid. He has got all the length and dynamics and measurements that you want at corner. So to get him back in the lineup will be a great thing. "
Hines started nine games as a true freshman last year as injuries befell starting cornerbacks Tevin Mitchel, Kaelon Kelleybrew and Darius Winston.
FRESHMAN DEAN
In Saturday's 34-24 loss at Ole Miss, Hines watched true freshman D.J. Dean thrust into a similar battlefield promotion.
"I think he (Dean) is doing pretty well," Hines said. "He has just got to get the right mindset like I had to. He's going to have to wake up because it's time. You don't get another chance like this. You only get one freshman year when you play as a true freshman so he has got to step up."
Bielema lauded Dean's work against Ole Miss.
"He has no fear," Bielema said. "He is an incredibly tough kid and works extremely hard. He has God-given ability he knows to use every play and he comes from a great background."
Defensive coordinator Chris Ash said of Dean vs. Ole Miss: "He did a good job. He's still running around out there probably not sure exactly what he's doing on every snap. But the thing I do like about him is he competes, and he tries. He's going to try to hit you, too."
Mitchel, a junior and Arkansas' best cornerback the past two years even upon coming back from a concussion requiring hospitalization last year, wasn't injured when Dean replaced him at Ole Miss. Mitchel struggled tackling in the open field as he did the previous game.
"He's thinking too much instead of just going out and playing football and making plays," Ash said. "When you watch some of the tackles he's missed, I think he's unsure about what he wants to do. Is he going to try to cut out their legs? Is he going to take them high? What is he going to do in that situation? And when you think like that on the football field, you paralyze yourself, and you put yourself in a bad position."
WHAT RACIAL SLURS?
More than a month after being ejected from Florida's victory over Arkansas for touching an official, Florida center Jon Harrison claims he was just trying to get the official's attention because a Razorback on defense taunted him with racial slurs. Harrison is black. So was every Arkansas defensive starter against Florida, Bielema said, including then middle linebacker Jarrett Lake with whom Harrison's position most conflicted.
Lake moved two games ago to starting outside linebacker with freshman Brooks Ellis moved to the middle.
"I asked J. Lake and he categorically denied anything of that nature," Bielema said Wednesday. "I think if it was a big deal I probably would've heard about it after the game, not four weeks later."
Asked by two rounds of reporters after Wednesday's practice, Lake replied, "I didn't say anything and I didn't hear anybody on the team say anything like that."
To the second group asking about the alleged incident, Lake replied, "To be honest, I was a little bit shocked, you know. Like I said, nothing was said that I said. Nothing that I heard that my other teammates were saying. And like you said, that was four weeks ago."
Arkansas completes its open date week practices today. The coaches hit the recruiting road tonight.
"