Hogs need to grab lead at LSU, make Fournette go east-west; more notes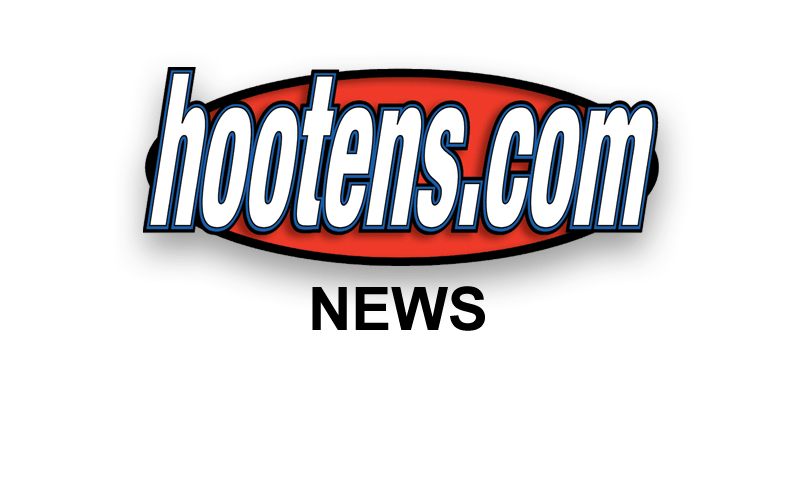 | | |
| --- | --- |
| | |
| | Fr LB DRE GREENLAW |
FAYETTEVILLE - East is east, and west is west. Compelling Leonard Fournette to run those directions would suit Arkansas best.
Fournette, LSU's sophomore running back, runs into the Razorbacks (5-4, 3-2) Saturday night in Baton Rouge, La., with the most rushing yards in the country.
Fournette has rushed for 150 to 244 mostly north-south yards in seven victories for the Tigers (7-1, 4-1), who head into Saturday's 6:15 p.m. game on ESPN with plenty to play for.
In LSU's 30-16 loss at Alabama last week, Fournette netted 31 yards on 19 carries.
A year ago in Fayetteville, Arkansas fared even better against Fournette. The then freshman phenom netted just 9 yards on five carries as Arkansas won 17-0 on a cold, cold night at Reynolds Razorback Stadium.
Alabama didn't allow the powerful 6-2, 230-pounder to turn upfield. Arkansas did likewise to Fournette last year, senior Razorbacks defensive tackle DeMarcus Hodge said.
"I think the biggest thing that helped us back then is that we were playing vertical," Hodge said. "We were attacking our gaps and we were meeting him in the backfield. Because once he gets past that first level, that's where he does what he does best. If we can make sure we crowd him and smart swarm to the ball, then we're going to have a good day."
PRESSURING PASSER
It helps most to get a healthy lead on LSU as Alabama proved last week and Arkansas proved in 2014. Far better for Arkansas, Alabama or anyone opposing LSU to compel the Tigers to pass while trying to catch up.
LSU receivers Travin Dural, 26 catches for 503 years and three touchdowns, and Malachi Dupre, 23 catches for 420 yards and five TDs, average 19.3 and 18.3 yards per catch. Their high averages stem from defenses so respecting Fournette (195 carries for 1,383 yards) that Dural and Dupre slip behind the secondaries to catch quarterback Brandon Harris' play-action passes.
The trio are not as dangerous when the play-action can be disregarded because everyone in the stadium knows it's a pass.
That's when defenses can rattle Harris, says Arkansas redshirt freshman safety Santos Ramirez who grew up playing high school ball in Louisiana (Evangel in Shreveport) as did Harris (Bossier City).
"He is predictable where he wants to go," Ramirez said. "He has a good arm on him, but he's not as accurate."
If forced to throw, Harris can be rattled into poor decisions, Ramirez said, compared to dealing from strength throwing or scrambling off play-action.
"They are really heavy on the run," Ramirez said. "They use play-action to get our eyes out of place. They try to bait you in and then they sneak behind you. He can get receivers behind you and really throw the ball. We have to be careful with that."
TACKLING EMPHASIS
Whether it's Fournette running, Harris scrambling or Dural, Dupre and Co. after the catch, the Razorbacks must tackle better in Baton Rouge than they did last week in Oxford, Miss.
Ole Miss amassed 590 yards, though Arkansas, amassing 605 yards, prevailed 53-52 on the Razorbacks' remarkable overtime.
Missing last year's senior stalwarts, All-SEC linebacker Martrell Spaight, All-SEC defensive end Trey Flowers, defensive backs Alan Turner and Tevin Mitchel and turned pro early defensive tackle Darius Philon, seems to manifest in missed tackles the past three games even as Arkansas won them over Ole MIss, 54-46 in four overtimes over Auburn the 63-28 over Tennessee-Martin.
This week's Tuesday and Wednesday practices, usually much lighter at this season's late stage, reflected defensive coordinator Robb Smith's emphasis on tackling, Ramirez said.
"This week has been real physical," Ramirez said. "Everything we do individually and circuit is all about butting them up and driving them back. We put a lot of emphasis on tackling because we have got to swarm them."
HOLLISTER READY
Arkansas is expected to add previously injured reserve receiver Cody Hollister to its game-ready corps with two weeks of practice testing his early-season broken foot. The Hogs wrapped its week's drills with a closed practice Thursday.
"