Hogs: D line finally healthy; academic all-stars; captain Stoerner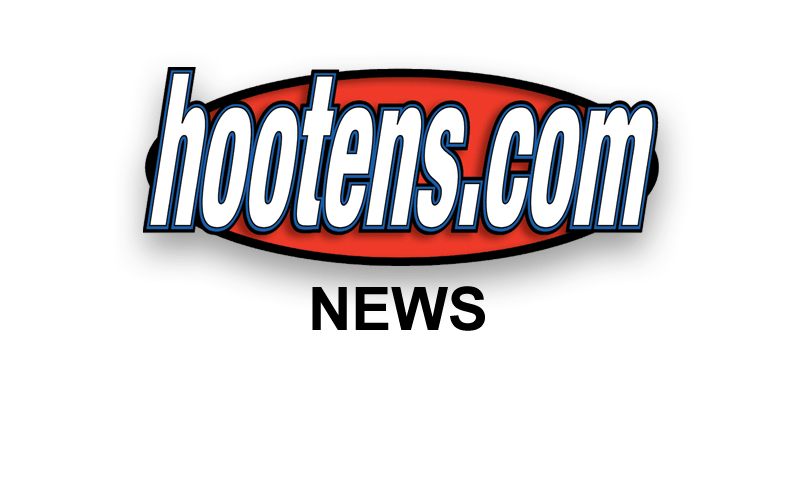 FAYETTEVILLE - From end to end, the Arkansas defense enters Saturday's game the healthiest it has been all season and the deepest it has ever been.
The BCS No. 8 Razorbacks (8-1, 4-1 SEC West) take on Tennessee (4-5, 0-5 SEC East) at 5 p.m. Saturday on ESPN2 at Reynolds Razorback Stadium. Arkansas has regular defensive ends Jake Bequette and Tenarius "Tank" Wright available together for the first time since Sept. 10. That's when Bequette pulled a hamstring against New Mexico and missed the next two games.
Wright broke his arm during the Sept. 24 game at Alabama with Bequette still idled. Wright "looks like he's ready to go" in Saturday's game for the first time since his injury, Arkansas head coach Bobby Petrino said after Thursday's practice.
| | |
| --- | --- |
| | |
| | Trey Flowers |
Bequette has played since the Oct. 1 victory over Texas A&M but hasn't played completely healthy until starring with three sacks in last week's 44-28 victory over South Carolina to earn SEC Co-Defensive Lineman of the Week.

Meanwhile, sophomore Chris Smith and freshman Trey Flowers both have been replacement starters for Bequette and Wright, and 2010 letterman defensive end Colton Miles-Nash was moved back to defensive end from tight end last week and played 17 defensive snaps against South Carolina.

"It means we'll be fresher and faster and playing physical," Petrino said of Arkansas' D end to end. "It's nice to have that back. You know you go into the season and we think that's one of our strengths, to have Jake Bequette and Tenarius Wright, two guys that have played a tremendous amount of snaps for us, have played real well and have been huge playmakers, and we find ourselves without them for a while. The guys that replaced them did a nice job, they worked hard, got better. And now it's nice to have the two back."

Petrino also praised Byran Jones, the sophomore defensive tackle from Junction City who has contributed 31 tackles, two behind the line, and "factored" even if not in the stats.
| | |
| --- | --- |
| | |
| | Byran Jones |
"He's been very, very productive," Petrino said. "And when he's not making the tackles and making the plays he gets a lot of what we call 'factor' grades. When you're a factor on the play, whether it's by your penetration or your hustle straight down the line so there's no cutback. So he's had a lot of factor grades. And he's really had good production. I'm really proud of him. He's worked hard. He's really improved."

Petrino said the Razorbacks have had "a good week" of practice befitting a team wanting its 17 seniors to put their Fayetteville farewell in the win column for their final game at Reynolds Razorback Stadium.

"Obviously this is a big game for our senior class," Petrino said. "These guys have been with us all four years, put a tremendous amount of effort, concentration and dedication into our football program. We need to all make sure they win their last game in this stadium. So that's been our concentration."

HOGS AND HORNS IN 2021
The remaining Fayetteville game of the Arkansas vs. Texas series was interrupted when Arkansas added Big 12 member Texas A&M to a non-conference series in 2009 that in 2012 continues with A&M in the SEC. Arkansas vs. Texas has been moved from its first rescheduled date in 2014 to Sept. 11, 2021 at Reynolds Razorback Stadium.

Arkansas athletics director Jeff Long said revamping the SEC schedule with next year's additions of Texas A&M and Missouri from the Big 12 and the Big 12 scheduling restructuring as it adds replacements for Texas A&M and Missouri factored in moving the game from 2014 to Sept. 11, 2021 as the best available date for Arkansas and Texas.
"We look forward to finishing this two-game series in 2021," Long said.

ARMBRUST, BEQUETTE HONORED
Senior special-teamer/safety Seth Armbrust, and senior defensive end Jake Bequette, both already UA graduates pursuing graduate degrees in sports management, were named to the the Capital One Academic All-District VI team, it was announced Thursday by the College Sports Information Directors of America.

Both advance to the Capital One Academic All-America team ballot. Both are alums of Little Rock Catholic.

Armbrust had a 3.55 undergrad grade point in kinesiology and currently has a 3.60 graduate school GPA, the UA reported. Bequette had a 3.52 undergraduate GPA in finance and a 3.33 GPA in grad school, the UA reported.

CAPTAIN STOERNER
Clint Stoerner, the Razorbacks' three-year starting quarterback for the 9-3 SEC West co-championship season of 1998 and the 8-4 Cotton Bowl championship season of 1999, will be an honorary Arkansas captain for Saturday's game against Tennessee.

Stoerner played two historic games against Tennessee, losing a 28-24 heartbreaker in Knoxville, Tenn., to the eventual 1998 national champion Vols on his fluke fumble setting up Tennessee's winning touchdown. But he threw the touchdown pass to Anthony Lucas in 1999 to upset the Vols in Fayetteville by the identical score 28-24.

The two-time All-SEC quarterback played five NFL seasons.

"